Harley-Davidson has filed a patent for a self-balancing system that might help attract more customers to their big and heavy touring motorcycles.
Their bikes already have a large flywheel and low centre of gravity that makes them stable at slow speeds, but their mass is daunting for many riders. That's why they are often dropped while stationary.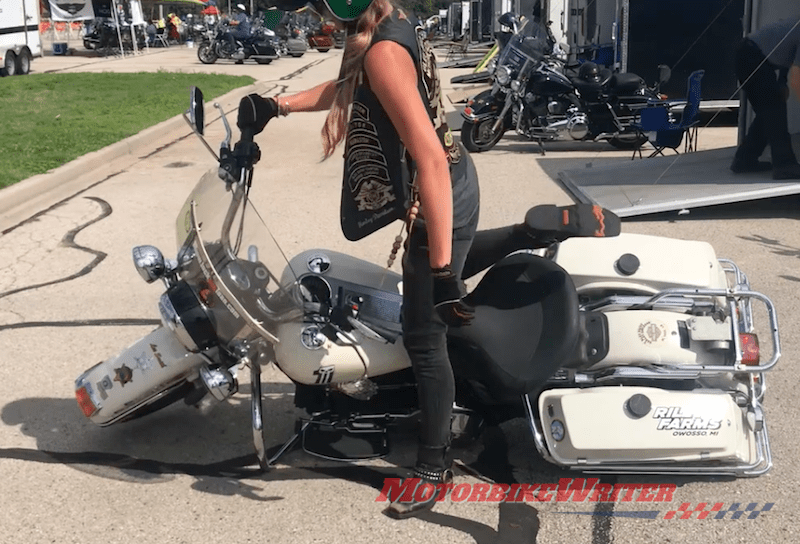 That issue could be resolved by this system that uses a gyroscope for balance when stopped and at walking speeds.
The patent drawings show the gyro unit is stored in the top box and includes another heavy flywheel and an electric motor which would make the bike even heavier.
The weight is also stored up high, so it effectively makes it even more difficult to hold upright at slow speeds and when stopped … except for the effect of the gyroscope!
It is a traditional gyro system with a flywheel that spins at up to 20,000rpm thanks to the electric motor. The system also has sensors that detect whether it is about to tip over so it engages the spinning flywheel.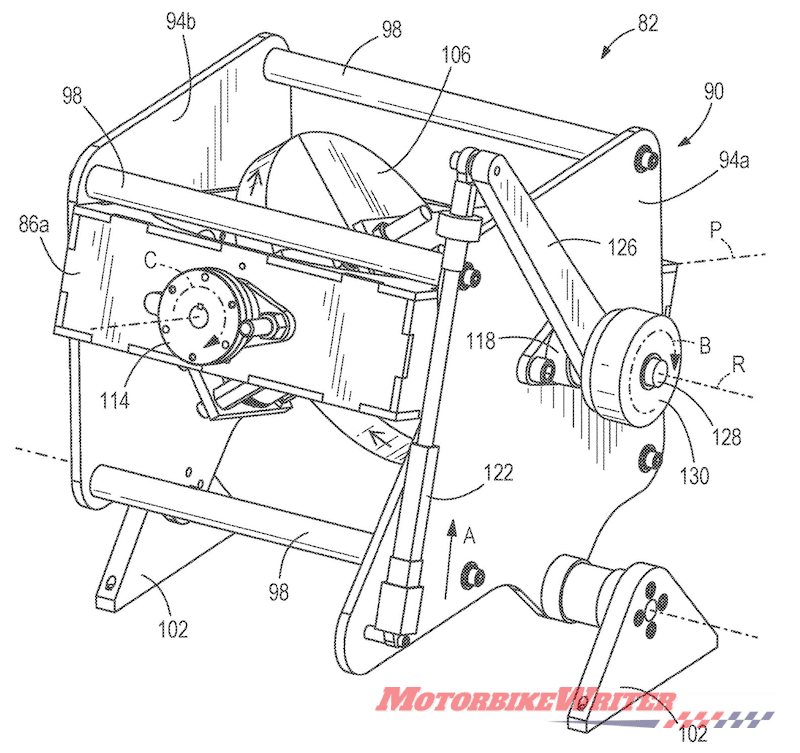 While the system would take up luggage space, because it is self-contained, it could be retrofitted.
This could be a major attraction for ageing riders as well as reaching out to other riders who never though they could handle a heavy touring motorcycle.
Harley is not the only company working on self-balancing systems to attract more riders daunted by motorcycles.
Both BMW Motorrad and Honda have self-balancing prototypes and Yamaha is also working on one.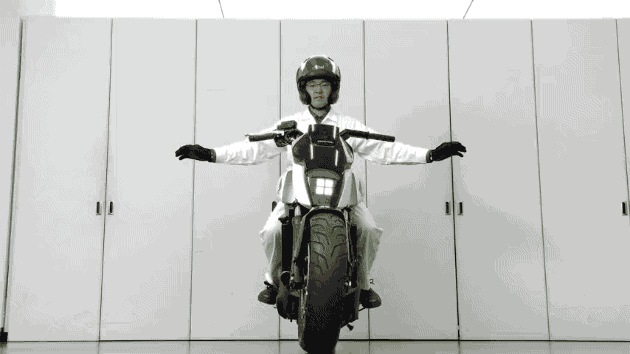 Balancing act
Click here for tips on how to handle a heavy motorcycle and to watch amazing videos of police at motorcycle gymkhana events.
If you do drop your bike, click here to find out how to pick it up.
And now watch Kaitlin Riley, 32, of Bleu Bayou Harley-Davidson, Louisiana, prove just how manoeuvrable a heavy bike can be.