Harley-Davidson Australia has managed to keep a lid on 2019 prices for its more affordable bikes, but has increased the prices on its top-end bikes.
This is despite cost pressures on Harley-Davidson from higher tariffs imposed by President Donald Trump on imported steel and aluminium.
Last month the company reported that the raw materials would cost them an extra $15-$20 million a year.
2019 Prices stable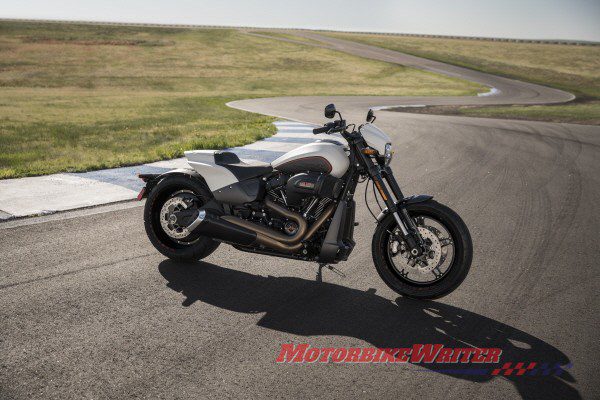 The new Softail FXDR 114 is now the most expensive Softail at $35,495, which is $1245 more than the popular Breakout 114.
All Street and Sportster models and some Softails are the same prices as last year, but with new colours.
Other Softails increase $245, except for the Fat Bob 107 which is up $265 to $27,750.
Touring upgrades
Touring models are up between $245 for the Road King ($34,495) to an extra $1265 for the Street Glide Special ($38,750).
However the price increase is justified by the Milwaukee 114 engine in the Special models and Ultra, plus the new BOOM! Box GTS infotainment system with extra functionality.
Harley says the Milwaukee-Eight 114 delivers up to 5% more torque than the Milwaukee-Eight 107 and up to 5% quicker 100km.
The infotainment system now has a TFT display with edge-to-edge Gorilla Glass designed to minimise reflection and optimised for touch sensitivity even with gloves and in the wet.
It is also Apple CarPlay compatible and features voice commands for navigation which integrates with the Harley-Davidson app for iOS or Android phones.
Touring models also get a slipper clutch (Drag-torque Slip Control System) to prevent rear-wheel lock-up on downshifts and linked brakes.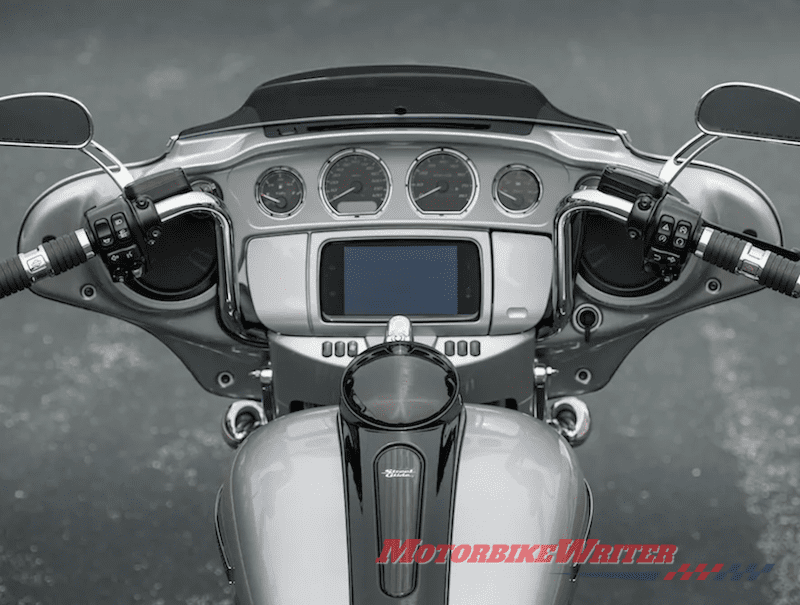 CVO prices
CVO models have only increased $500-$745, despite also getting the new Boom Box with improved speakers.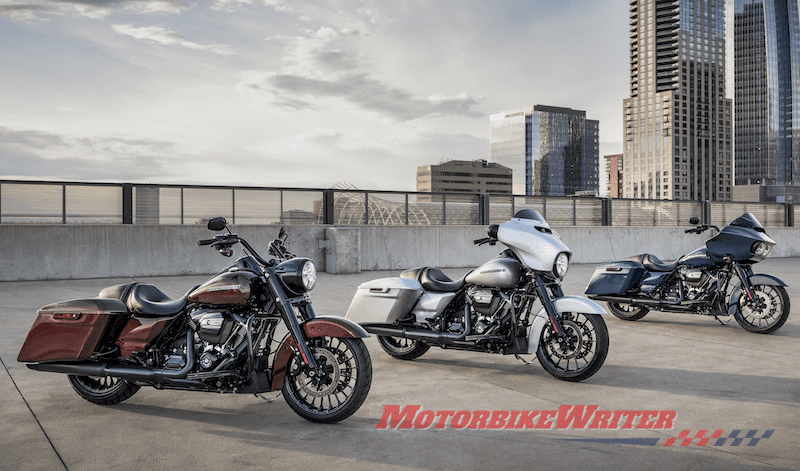 The biggest increase is in the trike range which was finally introduced last year after a protracted homologation period.
The Freewheeler is up $2745 to $42,995 and the Tri Glide is up $3255 to $53,250, justified by a step up from the 107 to 114 engine.
They now come with traction control, slipper clutch and new front suspension with dual-bending valves for more linear damping performance, smoother ride, and better feel, plus emulsion technology rear suspension with a single-knob preload adjustment.
The new trike prices are not likely to deter many as the previous shipment was sold out and there are buyers believed lined up for the new 114 models.
2019 Rideaway Pricing Australia
(2018 prices in brackets if they vary)
Street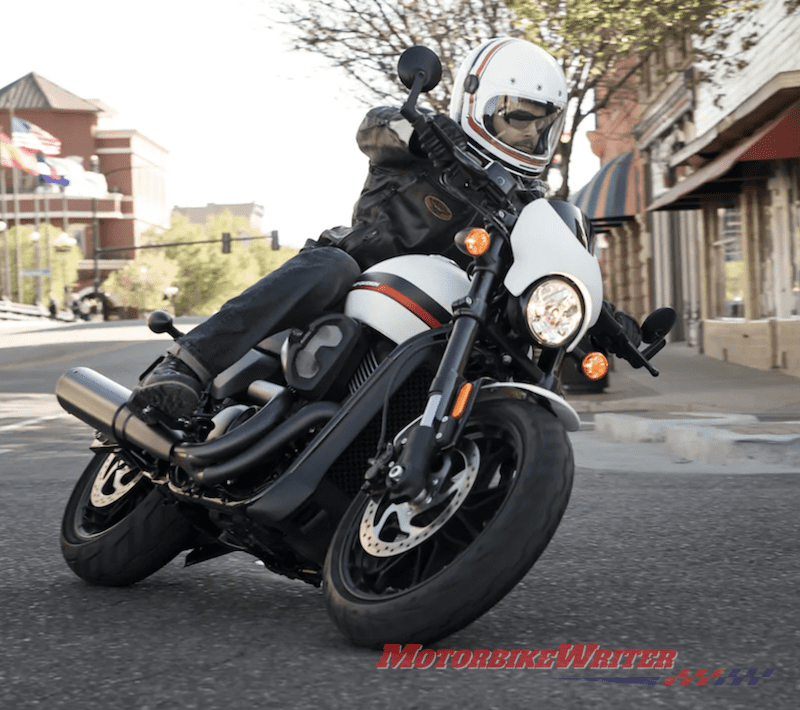 XG500 Street 500 $9995
XG750A Stret Rod $12,995
Sportster
XL883N Iron 883 $15,995
XL883L SuperLow $15,995
XL1200X Forty-Eight $18,995
XL1200XS Forty-Eight Special $18,995
XL1200C 1200 Cstom $19,250
XL1200CX Roadster $19,495
Softail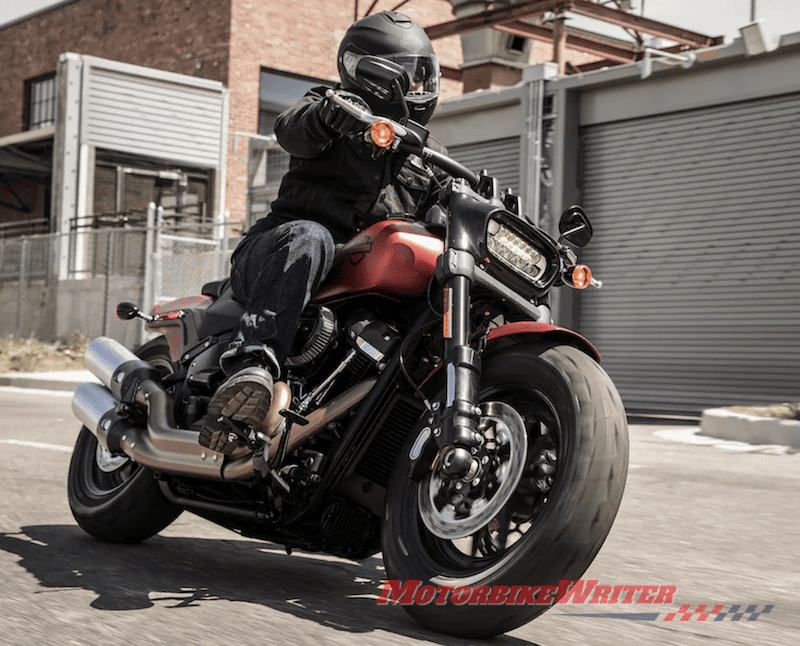 FXBB Street Bob $23,495
FXLR Low Rider $24,495 ($24,250)
FLSL Slim $26,495 ($26,250)
FXFB Fat Bob $27,750 ($27,495)
FXFBS Fat Bob 114 $30,250
FLDE Deluxe $29,750 ($29,495)
FLFB Fat Boy $30,995
FLFBS Fat Boy 114 $33,995
FXBR Breakout $31,495 ($31,250)
FXBRS Breakout 114 $34,250 ($33,995)
FLHC Heritage Classic $31,995 ($31,750)
FLHCS Heritage Classic $33,995
FXDR $35,495
Touring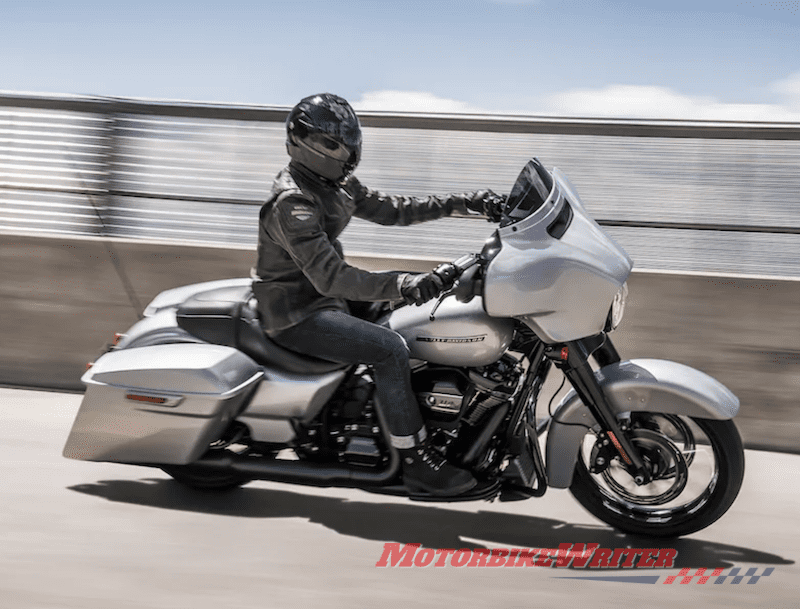 FLHR Road King $34,495 ($34,250)
FLHRXS Road King Special $36,250 ($35,250)
FLTRX Road Glide $36,995 ($36,495)
FLHX Street Glide $36,995 ($36,495)
FLHXS Street Glide Special $38,750 ($37,495)
FLHTK Ultra Limited $40,995 ($39,995)
Trike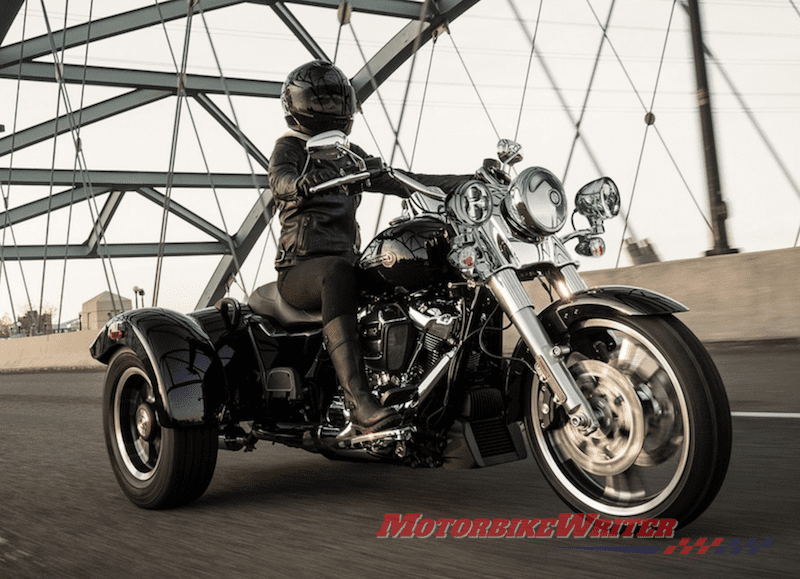 FLRT Freewheeler $42,995 ($40,250)
FLHTCUTG Tri Glide Ultra$53,250 ($50,995)
CVO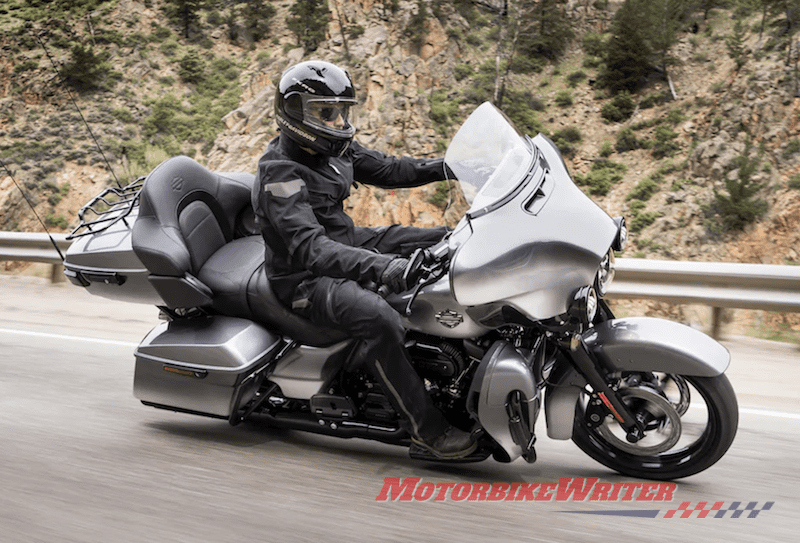 FLHXSE CVO Street Glide $50,495 ($49,750)
FLHTRXSE CVO Road Glide $50,495 ($49,995)
FLHTKSE CVO Ultra Limited $53,495 ($52,995)