If you are interested in reading a true love story with motorcycles as a central theme, check out Mary Jane Black's debut memoir, "She Rode a Harley".
The 256-page book is a tale of abuse, true love and loss. It is published by She Writes Press and goes on sale in October 2019.
You can pre-order the paperback at $US16.95 and Kindle at $US9.95 from Amazon.

True love
"She Rode a Harley"  starts with the school teacher's account of her escape from an abusive marriage.
Mary Jane then meets and falls in love with Dwayne on a blind date.
Dwayne, a biker since he was 13, teaches her how to save herself by believing in her own strength, power, and individuality.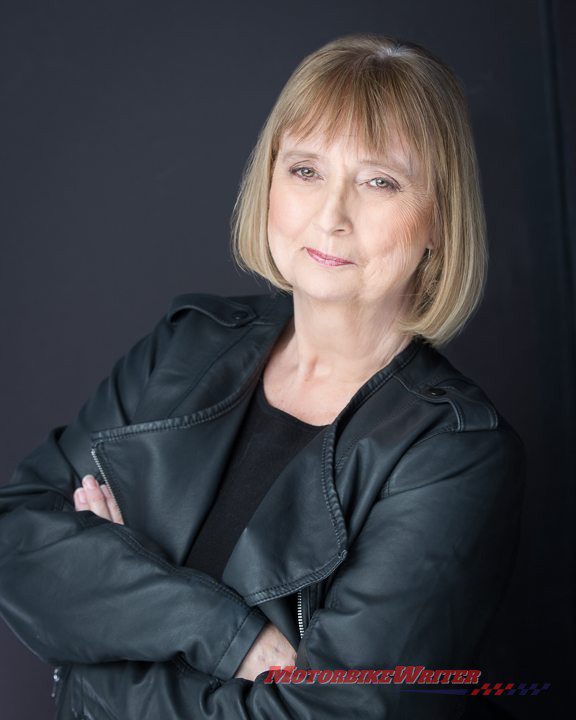 They marry and Dwayne also teaches Mary Jane how to build and ride a Harley.
"On our wedding day, Dwayne and I made a vow to love each other until death and to buy a Harley together," Mary Jane says.
"Within a year we bought and rebuilt together our first Harley, a 1980 Shovelhead. It's called that because the top of the motor looks like an upside-down shovel.
"Eventually, Dwayne brought home my first Harley which was a police Road King. Hesitant at first, I loved the feeling when the large motorcycle rumbled beneath me as we danced down the highway.
"Even though I don't own a Harley now, I still see myself as a biker, a Harley rider."
The bike becomes a symbol for Mary Jane's newfound independence and strength.
Tragedy strikes
Mary Jane ends up following the white lines with Dwayne through 15 years of marriage.
Traveling together, they learn to be partners, both on and off the road, until Dwayne is diagnosed with pancreatic cancer.
Mary Jane writes of caregiving, and the joy and pain inherent in a love meant to last.
She not only has to take on a new role as caretaker, but also bike mechanic.
"The story I tell of my marriage to Dwayne was building inside of me from the moment we sat in a doctor's office and received his cancer diagnosis," Mary Jane says.
"We had a remarkable love story. know everyone probably says that. However, we were both over 40 and love had almost wrecked both of us before we got together.
"I escaped an abusive relationship before I met him.
"At my first memoir workshop three years after Dwayne's death, the dam inside me broke, and I wrote the first essay for the memoir. By the time I went home, I had three essays completed. 
"In the pages of my book, Dwayne lives again. I want my readers to meet this remarkable man, for them to join us on the incredible road trip that was our life together."