Harley-Davidson Australia and New Zealand has been without a rider in the saddle since boss Peter Nochar left earlier this year. He will be replaced in July as managing director by Australian Nigel Keough.
While the past two British-born bosses of H-D ANZ have brought extensive car industry experience to the brand, the new guy is an Aussie who has had many years of experience here and overseas with the iconic American heavy motorcycle brand.
Nigel was previously based in Miami as regional director of product, planning and operations for Harley-Davidson Latin America. Prior to this, he was manager of financial planning at the company's headquarters in Milwaukee following a period as financial controller for New Castalloy Pty Ltd, a wholly owned subsidiary of Harley-Davidson in Adelaide which makes wheels for the company. Interestingly, Harley decided last July to keep the wheel-making facility open instead of going through with a plan to move operations to China.
Nigel says the promotion to MD is "a great honour". "It's a very exciting time for the brand, especially in Australia and New Zealand, so I have no doubt it will be a hugely rewarding to work with the team Down Under who have been doing such a fantastic job over the past few years."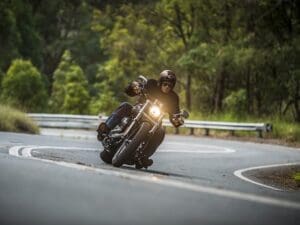 Harley is now the second-biggest road motorcycle brand in Australia after Honda with the Breakout breaking into the top 10 motorcycles and the company recording a 1.1% increase in sales in the first quarter of the year.
"Working in the States and throughout Latin America with the Harley-Davidson family has given me a fantastic insight into the brand and its values,' says Nigel. "I will be bringing this knowledge with me as Harley-Davidson Australia looks to maintain its growth and success in the future. To say I'm looking-forward to it would be an understatement – I'm already revved up and raring to go, ready to hit the open road with the new Rushmore product and our customers."
Nigel graduated, with a Bachelor's degree in Accounting in 1999. He brings more than 13 years of professional experience in finance, business management, manufacturing and sales to his new role with Harley-Davidson Australia.