Soon you could be riding around looking like the chief character from the popular computer war game, Halo.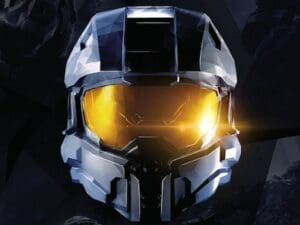 National Entertainment Collectibles Association has announced it will release the "Master Chief" helmet in July 2015 for use as a DOT-approved motorcycle helmet. NECA produces many products based on licences such as Halo, but most are gimmicks and toys. This will be no toy, they say.
They have released a photo of the unpainted prototype which looks very similar to the recently released Shark Explore-R with its attached goggles and peak.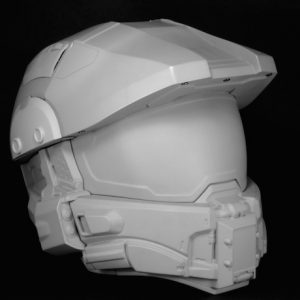 It looks somewhere between a street fighter and adventure helmet with its big peak, goggle-style visor and bulky chin bar. 
NECA reckons it will suit many different types of bike. "Whether you're on a Honda dirt bike, a custom Harley, or a vintage Vespa, the Halo Master Chief Motorcycle Helmet will offer the full-face protection preferred by Master Chief (and savvy bikers everywhere)," their press release says.
There are no more details about when it will be available or how much it will cost. My guess is it will mainly be used for costume parties, rather than riding. As it will be DOT approved only at this stage, it cannot legally be used for riding in Australia.
I'm no computer game expert, but Wikipedia says Halo is "a multi-billion-dollar military science-fiction video game franchise created by Bungie and now managed by 343 Industries and owned by Microsoft Studios".