The motorcycle community, I would argue, is relatively small – not as small as it used to be, but it is still considered more intimate than the raging automotive industry that surrounds us today. Within that community is the tightly-knit fan group cheering for a two-wheeled electric future with cleaner energy sources – and within that group, there's a few that have tackled the concept of using hydrogen as an energy source. (I'd argue that everyone in that particular huddle is on a first-name basis with each other.) 
Among these brilliant, alternative minds stands a company called H2 Motronics – and they've got a finalized hydrogen-powered prototype that's a whopping 25% lighter than an electric alternative, fresh off the lab table. 
"The platform of a high-performance motorcycle powered by hydrogen fuel cell will encompass all the requirements of efficient mobility: compact, light, efficient and environmentally friendly," states New.in-24.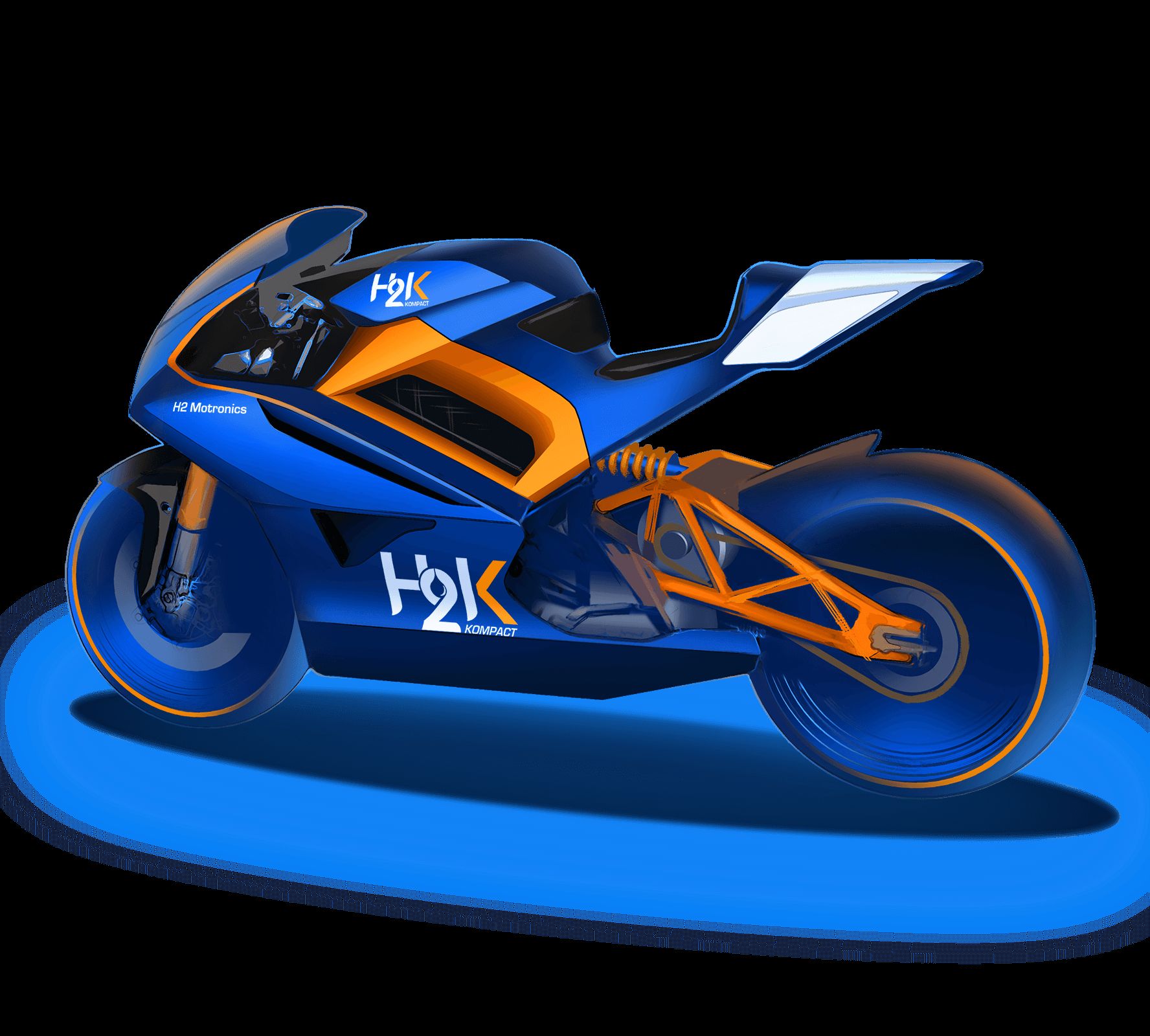 Emmanuel Esno is the Managing Director of the Nivernais Texys Group, and it's subsidiary H2 Motronics – a company with a small team geared to create a performance machine capable of Moto 3-spec levels by stuffing all the following hydrogen propulsion elements in a motorcycle: a fuel cell, 23-liter tank, a compressor, a humidifier and measuring and control instruments, on top of the obligatory electric elements present in the screens of today's Moto3 beasties.
In essence, the company is determined to create an efficient machine that runs on hydrogen. To do that, they know they must start with the hardest challenge yet; a hydrogen-powered machine that still uses electric power to run the traditional components (dash, lights, etc.)
The end result is crazy but apparently worked; specs of H2 Motronic's prototype has the report tossing out things like how it can reach 'the performance level of 3 motorcycles, shooting a 4-kilometer circuit in 98 seconds.' (we are dubious of this, but remain optimistic…)
Designed by automobile designer Stéphane Valdant, the prototype is currently undergoing two test campaigns at the FC-Lab in Belfort. Should these prove successful, the report states that the beastie will then be ready for its debut in the spring of 2022.
We will keep you posted on what happens here; in the meantime, make sure to check out Honda's current standing with their hydrogen concept – and as always, stay safe on the twisties.