Just weeks after completing the two jumps from The Great Escape, former Isle of Man TT racer turned TV daredevil Guy Martin has pulled off a second great escape on charges of having a fake driving licence.
It wasn't his motorcycle licence at issue but his Irish licence to drive a heavy goods vehicle.
In December 2018, he pleaded not guilty in Lincoln Crown Court on two charges of using a fake Irish driving licence to secure a UK HGV licence.
The matter has been dragging on since then and was expected to be sorted in court on Monday (6 January 2020).
However, the judge and prosecution have now agree with psychiatric advice that Guy truly believed his licence was genuine because of his autism.
They have now dropped all charges.
Second great escape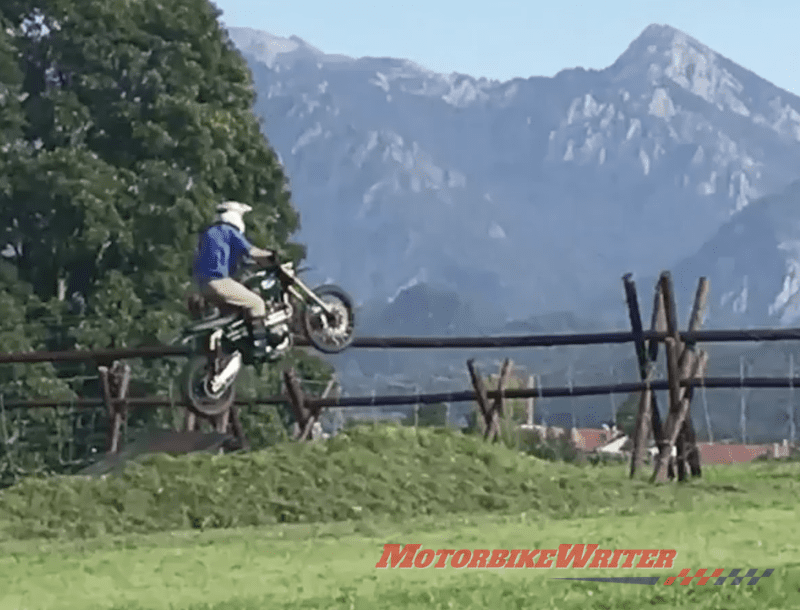 It's a great escape for the likeable larrikin who has proved his bravery and skill with several daring stunts for his British TV show.
In 2018, he broke the speed record for riding an Indian Scout around the Wall of Death and crashed while attempting to break the 400mph speed barrier in a Triumph streamliner.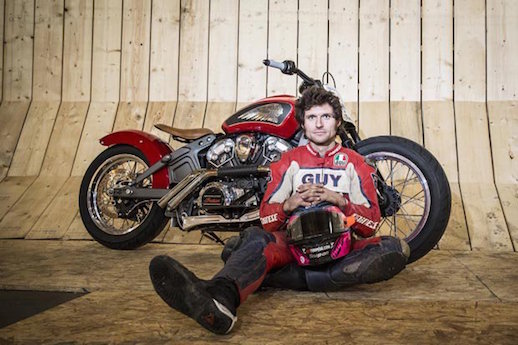 Last month, he completed the second failed jump over a barbed wire fence from the 1963 World War II POW film, The Great Escape on a specially prepared  Triumph Scrambler 1200.
The bike was modified with different suspension, a lot of weight stripped off, punchy little exhaust and god knows what else under the skin.
Guy even had his trademark unkempt hair cut to look just like McQueen's!
The jump was aired on the UK's Channel 4 and you had to be a British TV licence holder to watch it.
The video is not yet on Guy's or Channel 4's YouTube channel nor social media and there is no word yet on when it will be available.
Meanwhile, here is the preparation video.
Next stunt for Guy
Guy's next stunt will be to break the 300mph (482.8km/h) speed barrier on a motorcycle within a mile (1.6km).
The last person to attempt the record, Bill Warner, crashed and died after a tyre failure.
"If anything goes wrong, if it all goes to shit, they're all right," says Guy. "Sharon and Dot are all right, and the dogs, Nigel and Steve."