What would you think if you came back to your parked motorbike or scooter after work today and found a guard had been lined them up tightly to save space like this?
It may free up more parking spaces in our CBDs, but most riders would be horrified anyone had touched their precious possession.
Guard praised
However, the work of one Indonesian school security guard has been praised on social media.
Guard Pak Slamet has been lining up students' and teachers' scooters to save space since 2000 when he started working at the Banten school near Jakarta.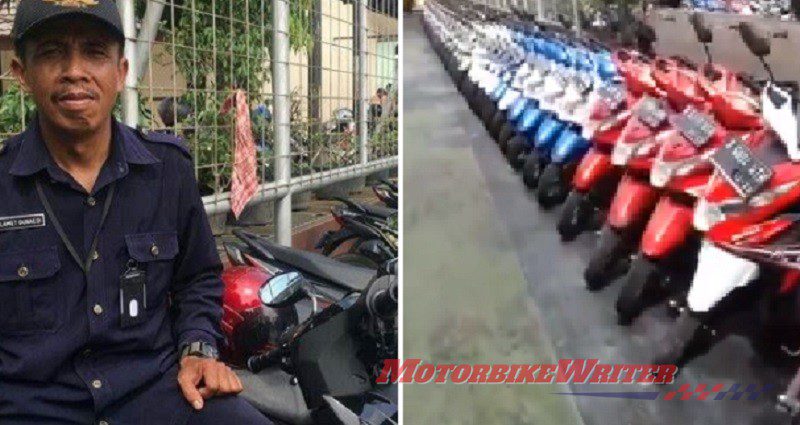 He re-parks the scooters close together so he can squeeze more scooters into the small parking space.
The guard takes so much pride in his work that he even lines them up in matching colours and models.
Either that, or he has a severe case of OCD (obsessive compulsive disorder).
School student Tyara Tweeted a video showing the guard's parking prowess which has now gone viral. (Click on the blue arrow to watch the video.)
"My school's security guard often parks [Honda] Beat motorcycles in such orderly rows like these, because a lot of students at my school ride Beat. Sometimes not only Beat, he also puts Vespa or big bikes in rows like these," her Tweet says.