The Australia Greens believe motorcycles and scooters are an important part of creating a better transport mix that will ease congestion and reduce pollution.
Motorbike Writer has been asking all the major and most minor parties to provide their motorcycle-specific or motorcycle-related policies in the 2016 Federal election.
Australian Greens transport spokesperson Senator Janet Rice responded saying they see riders as an important solution to traffic problems, but also understand their vulnerability.
"People on motorcycles are many times more likely to be killed or seriously injured than other road users, so we must do everything we can to improve their safety," Senator Rice says.
"This includes ensuring up-to-date safety standards and educating all road users about keeping motorcycle and scooter riders safe on our roads."
The short statement was the only "policy" provided in reply to our request and we couldn't find anything on their website about transport, road safety or motorcycles.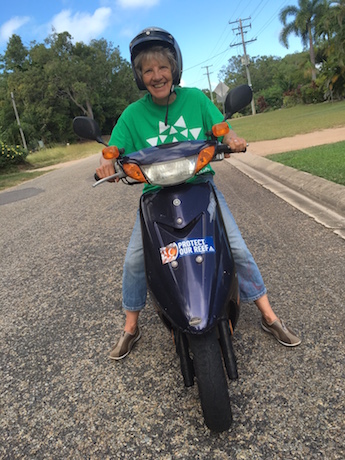 However, a spokesperson did point out that several Greens candidates ride motorcycles and scooters including (but not limited to) Jim Casey (candidate for Grayndler, NSW), Wendy Tubman (candidate for Herbert, QLD), Rebecca Galdies (candidate for Sturt, SA) and Terry Morgan (candidate for Macquarie, NSW).
We invite them to supply more motorcycle-specific policy statements, as we do all other candidates who ride.
2016 FEDERAL ELECTION
Motorbike Writer does not endorse any one party or candidate.

We have contacted all the major and many of the minor parties asking them for their polices that affect the more than one million motorcycle riders in Australia.

We have asked for policies that reference motorcycles, riders, road safety, road rules and road infrastructure.

We have also asked whether any of their members or candidates are riders.

If or when we receive responses, we will publish them for our readers' information.