Canadian actor Ryan Reynolds, who plays the Green Lantern in the Marvel Comics movies, has confessed he crashed a bike near Uluru in the centre of Australia.
The Hollywood heartthrob says he crashed a loaned Triumph Sprint "in a monsoon somewhere near Uluru" in the latest edition of the Triumph Spirit online magazine. "I'd been attempting to ride across Australia – from Sydney to Perth – with a friend."
 Ryan, who has also starred in Two Guys and a Girl, X-Men Origins: Wolverine and The Amityville Horror, says he has been riding since he was a kid "and I've been at it ever since".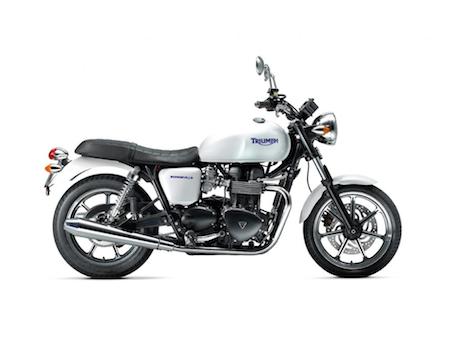 "In that time, I've had two Triumphs – an old Tiger and a long-term relationship with a Bonneville, which I bought new about 10 years ago. I've heavily modified it down the years, boring out the engine and reinventing it several times with different colours, handlebars and accessories, such that people think I keep buying a new one! In fact, it's the same one I've always had and I'd say now that it's almost a part of who I am. There aren't many material things in life you can really invest in, but with a motorcycle it's emotional, it's long term. I've put a lot of time, energy and thought into my Bonnie."
Ryan says he rides most days. "It's like meditation. Riding to work in the morning, I see people in their cars, talking on their phones, shaving, even eating bowls of cereal. When I'm riding a bike, the only things I'm doing are breathing, listening to the engine and changing gears. It's just me and my bike – no multitasking, no texting – and it clears my head like nothing else. Unless it's hailing or snowing, my ass is in the saddle."