Is the Tamburini T12 Massimo the greatest superbike ever built? It's certainly one of the most expensive at an estimated €300,000 (A$463,000, US341,000).
The bike was designed by Massimo Taburni, the man who also created the most beautiful bikes of all time – the Ducati 916 and MV Agusta F4.
Sadly, Massimo died of cancer on April 6, 2014, while working on the T12 with his son, Andrea.
His son took over the reins of the independently funded family project and the result has recently been unveiled.
Massimo's chief design philosophy was light weight: "The ideal one would be a 750 with the power of a 1000 and the weight of a 500. You don't need a huge amount of power on a road bike, but it's important to have light weight as well."
His goal in developing the T12 (named after the initial of his surname and his favourite number) was to make the best-handling, safest, lightest, and most compact race-ready superbike, without compromise or any concern for money.
It looks like he has posthumously achieved his goal.
The bike weighs just 154kg (340lb) dry, has a 500cc GP bike's compact dimensions and is powered by his favourite engine type, the inline four from the BMW R 1000 RR pumping out a massive 230+ horsepower (171kW), compared with the stock BMW at 146kW.
That's 18kg less than the track-only Honda RC213V-S and more powerful than any normally aspirated current production bike. The track-only Honda and MV Agusta F4RC are both 158kW, while the supercharged Kawasaki H2R achieves 240kW.
The light weight was achieved by using a combination of magnesium, high-tensile steel, billet aluminium and aerospace carbon fibre for the wheels, swingarm, frame and bodywork, while the engine is a stressed frame member, a signature design tool of the "maestro".
Exotic components are used throughout including Ohlins GP suspension, Brembo Racing brakes, Marchessini wheels, Stuabli race fittings and Motec electronics.
The steering axis rake, teleworks triple clamps offset and trail are all adjustable.
The bike is only available on order and a "substantial" deposit is required.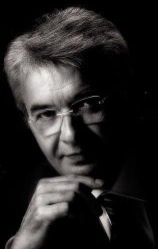 Massimo Tanburini was born on November 28, 1943, and from an early age appreciated the motorcycles that roared through his village. He was destined to become involved in the burgeoning motorcycle industry of his San Marino region.
He later became a designer for Cagiva, Ducati, and MV Agusta. He also helped establish the Bimota brand.
Bikes he is credited with designing or playing a major part in their design include the Bimota Tesi 1D, KB2 and DB, Ducati Paso, 916, 748, 996, 998, Cagiva Mito, and MV Agusta F4, Brutale and F3 675.
T12 Massimo tech specs
Price: about €300,000
Engine: 999cc BMW S 1000 RR SBK 4-valve, 4-cylinder
Bore x stroke: 80 x 49.7mm
Power: 230+hp
Torque: N/A
Transmission: 6-speed, quick-shift race type
Suspension: Öhlins GP type
Brakes: Brembo Racing, 320/218mm discs
Tyres: Pirelli Diablo SBK racing 120/70-17; 200/60-17
Dry weight: 154kg (340lb)