What happens when a top-notch motorcycle soft luggage brand merges with a prime global distribution network?
A whole bunch of magic – and naturally, we in the community will be able to capitalize on the acquisition in short order. 
For those of you who don't know, USWE Sports AB is an award winning (and publicly traded) tech backpack company based out of Sweden…Malmö, Sweden. 
We're told by CycleNews that Giant Loop LLC – a label known (and loved) here at wBW for its popular off-road motorcycle soft luggage designs – was purchased as of June 22nd, with the official transaction closing three days ago. 
So what will the symbiotic relationship mean for both brands?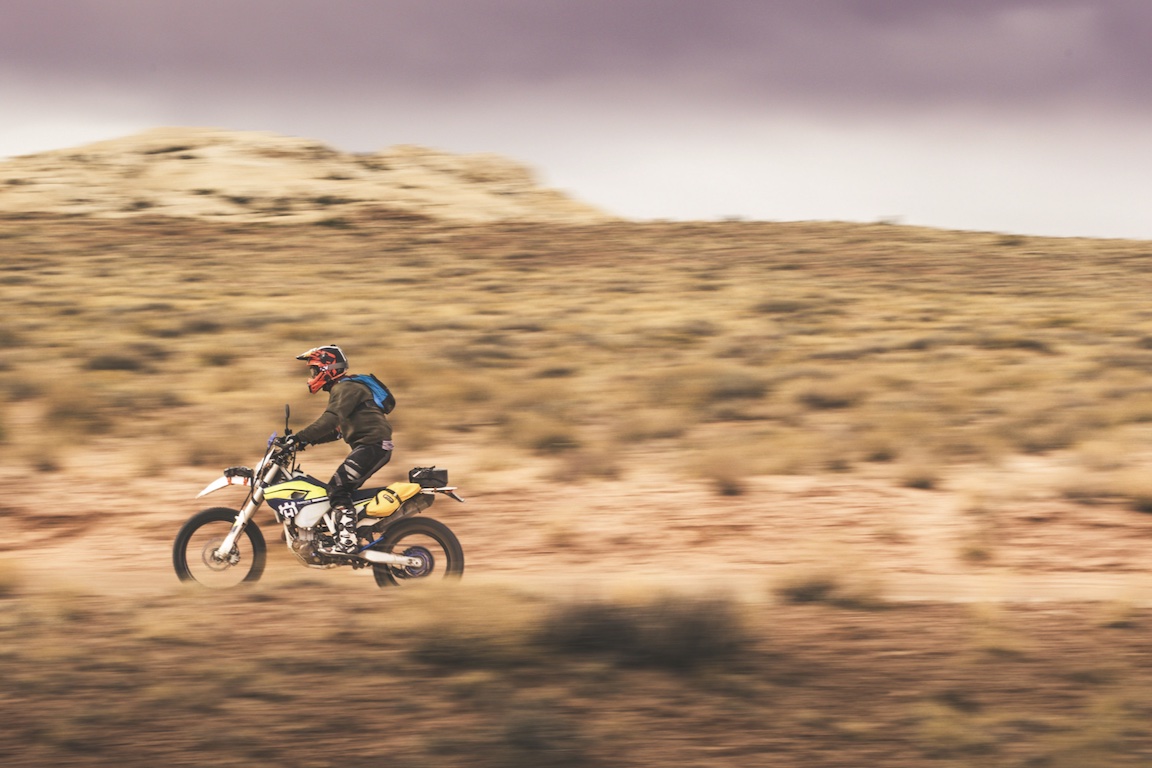 "The acquisition provides USWE with a strong position in the premium segment for panniers, saddlebags, tank bags and dry bags for the off-road powersports market," explains the report. 
"Giant Loop's Bend headquarters offers USWE a USA base of operations for further expansion in North America."
"Products from both companies are expected to reach new customers from overlap in each company's pre-existing customer bases, and Giant Loop´s products will be offered through USWE's global distribution network."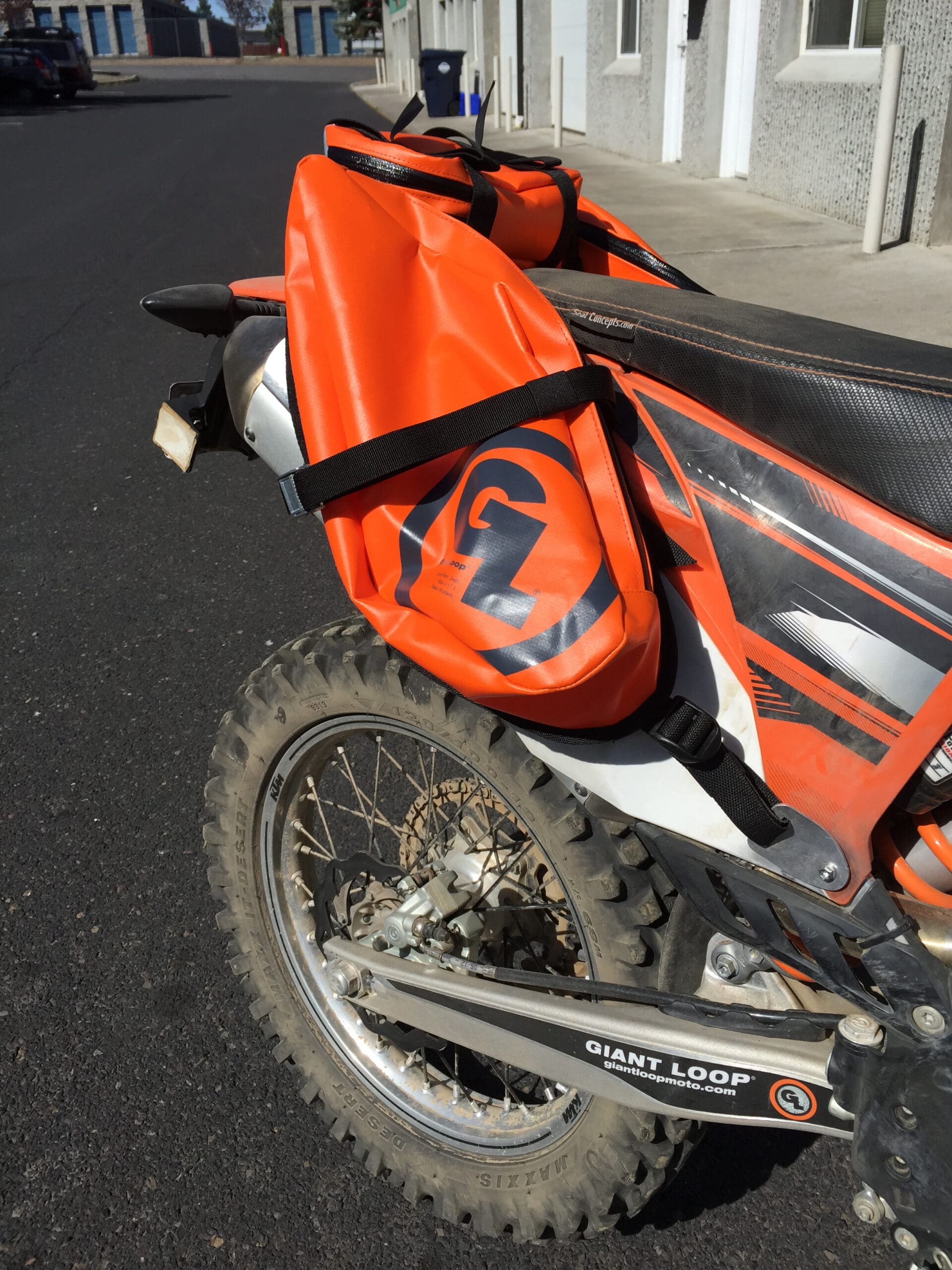 As for the interior workings, Giant Loop's current CEO, Harold Olaf Cecil, will purportedly be one of USWE's largest shareholders, and will stay on podium to 'focus on the best integration between USWE and Giant Loop' for the next two years (on top of the 15 years already bagged).
His move is the kind of dedication that will streamline both Giant Loop and USWE for the future – and also contribute to both brands' history with each other.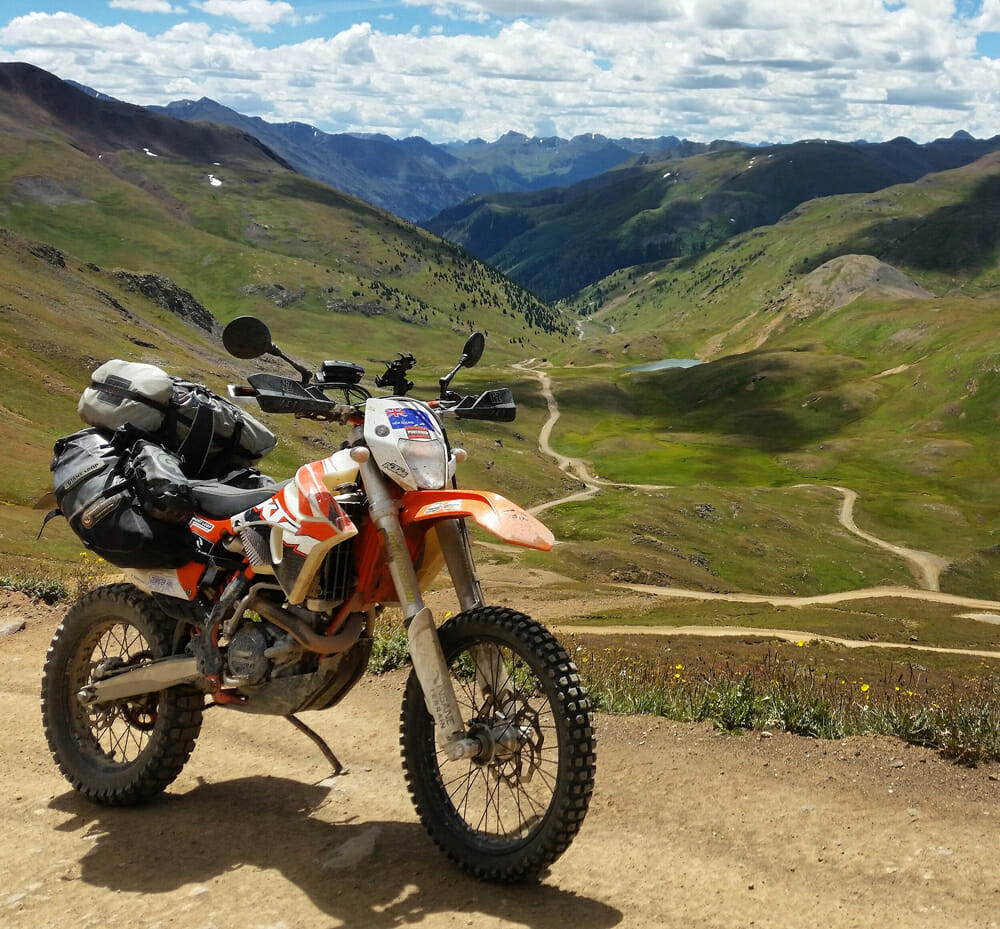 "We started our companies in the same time period, and our founders met early in each company's history," says Jacob Westerberg, CEO of USWE Sports. 
"We share similar company values, as well as product design and development vision. Our two product lines also perfectly match each other, where USWE focuses on the rider and Giant Loop focuses on the bike gear."
"So far, Giant Loop has been developing soft luggage for off-road and adventure motorcycles. However, we see great potential in developing bags and luggage also for e-bikes, mountain bikes and gravel bikes."
"Together, we have already identified several synergies in sales, distribution and manufacturing and we are looking forward to implementing and benefitting from them."
We look forward to seeing what both Giant Loop and USWE bring up for the coming seasons. 
Curious as to why we like Giant Loop's stuff?
Feel free to check out a few of the reviews we've got archived:  
Drop a comment below letting us know what you think, and as ever – stay safe on the twisties.