The updated supercharged Kawasaki H2 now tells the rider just how far they have been able to lean the bike with a bank angle indicator.
It is one of several technical updates to the 2017 model now available in Australia for $36,700 plus on-road costs.
That's $2700 more than the previous year's model but it now comes with new mirror-coated Spark Black paint, new rear Öhlins shock, the bank angle indicator, a Euro 4 compliant engine and exhaust, plus advanced electronics.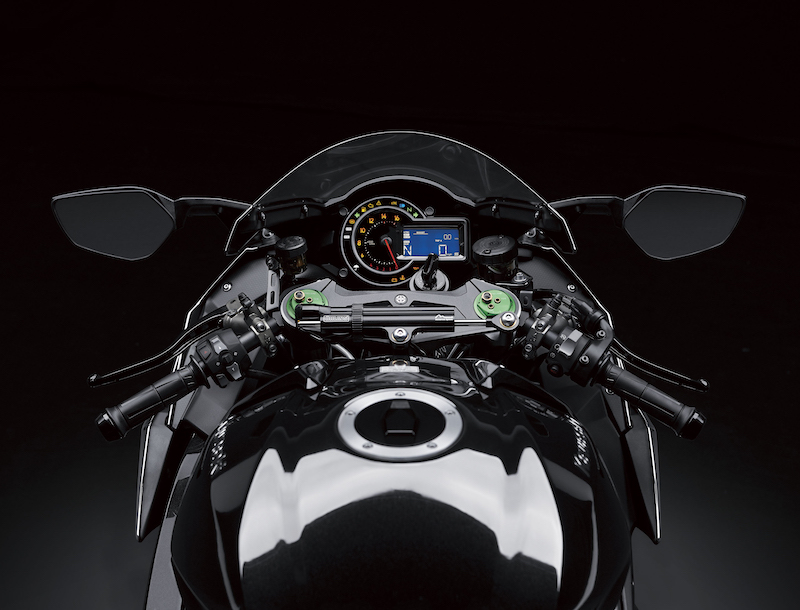 They include including corner management system and Kawasaki Traction Control based on their World Superbike championship-winning ZX-10R.
The quickshifter also now works when shifting down, while the previous model only shifted up.
Kawasaki claims the new Öhlins TTX rear shock provides "suppler suspension action care".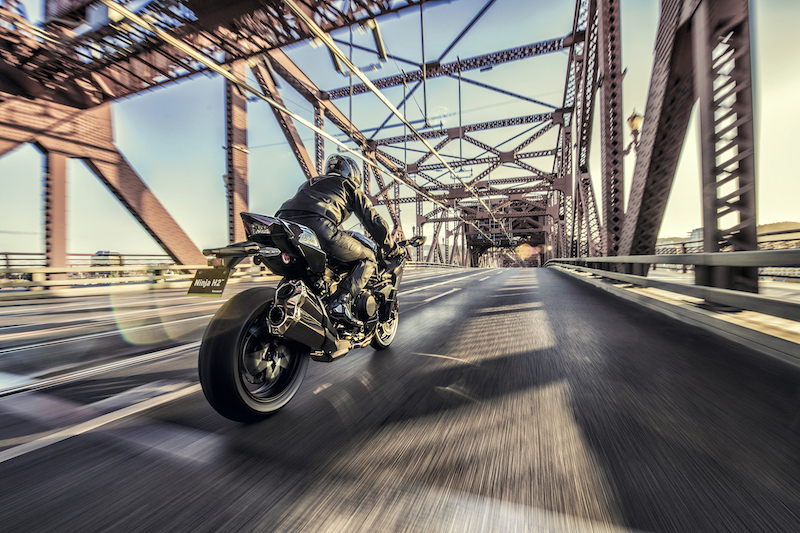 Get your lean on
Kawasaki is not the first to feature a bank angle indicator on their instruments.
Some may consider it a distraction to the rider at a crucial time when they need to be concentrating on the corner.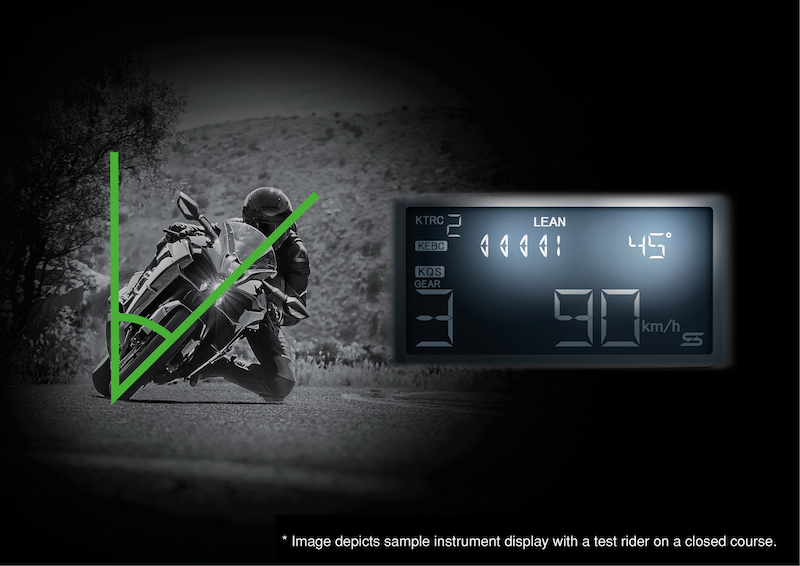 However, it includes a function that records the maximum left and right lean angles, so you can refer to them later when it is safe.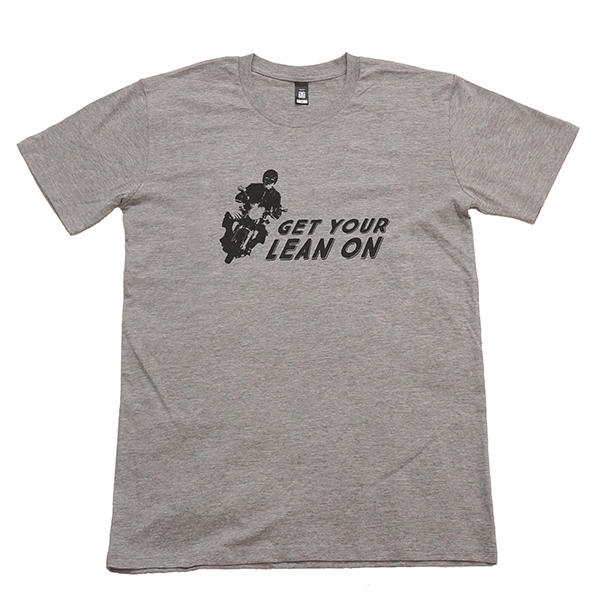 Get your lean on t-shirt!
It's the sort of technical feature young riders may love, while older riders will just refer to the scrape marks on their knee sliders to gauge how far they leaned.