A Victorian couple on a dream riding holiday through Europe are now fighting for their lives after being crushed by a tractor trailer on the Stevio Pass in northern Italy last month.
Richard Hogg, 65, and wife Lorna, 62, have only recently started breathing on their own as they recover from induced comas in an Austrian hospital.
A GoFundMe page has already raised more than $30,000 to help fund their medical bills, but more is needed for the extensive costs.
Tragedy strikes couple
The recently retired couple and seasoned riders were on a "dream holiday" with a motorcycle tour group when tragedy struck, says son Paul who rushed to Austria to be by their bedsides.
"They were riding on the Stelvio Pass in Italy and were approaching a left-hand corner when a tractor and trailer came round the corner and rolled, crushing them and injuring others," he says.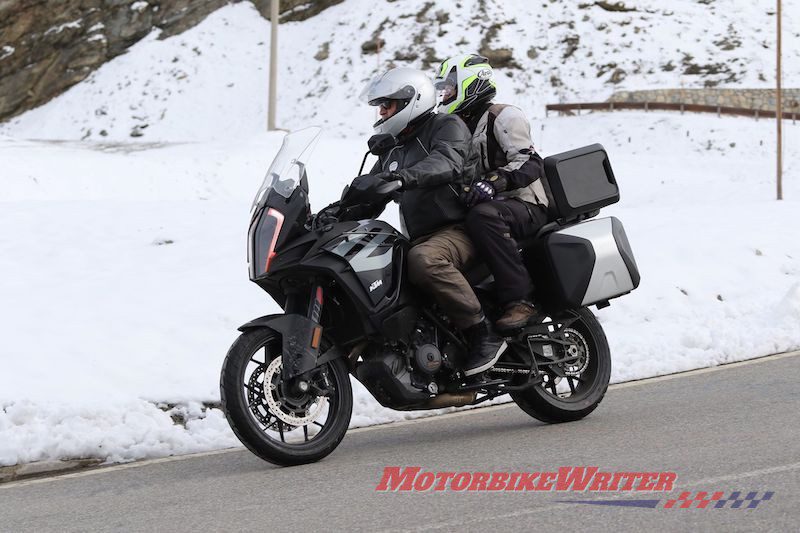 The couple was airlifted to a nearby hospital, which wasn't equipped to handle the severity of their injuries.
They were then rushed to University Hospital in Austria where they have both since been in induced comas while in and out of surgeries.
Both suffered leg and pelvis injuries, Lorna had a leg amputated and Richard has suffered a ruptured aorta.
Richard also suffered a minor stroke but due to his heavy sedation the impact is not yet known, says Paul.
"When they will be home is very uncertain; possibly a minimum of two months before we are home," he says.
"Mum has another surgery on her leg tomorrow to hopefully close the wound and dad has his major pelvis reconstruction. We are also still waiting on his MRI results on his spine." 
Fund raising
Their nephew, Riley Cox, has set up the GoFundMe page to cover their enormous medical bills.
"Lorna & Dicko have spent their whole lives caring and looking after others and now they need us," Riley says.
"They are two of the most caring, kind, determined and positive people, that even during retirement, live life to the fullest, travelling to the other side of the world on a dream holiday." 
Riley says all funds donated will help cover medical costs and repatriation to Australia, as well as ongoing rehab costs.
"Due to the severity of their injuries we don't know how long it will be until we can bring them home, but we do know it will be a long recovery in Austria away from family and friends, followed by a long healing journey back home in Australia," he says.