This Helmet is Really Safe
Fox is known for putting out great quality motocross gear that's built to last. The new V3 RS Wired helmet is no omission to that statement. With such a high-risk form of riding, safety is of the utmost importance; and thank god this helmet brings us another ECE and DOT certified off-road lid to pick from.
The shell has a lot to do with the high safety rating due to the multi-composite tech Fox has been incorporating into their recent helmets. The composite blend features woven carbon fiber and FRP resins to create a very rigid shell sure to keep your noggin safe in the event it takes a bounce off the trail.
MIPS is really cool technology, and more importantly really safe – so it's awesome to hear that Fox decided to incorporate that into the design. For those who don't know, MIPS is a liner design that allows for more safety when it comes to rotational blows, rather than direct head-on impacts.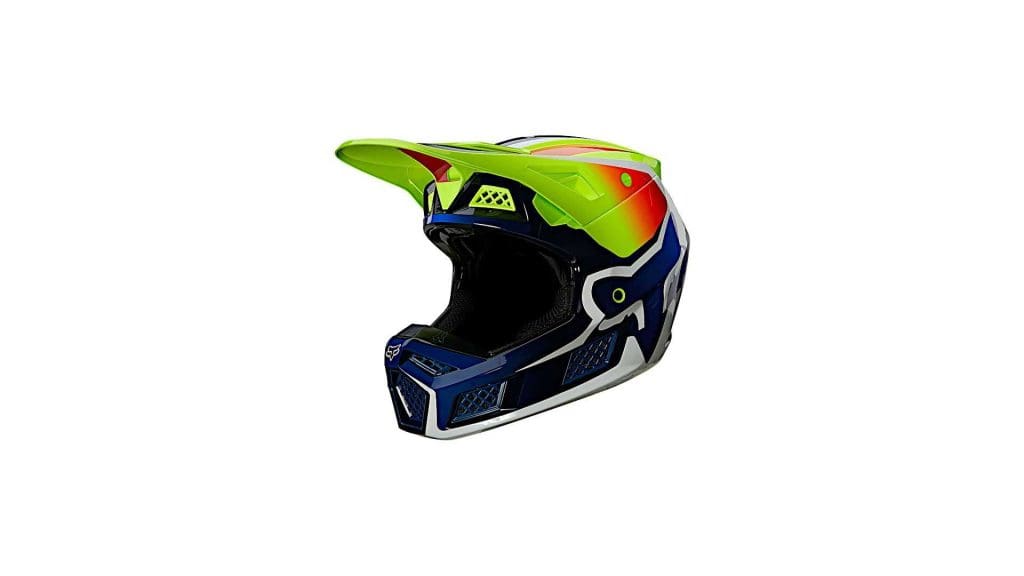 Carbon fiber D-rings, removable cheek pads and liner, easy break-away visor (extra extra safety), and an updated fitment (some owners of the previous model were disappointed in the fit) make this helmet a great option given the safety features and price.
This new lid comes in a total of three colors and has an MSRP of $519.99. Head to your local dealer and try it on, the safety features sell themselves.