(Contributed post for our North American readers)
Did you know that there are approximately 13.1 million motorbike users in the US? What about the UK, where there are more than one million riders? Add to that millions more motorcycle fans across Europe, Asia and beyond and it's fair to say there's a lot of love for two-wheel transportation around the world. Naturally, with hoards of riders spread across the globe, the chances are you know someone that loves motorbikes. Assuming you have a suitably close relationship with these people, there may be times you're compelled to buy them a gift.
Naturally, you could go down all the usual routes: socks, books, fragrances etc. Or, if you're a true friend (or relation), you could get them something that speaks to their love of bikes. For those with unlimited cash to spend, you could dive into the deep end and buy someone a motorbike. Whether it's a classic from the likes of Triumph or a modern marvel like the electric offering from Segway and Ninebot, a bike is a great gift.
However, if you're slightly more conservative but still want to raise a smile, there are plenty of alternative options out there. In fact, thanks to the popularity of motorcycles, themed gifts are now common. In the rest of this guide, we're going to profile four of the most unusual, unique and unbelievably impressive gifts for motorbike lovers.
Motorcycle Pizza Cutter
Who doesn't love pizza? Well, if the rider in your life loves a slice, then a miniature chopper is ideal. Created by Paladone Noki, the Pizza Chopper allows you to slice through any type of crust with ease. Naturally, we love this cutter because it comes in the shape of a chopper. However, it's not just a novelty. Thanks to the elongated chassis, you've got an ideal base to grip as you slice. From there, you can roll the stainless steel blade effortlessly across your pizza and cut out triangles or, indeed, any shape you desire.
Monopoly Harley-Davidson Live to Ride
When Parker Brothers first manufactured and sold the original Monopoly board game in 1935, it started a revolution. More than 80 years on, Monopoly has become a multi-billion-dollar franchise. Spun off into a series of weird and wonderful creations, the game now exists in a variety of realms. Online, Monopoly has invaded the casino gaming sector. In an industry where hubs such as VegasSlotsOnline breakdown the nuances of reels, jackpots and odds, you can now play Monopoly slots.
Taking inspiration from the board games, these spinners allow you to enjoy a unique playing experience. Offline, there's now The Walking Dead Monopoly, Queen Monopoly and, of course, Harley Davidson Monopoly. The latter takes you on a trip down America's scenic highways and allows you to upgrade your hog with special Harley add-ons. In short, it's an ideal gift for bike lovers.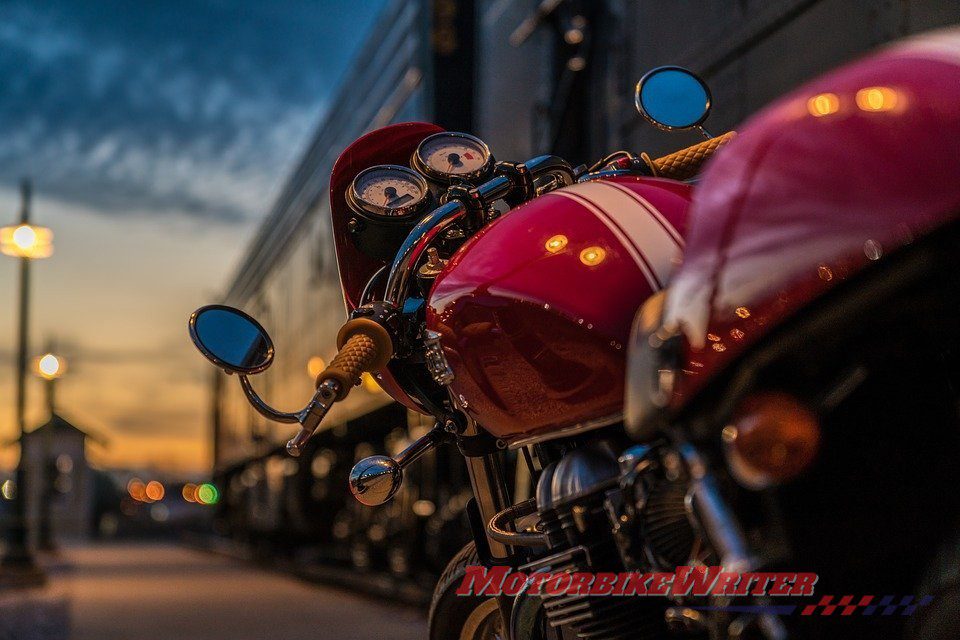 Roam Universal Bike Phone Mount
It's not strictly a themed gift but it is one that almost every rider needs. With Statista showing that over 3.3 billion people now use smartphones, there's a clear need for convenient but safe access while you're riding. The Roam Universal Mount is perfect. Firstly, it fits virtually any smartphone. From the iPhone to Samsung's Galaxy range, any device up to 3.5" wide can be clipped safely into the mount.
Secondly, the mount can be attached to any handlebars. Whether you're riding a classic or a superbike, there will be a way to clip it into place and, importantly, out of sight. In other words, you can have your phone on display but not in a position that impedes your view of the speedometer etc. Therefore, it's a great way to keep your phone within reach but out of harm's way. That, for us, is why it's another great gift for the bike lover in your life.
Motorcycle Salt and Pepper Set
Our final pick is a pure novelty, we'll admit that. However, we all have to eat and that means you can bring a smile to a motorcycle fan's face each time they do with this quirky gift. Sold by Home 'n Gifts, this salt and pepper stand is modeled on a classic bike. The panniers provide a resting place for the salt and pepper shakers, while the cobbled road allows it to stand in place.
The thing we love about this gift is the quality of the workmanship. Even though it's not going to win any craft awards, it's well made and, importantly, captures the small details motorcycle enthusiasts will love. That, in essence, is what any gift of this type should do. Whether it's a board game, a pizza cutter or anything else. As long as it captures the spirit of bikes, it's almost guaranteed to make a rider smile.