I Feel Superhuman
Today is quite literally the hottest day of the year in 2018.
Beads of sweat are running freely down my back despite the fact I'm indoors and only wearing shorts and a light t-shirt. I know for you readers living in Arizona this may sound a bit pathetic, but for us Canadian snow-people it's like the seventh circle of hell has just opened up and released its fiery denizens upon the land.
The mercury is registering 101 degrees and I'm contemplating pulling on a set of what I would describe as "long johns", aka, thermal underwear, flannels or woolens depending where you come from.
I've never worn spandex anything in my life and hadn't planned on joining that fraternity, to be honest, but things are about to change.
Forcefield Tech 2 Base Layer Clothing
I've opened a box I just received from Motonation containing the latest and greatest Forcefield Armour Tech 2 base layer shirt and Tech 2 base layer pants to review along with Level 1 Armour Sport Tubes.
Why not? This base layer claims to have Sci-Fi levels of intelligent and reactive materials used in it that are woven in a specific pattern allowing it to either cool or warm your body depending on its needs.
Beam Me Up, Scotty
There are several patented and trademarked names associated with the base layer construction.
Thermoregulation properties of BeCool™
Lightness, fast drying and thermal properties of Dryarn®
DRI-M technology (Dynamic, Reactive, Intelligent Material)
There are unusual seams, depressions, varied textures running all over the shirt and pants in a seemingly random pattern from what I can tell, but I recognize this is all purpose-built design.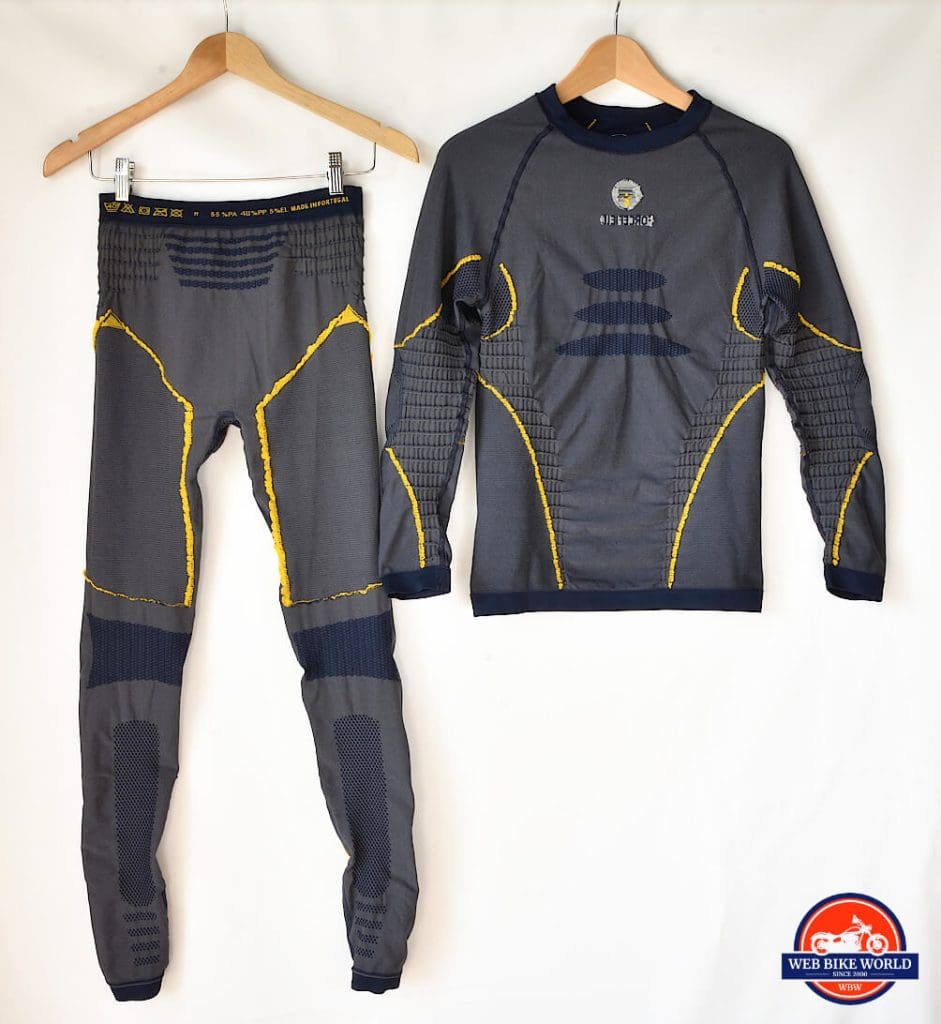 The BeCool and Dryarn systems collaborate to create a better wicking material on the clothing according to the Forcefield site. I'll definitely test that out today in short order to see whether this is gimmicky nonsense or the real McCoy. I'm a bit sceptical but willing to keep an open mind.
Buy Your Armor
webBikeWorld has worked closely with RevZilla over the years to provide our testers with products to review. In addition to being a great site to shop from, they're also a great partner.

The Fit is Popular Around the Pruner Household
I pull on the shirt and pants and IMMEDIATELY feel cooler than I did in my shorts and t-shirt.
I'm impressed with this obvious black magic infused clothing.
Those beads of sweat running down my back have all but stopped and the cooling sensation that has replaced it is a huge relief.
The shirt and pants look like they're sized for a person half my size coming out of the packages, but fit me perfectly. I chose size Medium from the chart sent to me by Motonation for my 40" chest and 34" waist. It leaves absolutely nothing to the imagination with how tight they are and yet I don't feel violated in any way… other than a bit by the predatory look I'm getting from my wife who is sitting nearby gawking at me with a lewd smile.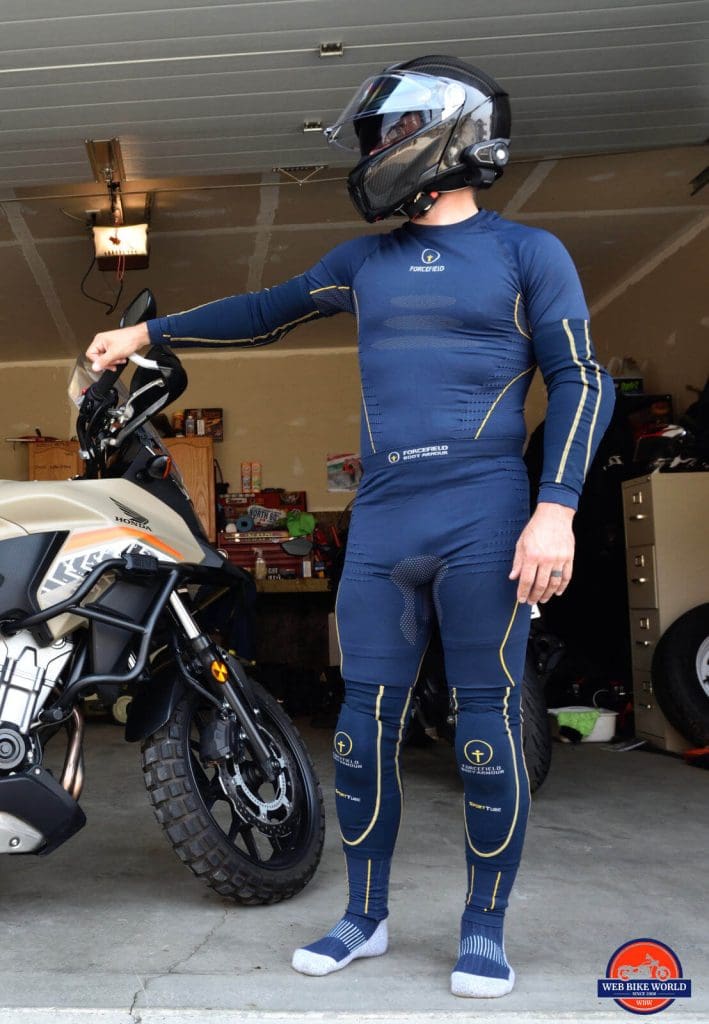 Ahem! My eyes are up here if you please!
Kick-Ass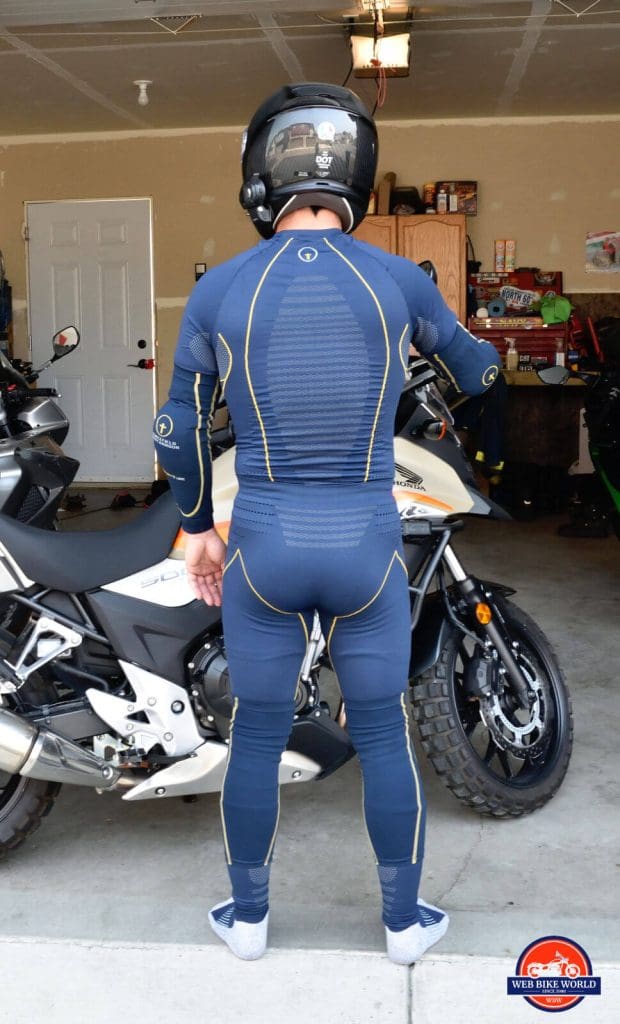 I decide to go shock… err, get my son's opinion on this gear because I have an excellent benefits plan through work that covers plenty of psychological counseling.
He takes one look at me and gives the thumbs up, saying that I look a lot like the hero from the movie Kick-Ass. I'm going to take that as a compliment. Hehehe… I'm a hero.
Go Ride Your Motorcycle, Jim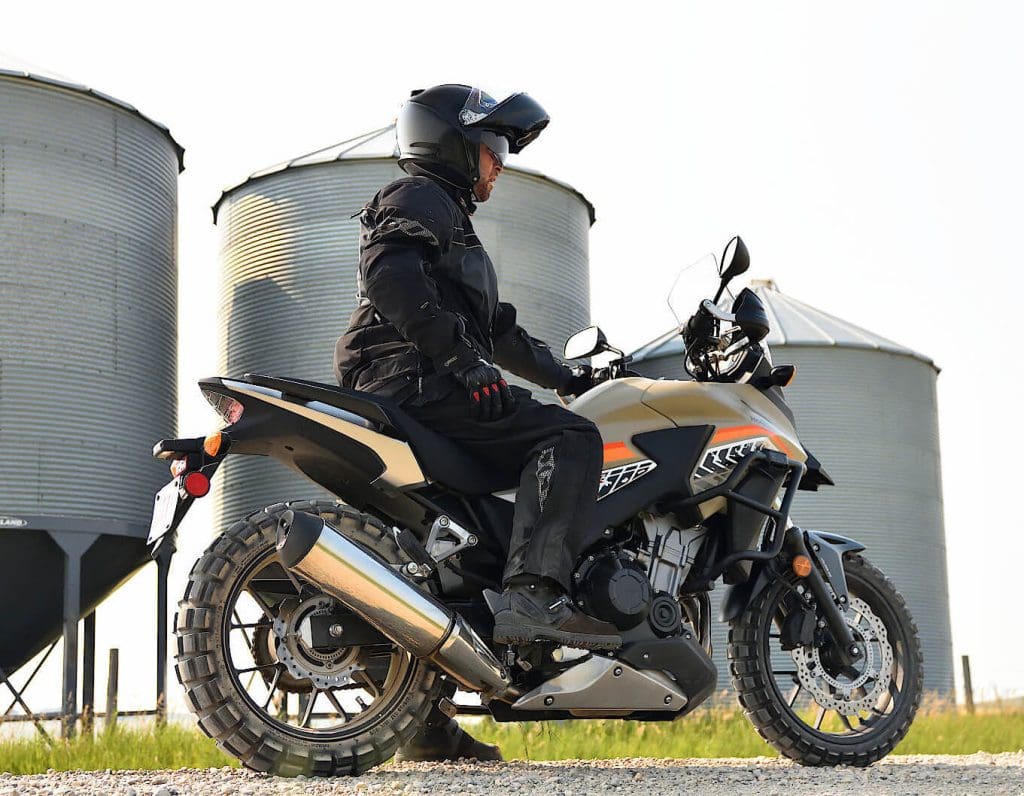 I start to feel a somewhat symbiotic connection to the suit after wearing it for 15 minutes. The pressure and support on my muscles make me feel better, faster and maybe even stronger. It seems to be telepathically sending me a clear message: "Go ride your motorcycle, Jim."
This must be how reporter Eddie Brock turned into the supervillain Venom.
I reviewed the new Rukka ROR jacket and pants not too long ago (review here) which is the perfect gear to wear over this base layer and armor. The ROR was designed specifically for wearing this type of aftermarket armor underneath. I think Motonation must have seen the part in the review where I mentioned not having any lower body armor of this kind to try out under the pants and suggested this review now.
Sport Tubes
These Sport Tubes can be worn with or without the base layer clothing and remind me of volleyball knee and elbow pads, only lighter. I can say they slide on much easier with the base layer in use.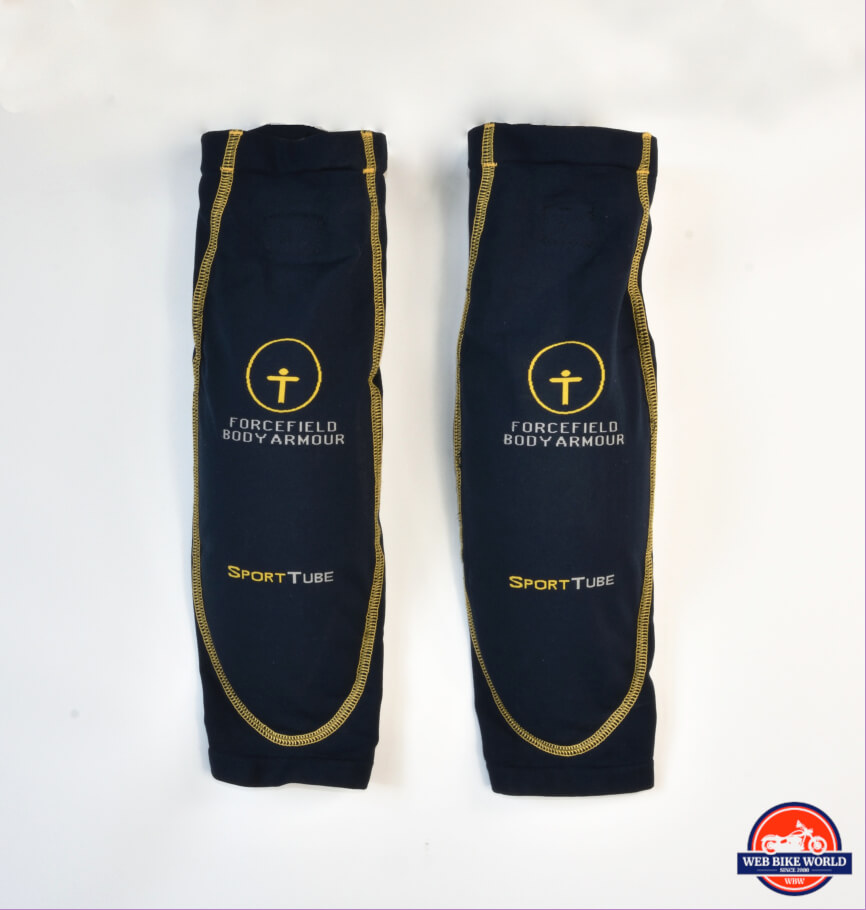 They're universal tubes so while not built specifically for elbows or knees they work in either place just as well. I was sent Small, Medium and Large sizes because I wasn't sure which would work best on me.
Picking A Size
In the end, I find the Small ones fit my elbows best and the Medium size on my knees. There's a small pocket or air gap around my joints with the armor in place to keep it from chafing when I move, reach or squat. It works well and once I put them on I can't even notice them because they're so lightweight and breathe perfectly.
I jump on the bike and head out to do some gravel road and light off-road riding for a change on my recently acquired Honda CB500X ABS.
On The Road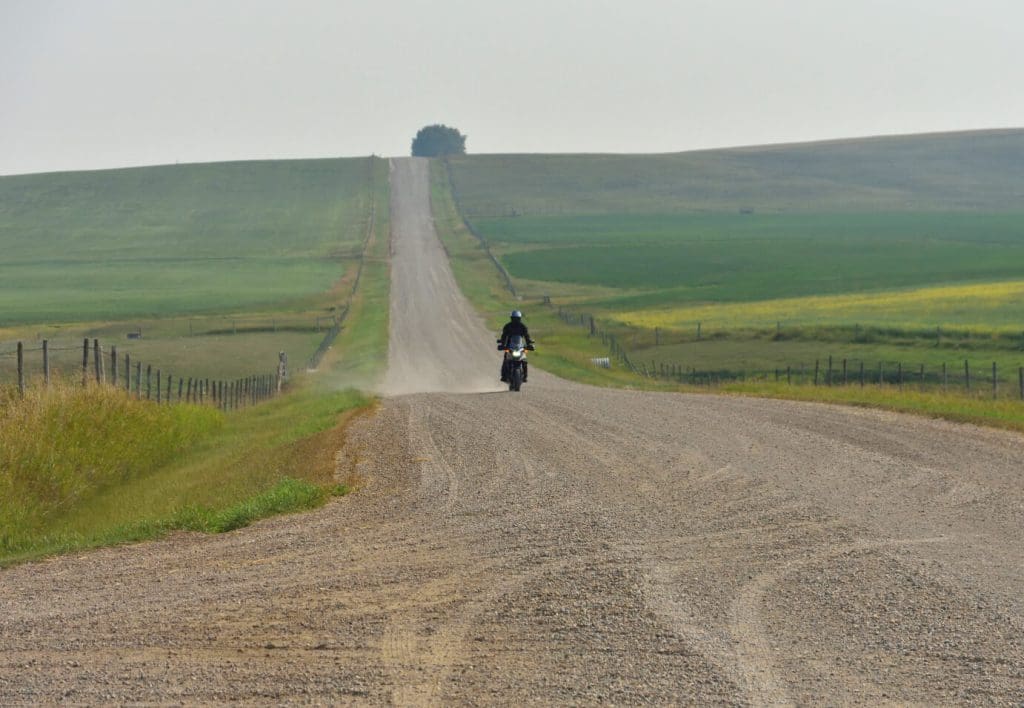 The next two hours are decidedly pleasant despite the fact I'm covered fully in GoreTex riding gear. I find as long as I keep moving I'm completely comfortable as far as temperature goes.
There were only a couple of times when I was off the bike I noticed a bead of sweat moving along my backbone, but it didn't last long or run far before the shirt absorbed it.
I'm VERY impressed!
Double Bagged?
I had to remove the Rukka D30 Armor from the arms of the ROR jacket for this test in order to be able to pull the jacket on while wearing the Sport Tubes on my elbows. Conversely, I left the D30 Armor in the pants and was still able to put the pants on easily with the Sport Tubes on my knees.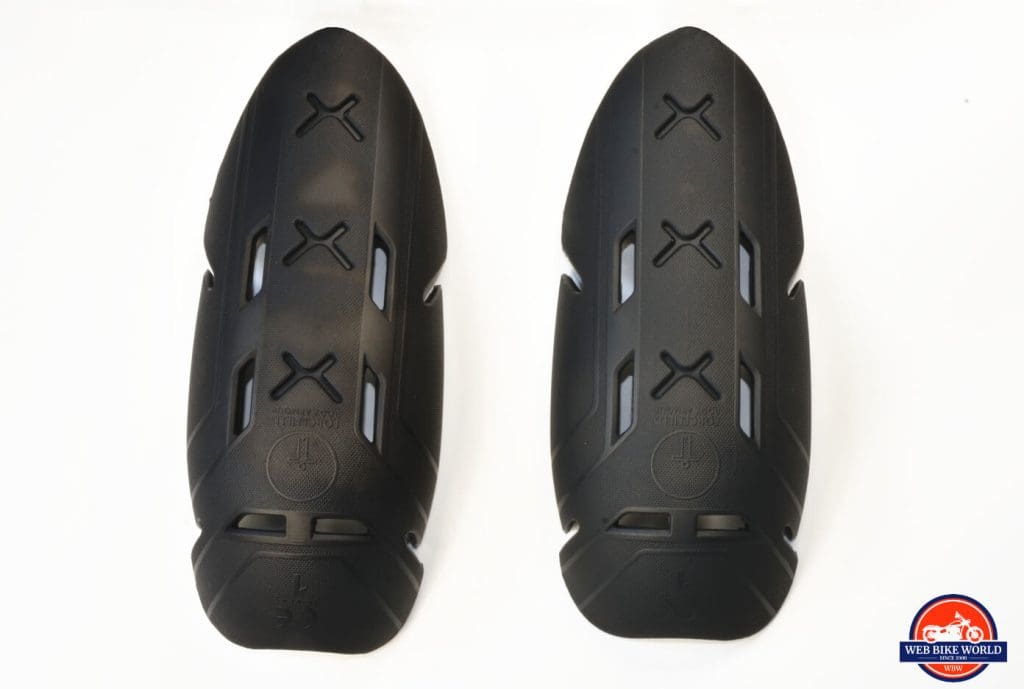 I wonder what armor rating a CE Level 1 Forcefield Sport Tube combined with CE Level 2 Rukka D30 Air shin pad amounts to? I can tell you my legs never felt more protected than at that moment.
The Fallout
When I got back from the ride and shed the Rukka gear I felt better than I did when I left. I swear the base layer and armor was giving me some sort of subtle massage while I was riding. The Forcefield website does mention this is a feature of the clothing by the way, so I'm not completely out to lunch.
Everything's Still Where It Belongs?
The Sport tubes hadn't moved out of position over my elbows or knees, but the stretchy material on top of my knees had settled downward closer to where the actual armor pad was housed inside it. No big deal, but noteworthy.
A Sweaty Mess?
The only spot on me that I really felt was sweat-saturated were two patches on either hip where the Rukka D30 Armor had been left in the ROR pants preventing evaporation of sweat. My wife noted that my back looked wet, but I just felt cool there and everywhere else thanks to the moisture wicking abilities of this gear.
When I changed out of the base layer and armor into my shorts and t-shirt I had the same sensation I get after having a swim where my skin feels cool and a little clammy believe it or not.
Buy Your Armor
webBikeWorld has worked closely with RevZilla over the years to provide our testers with products to review. In addition to being a great site to shop from, they're also a great partner.

The Unsweet Spot
So the magic cooling formula of this base layer is directly related to how much you're sweating as it turns out.
The more you sweat, the more the fabric wicks the moisture creating a cooling effect on the clothing through evaporation.
This became apparent when I rode in the same gear the next day when the temperature was only 72 degrees and I wasn't sweating while riding. I noticed the lack of sweating produced an "unsweet" spot where I was in limbo temperature wise.
I was just on the verge of being uncomfortably warm, but not quite. If I had stopped and done a bunch of pushups to trigger sweating I would have instantly cooled off.
Weird, eh?
Cooler Weather Testing
A few days later the weather changed radically and dropped to 51 degrees. A perfect opportunity to see the difference between hot and cooler riding so I pulled the gear back on and headed out again.
I was dressed exactly the same as before and felt more comfortable even at highway speed.
When I got back home I found the same positive results with the Sport Tubes staying put, but I did notice the base layer shirt wasn't fitting quite as tightly now around my collar area for some reason. Not to the point of causing any problem, but I wonder a bit whether it might be stretching and over time gets a looser fitting.
I'll have to wash the gear even though it doesn't smell funky at all even after three excursions wearing it and see whether it snaps back to how it was right out of the package. Who knows it might end up even tighter fitting after drying?
Final Verdict?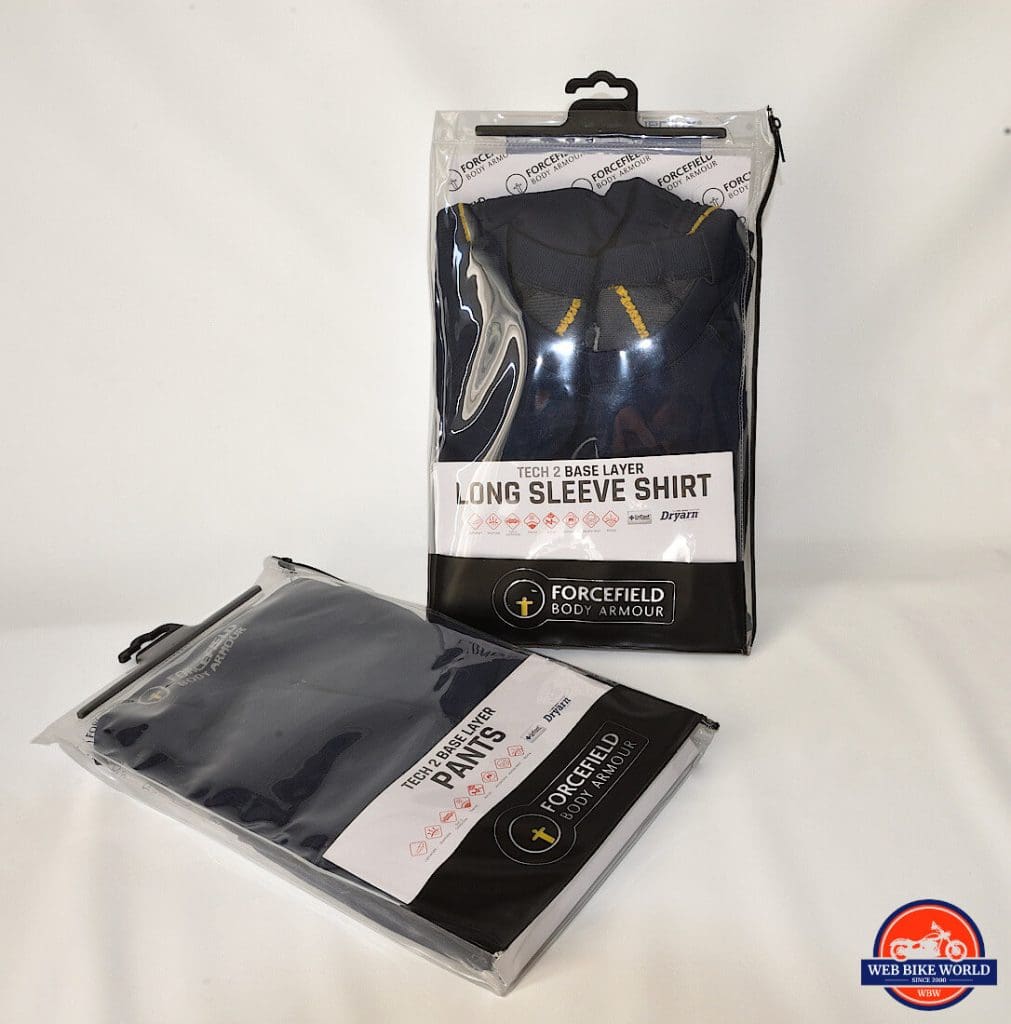 I've always wondered how Winter Olympic athletes could wear such tight-fitting suits made of a thin material on the ski hill or while bobsledding, but this testing of the Forcefield base layer clothing has cleared it up.
It works as advertised and the quality is plain to see. They say it takes twice as long to manufacture these shirts and pants than normal because of the intricate pattern and design needed to produce the standards they want from the gear.
Wearing the Sport Tubes on my knees is a huge win for short people like me. I can't find pants that keep the knee armor in place all the time, but the Sport Tubes never budge, don't chafe, and don't make me sweat or feel hot. I have high-quality Rukka armor in my ROR pants right now, but I question whether in a crash it would be where I need it to be sometimes because it can move around.
Made in Britain
I like the fact that this gear is made in Britain. Not that I really have anything against products made in Asia, but I do know there aren't the same standards of labor and safety in some factories over there. That's definitely not an issue in the UK and gives more peace of mind.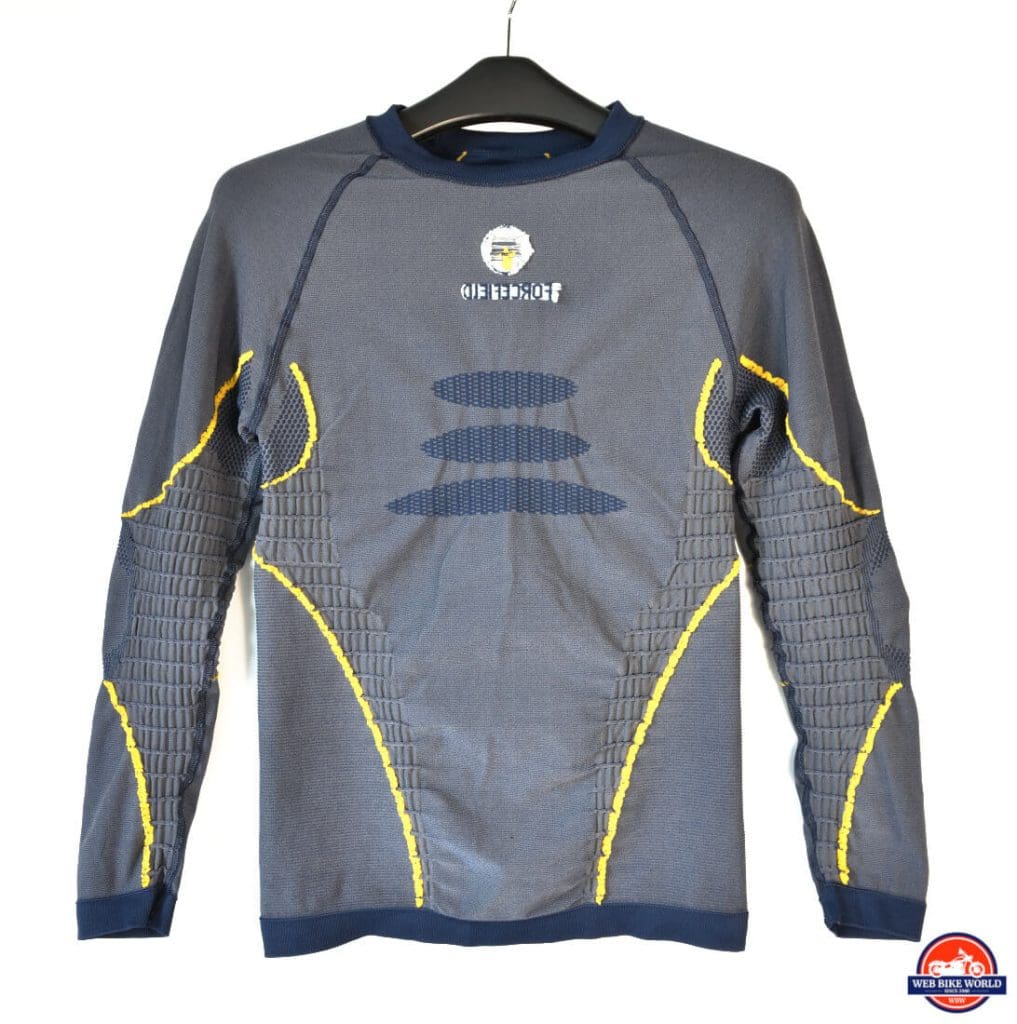 Update: I turned the base layer shirt inside out and noticed printing along the bottom of it proclaiming it to be made in Portugal! That's contrary to the Forcefield website which says their gear is made in Britain. Perhaps the armor is made in Britain?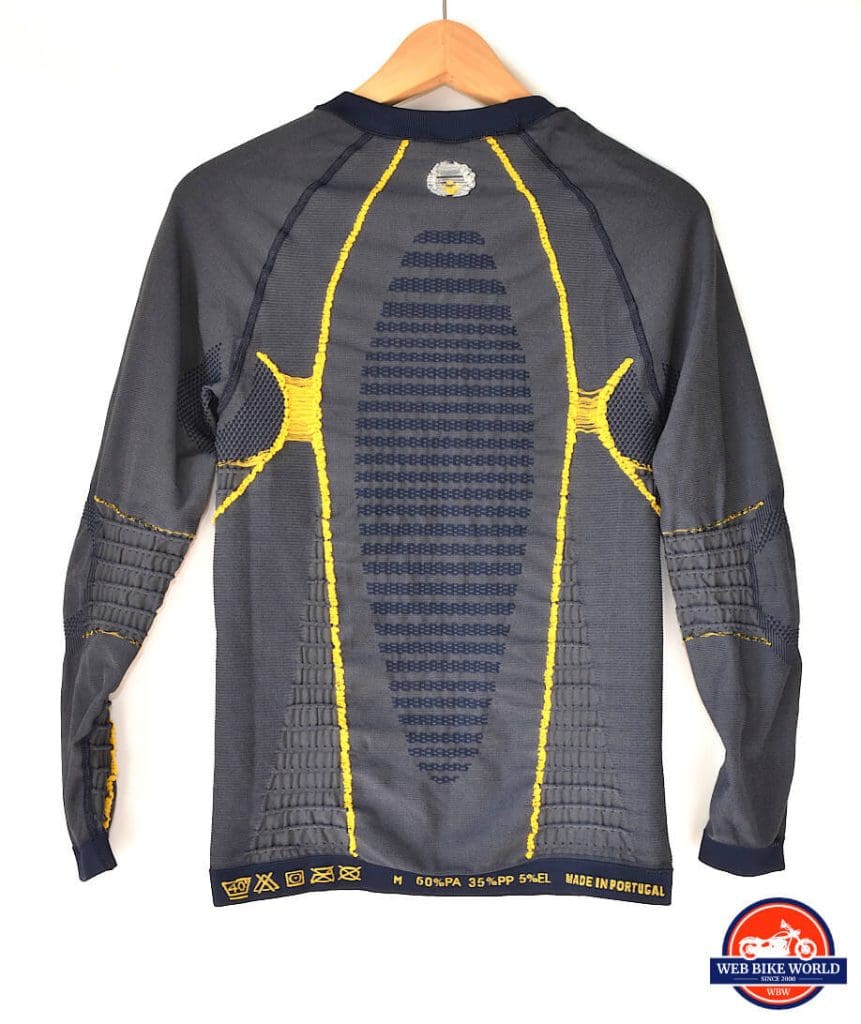 Cha-Ching Factor
The price of this gear is significant at $99 for the shirt, $69 for the pants and $69 x 2 (one pack of two tubes for elbows and one pack of two for knees) for the Sport Tubes.
That's a whopping $306 of base layer and armor, without any shoulder or back armor factored in yet. Those kinds of numbers will make anyone pause and I suppose that's the only reason I haven't give this gear a higher rating.
It lives up to the hype without a doubt and I like everything about it except the price, but I wouldn't hesitate to quickly say it's worth the money if you want to be more comfortable and better protected while riding.
Pros
Keeps you dry, but also cool or warm
Excellent fit and finish with obvious quality craftsmanship
Base layer fits tightly, but comfortably
Level 1 or 2 armour to choose from
Made in Britain (or Portugal?)
Can double as a Halloween superhero costume or sports protective padding (snowboarding, Skiing and mountain biking for example)
Cons
Expensive
People may expect you to start fighting crime when worn in public
Specs
Manufacturer: Forcefield Body Armour
Price (When Tested): $99 and $69, then $69 x 4
Made In: Britain/Portugal
Alternative models & colors: CE Level 2 armor option
Sizes: XS-XXL base layer and S to L Sport Tubes
Review Date: August 9, 2018
Buy Your Armor
webBikeWorld has worked closely with RevZilla over the years to provide our testers with products to review. In addition to being a great site to shop from, they're also a great partner.

Forcefield Armour and Base Layer Image Gallery