You could win a Harley-Davidson Roadster in a raffle as part of the fifth annual Hogs For The Homeless  footy legends tour, thanks to Harley-Davidson Australia and New Zealand.
Twenty legends of football will set off on the charity motorcycle ride kicks tomorrow, Friday February 17, from Frasers Motorcycles in Sydney at 6.30am.
Among the legends are: Harley ambassador Nathan Hindmarsh, Brad Fittler, Steve Menzies, Danny Buderus, Josh Perry, Steve Roach, Paul Sironen, Tim Brasher, Kerry Hemsley and Ian Schubert
They will ride Harleys supplied by the company across 4000km of NSW in 11 days, stopping
at 14 towns including Bathurst, Orange, Dubbo and Walgett. 
The tour will raise awareness and funds for Father Chris Riley's Youth Off The Streets youth charity. 
Since its inception in 2013, Hogs For The Homeless has engaged with local communities across NSW to promote and raise awareness of youth homelessness throughout Australia. 
This year HD Australia has donated the Roadster valued at $19,495 ride away as first prize in the Hogs For The Homeless raffle and provided Harleys for the legends to ride.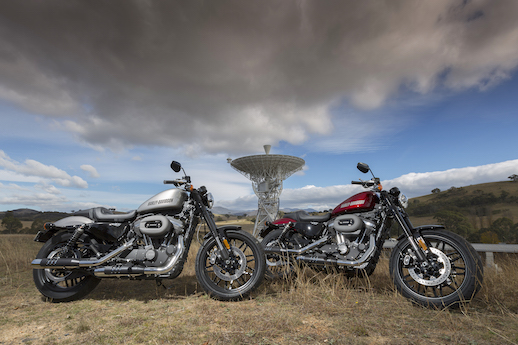 Along the way, the Origin legends will set up Rugby League clinics, attend local Rugby League tournaments including three all-girl nines tournaments, and give away 3000 footballs to girls and boys.
The team has also committed to help the town of Walgett re-turf an entire Rugby League pitch, with almost $150,000 in materials and labour being donated.
To date, Hogs For The Homeless has raised more than $450,000 for Youth Off The Streets, the charity supporting young people who are homeless, drug dependent and recovering from abuse, says HD Australia marketing director Adam Wright.
"Working alongside some of the biggest names in Rugby League, we have recognised what can be achieved by coming together, and the impact that we have already received over the past five years," he says.