Jetpack Aviation is the latest company to announce plans for flying motorcycles, although so far they have only provided artwork and an animated video.
Despite the absence of a working prototype, they are taking pre-orders of US$10,000 (about $A14,000) for their 240km/h self-stabilising, jet turbine-powered flying motorcycles.
It's called the Speeder and they claim the 105kg machine will climb to 15,000 feet but only stay aloft for 20 minutes.
It doesn't sound like the sort of thing that would get riders off their ground-based motorbikes. But it may only be a matter of time before we're all flying!
The first models will be available for civilian use, followed by a military version. There is no word on how much one of these supposed flying motorcycles will cost.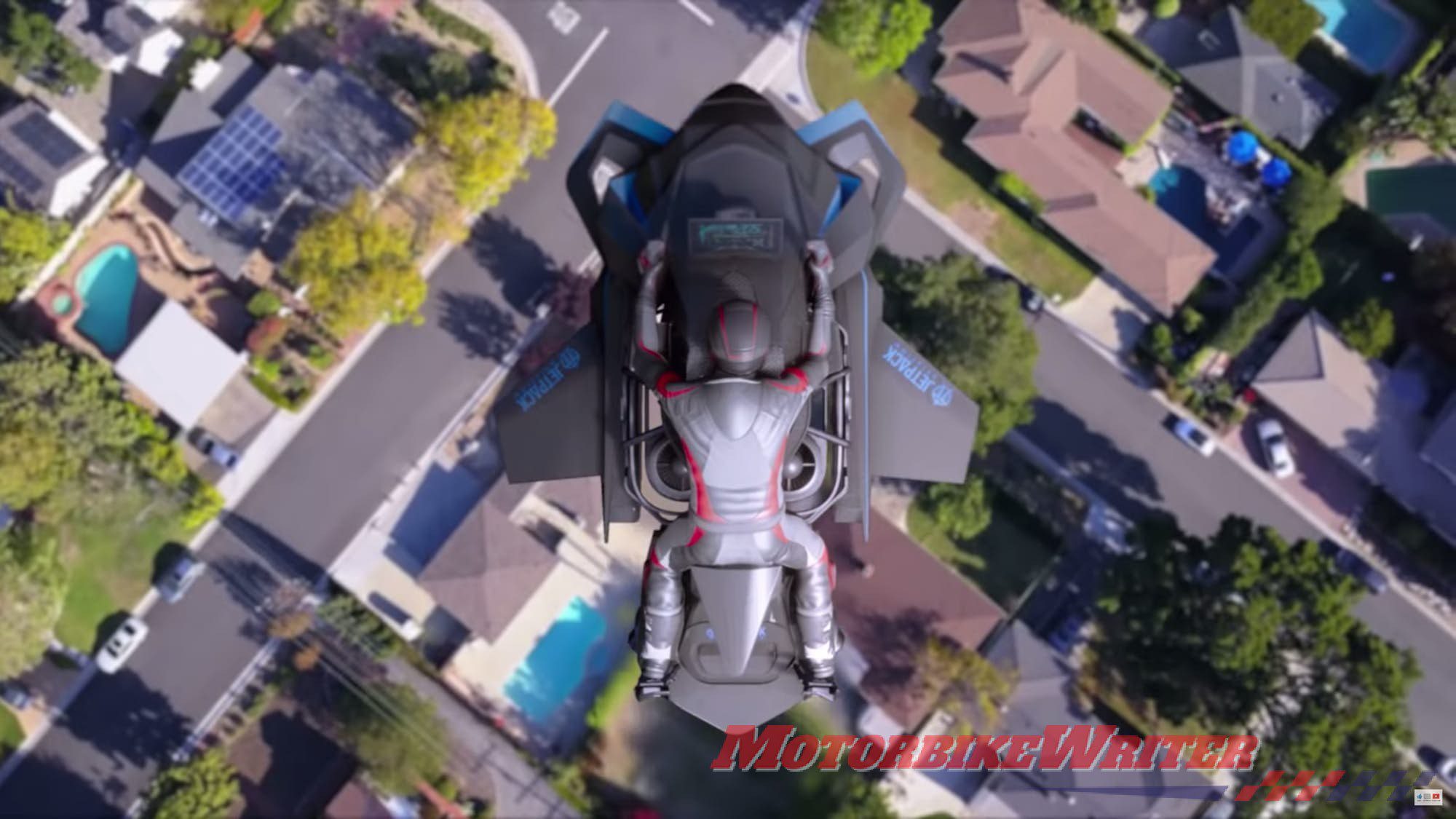 Pigs might fly
It's not the first flying motorcycle project.
Dubai police are training to use drone motorcycles to patrol city streets and the Russian Hoversurf Scorpion hover bikes are selling for $US150,000 (about $A212,500).
Neither of these will also ride on the road.
French company Lazareth last month unveiled their jet-powered motorcycle that is claimed to ride on the road and fly.
However, it embarrassingly failed to take off at the launch party.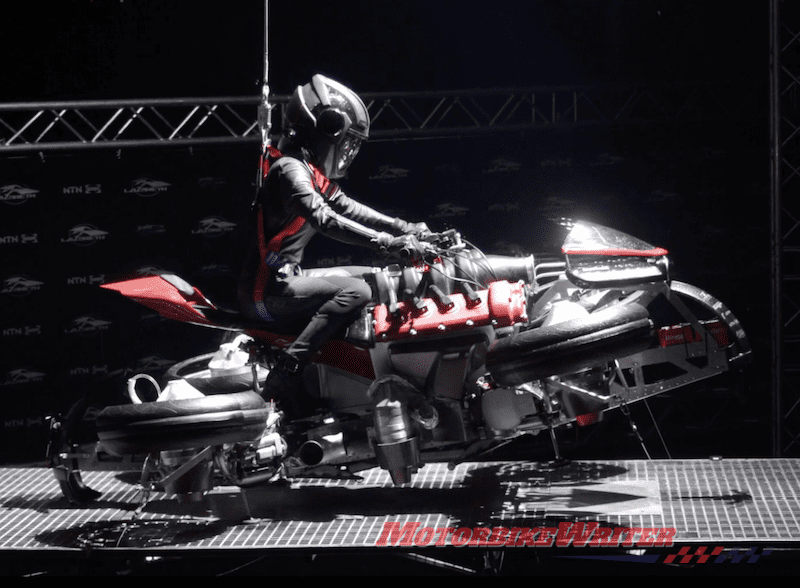 French motorcycle designer Ludovic Lazareth converted his LM496 Maserati V8-powered four-wheel leaning motorcycle into a potential flying version with jet turbines in the wheels.
There is no word yet on when they will actually get the project off the ground.
Speeder flying motorcycles
The Speeder doesn't ride on the road, only flies thanks to four JB-series jetpacks with a combined maximum thrust of almost 1000Nm.
It runs on kerosene, JetA or diesel and features hand controls, a 12-inch touch screen for navigation and a built-in two-way aviation radio system for air-to-air and air-to-ground communications.