An app that notes potholes and other road dangers to alert other riders and the local authorities could be extended from UK cyclists to motorcycle riders around the world.
Many riders complain to their mates about potholes, "tar snakes", lateral cracks, bumps and other poor road maintenance, but few do much about alerting councils and state authorities to the problem.
Click here to find out how bad roads are under the spotlight in Australia. 
However, a special handlebar-mounted controller and light called the "Flare" and an associated app could make it easy for riders to alert authorities and other riders to dangers. 
It is currently only intended for UK cyclists, but it could be extended to motorcyclists around the world.
How Flare light works
The Flare light allows riders to note dangers or "Flares" as they ride over them at the press of a button. Or three buttons as this video explains.
The "Flares" are sent to a smartphone app via Bluetooth which applies exact GPS co-ordinates.
At the end of the ride, the user confirms the danger spots and downloads them to the Flare website where they are shown on a map shared with other riders and local authorities.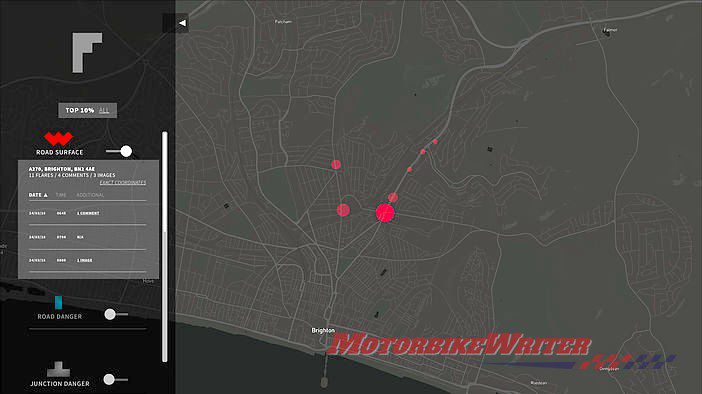 Councils are not bound to follow the alerts and fix the dangers, but they would ignore publicly gazetted road dangers at their expensive litigation peril!
Motorcycle version?
So far, Flare creator Jake Thompson, a 24-year-old product design student at the University of Sussex, has only developed the Flare light for bicycles and adapted the app and website for the UK.
We contacted him and we asked if he had considered a specific adaption for motorcycles and to extend the app to other countries.
"I haven't considered a specific adaption to motorcycles, however interest has been expressed for a car and pedestrian model so it is something I will be looking at," he says. 
Jake contacted UK councils via phone, email and personally while developing his Flare light and associated app and website to identify their barriers to building quality infrastructure. 
"At every stage during designing Flare I got back in touch with those who were happy to share feedback with me in order to ratify my design choices," he says.
"It has been designed in the context of the UK as it stands. Certainly, adoption in other countries would be outstanding.
"I would look at the specific scenarios that each country faces before introduction elsewhere."
Funding required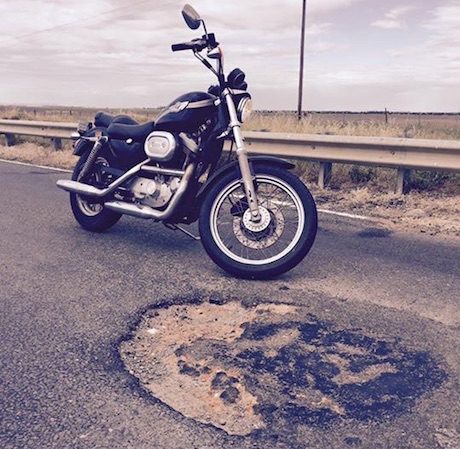 Jake is chasing investors to develop his Flare flight to the production stage.
Funding would also help develop motorcycle, car and pedestrian versions and extend to other countries.
"I am seeking advice from specialists at Sussex University to plan the development, funding and launch," he says.
"Currently I couldn't put a figure on it (budget target), nor could I identify the type of funding."
Jake's Flare headlight is water-resistant and puts out 300 lumens for 2.5 hours per charge in Full Beam mode and longer in Half Beam and Flash modes.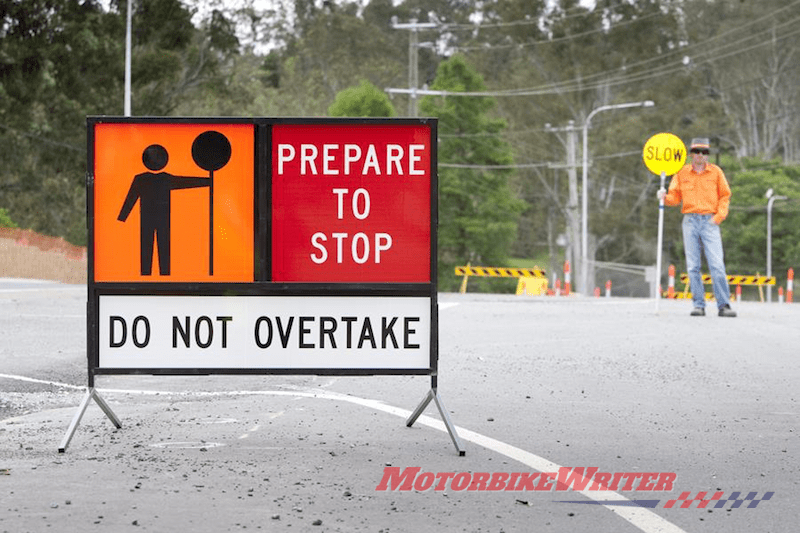 A motorcycle version would not require a headlight, just a controller with one of more buttons.
Currently, many riders lodge vague descriptions of road hazards on social media sites, but few give precise GPS locations nor contact local authorities, although smart councils should monitor these social media sites.
A Flare product for motorcyclists could help riders gain better maintained roads and provide councils with more exact details of road problems before they have fatal consequences.
Click here to check out the Independent Riders' Group Bad Roads Rally. It is designed to alert the Victorian Government to the poor condition of the state's roads.