By Anthony Joseph*
Motorcycles are iconic and versatile vehicles that are loved all over the world. To some, motorcycles equal recreation and fun, others utilise these vehicles for sport and competition. Some countries have even adopted motorcycles as their primary form of transportation in many cities and consider them essential to daily life. It's fascinating to see how motorcycle culture has expanded around the world, with many areas developing a style that is completely unique and their own.
Holding a valid and legal license is one of the main reasons for the failure or the fame of any betting site. For this reason, the Silentbet has organized a detailed review that shows the best online gaming websites in different countries throughout the world. This website also provides interesting facts about regulatory commissions as well as information about tax matters related to your wins.
Here are five countries that are known for their love for different types of motorcycles.  
Slovakia
Slovakia is a country famous for its beautiful backroads and countryside. This terrain is perfect for motocross riders and races. This European country has many young riders that aspire to be a motocross champion. There is a deep rooted culture here for the sport, and many racing leagues that provide a place for these young riders to prove themselves before continuing on to international tournaments. With so much beautiful wilderness that makes up the country, from mountains to forest passes, what better way to experience the country than on a powerful off-roading machine like a dirt bike? 
Italy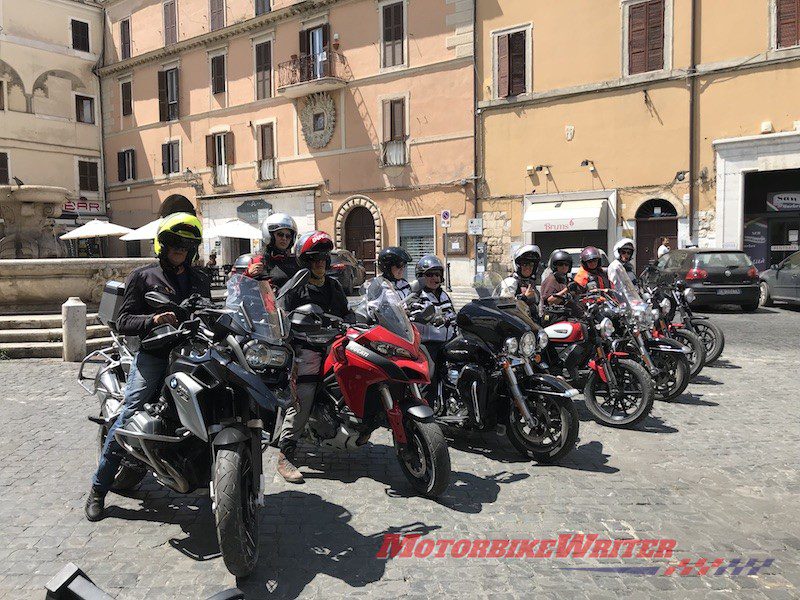 It should come as no surprise that Italy has a love affair with two wheeled machines. The European country has a long history with motorcycles and scooters, with cities like Rome being famous for the prevalence of scooters there. The compact and agile machines are a favourite for cruising around the narrow and winding streets. Scooter rentals are also very popular among tourists, and there is even a green initiative, with electric scooters growing in use every year.  
Italy is also well respected for several major motorcycle brands that it has brought to the world. Ducati is a world famous luxury motorcycle manufacturer that was started here. With Italy being revered for their expensive and ultra-high performance vehicles like Lamborghini and Ferrari, of course there had to be a motorcycle equivalent, and this is just what Ducati is. The brand is headquartered in Borgo Panigale, Italy, and consistently makes some of the most beautiful and sought after motorcycles in the world. 
Of course, while Ducati is well respected outside of Italy, no motorcycle brand is more famous in  Italy than Vespa. The brand is owned by the vehicle manufacturer Piaggio, and has been creating these iconic scooters for over 75 years. These compact and sporty vehicles are well known for their rock solid construction, and are often attributed with being the first mass produced vehicle in Italy, meaning they are not only favoured for their performance and aesthetics, but were also incredibly important for the everyman. 
Japan
Some of the biggest two-wheeled vehicle brands in the world were born and raised in Japan, a country known for its groundbreaking manufacturing and designs across many different industries. All over Asia and indeed the world, brands like Honda, Suzuki, and Kawasaki are well known and respected. Japan is credited with creating some of the first truly high-performance motorcycles, a tradition that is carried on with motorcycles like the Suzuki Hayabusa that upon release in 1999 was considered the world's fastest production motorcycle, with a top speed of 300-315kmh.
Japan is a country that loves racing and vehicles that are both agile and fast, and this is reflected in the manufacturing of the top motorcycle brands here. Aside from these sporty motorcycles, they also have popular lines of scooters, cafe racers, dirt bikes, and quads, making up an impressive lineup of machines that can suit any need.  
USA
The United States may possibly have the biggest population of motorcycle enthusiasts and recreational riders in the world. Here, the love affair with these powerful machines goes back to popular media that set the trend early in the 1950s. In a time before the internet and hundreds of television channels, film used to be immensely important and left a lasting impression on popular culture. Films like The Wild One starring the exceptional Marlon Brando brought a glamorised tale of motorcycle culture that influenced generations of new riders. Indeed, motorcycle culture is intertwined with the history of the United States, with some of the first motorcycle clubs being made up of soldiers that had come home from WW2 with an interest in pursuing their newfound love for these two wheeled beasts at home. 
When it comes to powerful motorcycles of the chopper variety, most of the styles, manufacturing and trends are attributed to the United States. Some of the most iconic chopper brands of all time were built in the USA, like Indian Motorcycles, Boss Hoss, and of course the Ubiquitous Harley-Davidson. 
Vietnam 
With millions of these small motorcycles dubbed "motorbikes" in the country, Vietnam has been bestowed the title of "motorbike capital of the world." Visitors to this southeast Asian country are often taken back by the sheer volume of these vehicles and the seemingly chaotic nature of the roads in major cities like Hanoi and Ho Chi Minh City. Here, motorbikes are absolutely essential to daily life, with the entire infrastructure of Vietnam being built around these vehicles. City streets and highways were specifically constructed with these vehicles in mind, meaning they are normally narrow enough to allow just a few motorbikes or one big truck through at a time.
Many of the picturesque mountain passes that are essential to life for farmers and country folk are only wide enough to allow a single motorbike through. Historically, Vietnam has been completely dependent on motorbikes, and the influence of this can be seen in everything from paintings to popular film and the result is a society that is completely unique and independent from any other Asian culture.
*About the author: Anthony is a writer who enjoys riding motorcycles and motorbikes through foreign countries. When he's not on the road, he spends his time researching emerging technology and the financial sector. Originally from the US, he has lived in several different places around the world and continues to travel.