First Aid for Motorcyclists founders Tracy Hughes and Roger Fance are leaving the business and looking for someone willing to pick up the reins.
Roger says Tracy has unfortunately developed a "serious health issue" this year and undergone extensive treatment.
"This will continue into 2018 and so we have made the difficult decision to put the business up for sale since running the national business as well as managing and delivering training in NSW/ACT is taking our focus away from ensuring that Tracy makes a good recovery," he says.
Tracy and Roger have been delivering their Motorcycle Accident Management course around the country for the past four years.
The course was developed in response to learnings from a number of motorcycle accidents that Tracy and Roger experienced, either as a casualty or as a first aider.
Need for specialised first aid course
"A standard first-aid course doesn't cover everything a rider faces at an accident scene," Roger says.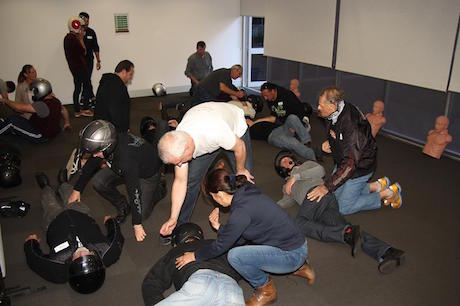 "We wanted to develop a course that is accessible and affordable to all riders and provides the key steps and information necessary not only from the perspective of managing severe injuries until the ambulance arrives but also how to safely and effectively manage an accident scene, understand legal rights and obligations and practices to prevent accidents occurring in the first place. The course is very interactive with lots of demos, videos, hands-on practice and scenario discussions"
After delivering the course in Sydney for about 18 months, organisations such as motorcycle councils, rider associations and large clubs urged Tracy and Roger to run sessions in their areas. So they took the program on the road for two years, delivering the course in every mainland state and territory, all mainland capital cities and many regional centres.
3000 riders trained
Tracy says they provided training to about 3000 riders who are "now out there and know what to do should the worst happen to a fellow rider".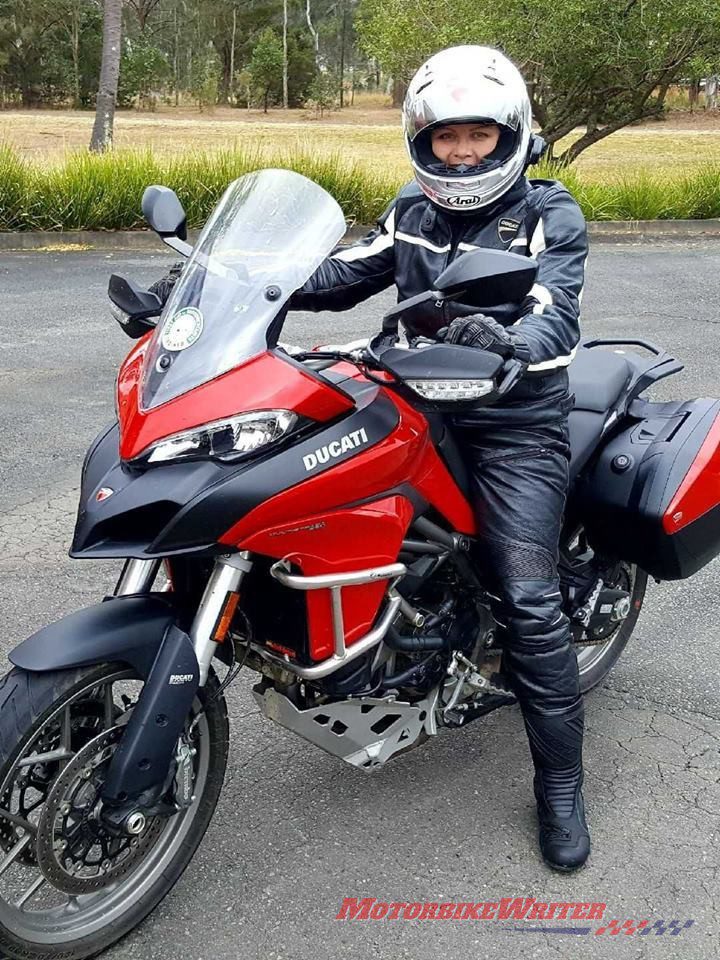 "We received fantastic feedback about the quality of the course including from doctors, nurses, paramedics, emergency service workers and other first aid instructors" Tracy says.
"Along the way, we met several other passionate individuals who wanted to be part of the First Aid for Motorcyclists' story and as a result we now have Instructors based in Queensland, South Australia, Victoria and even Pennsylvania, USA."
The success of this community-based training program was helped by the support of national and state-based motorcycle councils and rider associations, large clubs such as Ulysses Club or HOG chapters, various rider skills organisations, local NSW Councils and NSW Roads and Maritime Services which provided venues and subsidised ticket prices for students.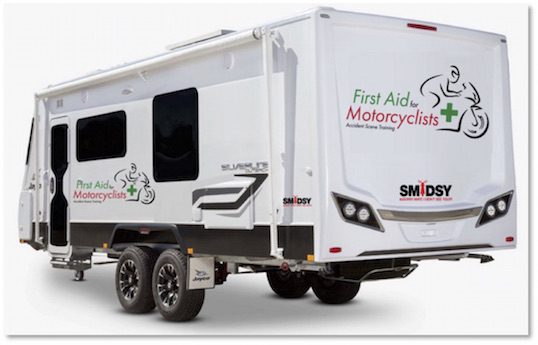 Several courses were delivered for Defence on their bases and for Australia Post motorbike posties. Maurice Blackburn Lawyers also got on board with financial assistance and specialist lawyers at the courses to provide information about the parameters and timeframes for making personal injury claims.
Scope for the future
"I think there is plenty of scope to expand the footprint of this training in Australia as well as to expand overseas to New Zealand, the USA and UK" says Roger.
"The proven franchise model is in place and works, it's now just a question of finding the right individuals to take it up".
If you are interested in taking over the master franchise which includes the brand, social media assets, websites, backend systems, customer and supplier databases, processes, instructor network and intellectual property including course materials, please email Roger for a prospectus at roger@firstaidformotorcyclists.com.au or call on 0427 464 266.