(Sponsored post for our North American readers)
Buying a motorbike is an investment, so you want to get the best motorcycle for you!
"On a dark desert highway, cool wind in my hair…" The Eagles knew what they were talking about.
Motorcycles are a symbol of freedom, of masculinity, and of dreams coming true.
The US Motorcycle Industry Council (or MIC) says that households owning motorcycles rose from 6.94% in 2014 to a record of 8.02% in 2018, which is an increase of more than 1.5 million homes.
Buying a motorbike is an investment, so you want to get the best motorcycle for you! Keep reading to see how!
Your First Step to Being a Motorcycle Owner
Before you can think about which motorcycle you'll soon be straddling, riding down the highway with the wind in your hair, you need to focus on a few other important things.
You need to learn how to ride. Now assuming you're not a seasoned rider, this may sound obvious but it's true. Consider taking a few lessons if you've never truly been behind the handlebars of the beast.
Second, do some homework on your safety gear. Consider taking a motorcycle safety course. And then prioritize buying the right gear. You'll need:
Helmet
Motorcycle jacket
Gloves
Goggles
Pants or chaps
Boots
Safety Vest
Depending on the type of motorcycle you purchase, you might also want to add elbow and knee guards, a chest armor plate and a few other odds and ends. Your motorcycle salesman will be able to help you with additional pieces of safety gear should you need them.
Narrow Down Your List
You're ready now to tackle the overwhelming task of finding a motorcycle that both fits your needs and that you will treasure for years to come. Choosing a type of motorcycle will mean the difference in speed, power, weight and your ability to ride that model.
There are various types of motorcycles in the market, these can be narrowed down and briefly described as follows:
Cruisers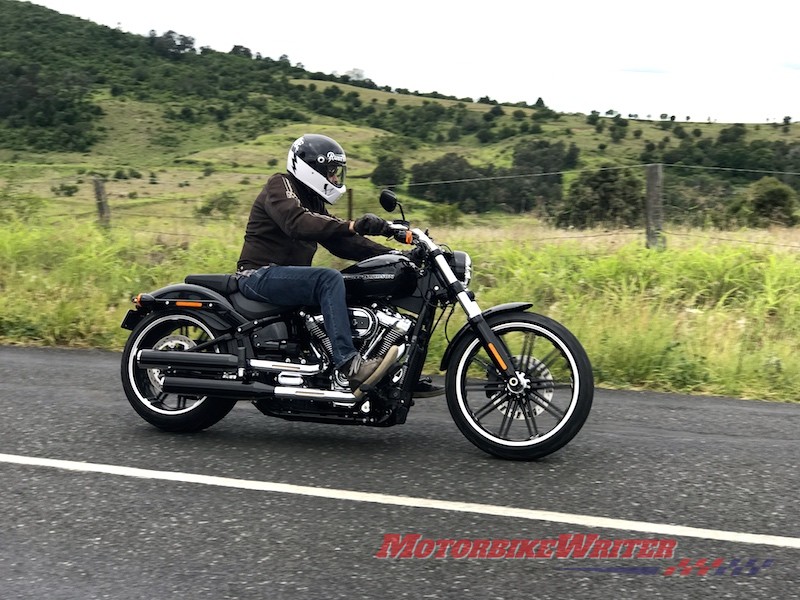 Cruisers are built for comfort. They're the motorcycles you most often see where riders look stretched out and relaxed while they 'cruise' past you on the highway.
Cruisers are generally lower to the ground, making it easier for new riders to handle.
Sport Models 
Sport bikes are built almost purely for one purpose: speed. They're made to go fast and they're made to handle the road well.
They tend to be higher off the ground.
Standard Bikes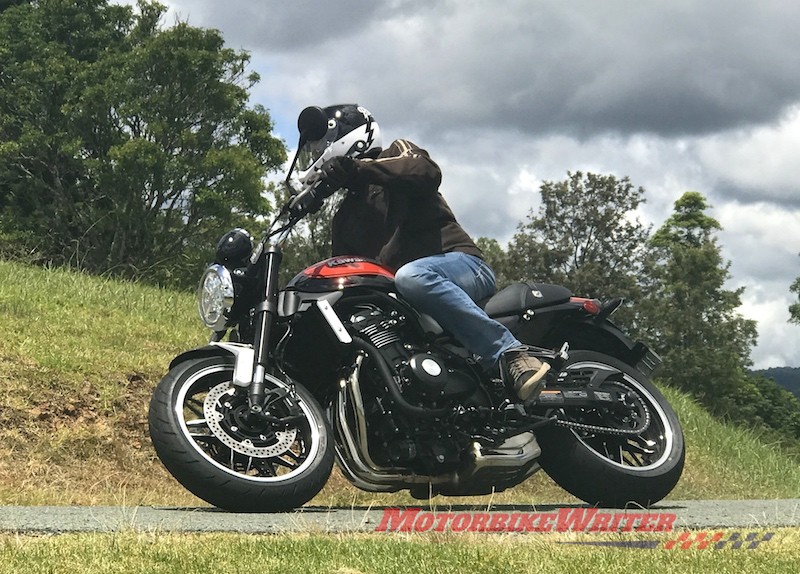 These are bikes that are created as replicas of what motorcycles were before they got all fancy and modernized. They're commonly referred to as 'naked'.
They offer comfortable positions for the rider.
Adventure Bikes 
Adventure motorcycles are made for longer trips and are generally bigger and higher off the ground than other types of motorcycles. They're built with off-road and on-road capabilities.
You Have to Shop Around
Looking at motorcycle catalogs, directories and images can have you sitting on the internet for days on end. The colors, types, models, engine sizes, capabilities can be sincerely overwhelming.
The best motorcycle shopping tip: you have to sit on it.
Yes.
Motorcycle seat heights differ drastically from brand to brand and make to model.
You may overestimate the reach of your legs, or how high you would be able to stand while still holding a motorcycle up right when you need to stop at a red light or park your bike.
Sit on them, feel them out, you should have a good idea of what you're comfortable with by the end of it.
Best Motorcycle
Each type of motorcycle has the best in its categories.
The best beginner motorcycle you can get is one you're not afraid to drop, as a beginner you're likely to do so. Consider a used bike as your first beginner motorcycle. Browse the dealerships for the best deal, such as this Ford dealership.
The best touring motorcycle would obviously be for a more seasoned, experienced rider. This type of rider will most likely already have a brand preference and know their limitations. If a touring motorcycle is what you're after, there are also great used options out there.
The Ultimate Motorcycle Shopping Tips
Set a Budget
No matter whether you're searching for a vehicle or a motorcycle, having a budget is paramount. A salesman will generally sell to his customer what he thinks his customer wants at whatever price.
Give yourself a maximum budget. Include your safety gear and monthly insurance costs in this, you don't want to get caught by surprise with unplanned costs.
Dealers Mean Peace of Mind
First-time buyers should definitely consider dealership purchases. Especially since you can possibly include a warranty package with the purchase of your motorcycle, which you won't have through private purchase.
They will facilitate paperwork, applications and the entire sales process for you.
Ask Questions
Find out about all the usual things that add to the running cost of a motorcycle.
Ask what the fuel economy is on the model that you have your eye on. Ask what a tire might cost if it needs replacing. Ask about service costs.
Make sure you're informed on the upkeep of the motorcycle.
A Confident Purchase 
Take your time to make a confident purchase. Don't be rushed, don't make a hasty decision to simply get your hands on the motorcycle you think is right for you. Especially without having looked into all your options.
If you take your time, do your homework and shop confidently, you'll make a decision you'll more likely be happier with for a long, long time.
As Easy As Riding a Bike … Or Buying One
If you've spent time researching, read the tips, made a list and saved some images. You're halfway there.
Now, you need to go out and sit on a few seats, stretch out your legs and see how it feels. If you've found a motorcycle you like, see if you can find more information on it here.
Buying a motorcycle is mostly about being informed, but it can also be "love at first sit down".