We have good reason to believe that Yamaha's working on a refreshed R1 for 2023 – and given that Yammie's already reworked a good deal of their range, we're not that surprised to see the iconic R1 next in line. 
Sources via Top Speed (and originally Motorcycle.com) show a screenshot of a registration for a bike labelled as 'new model 2023,' with a 'YZF1000W' code attached to add intrigue.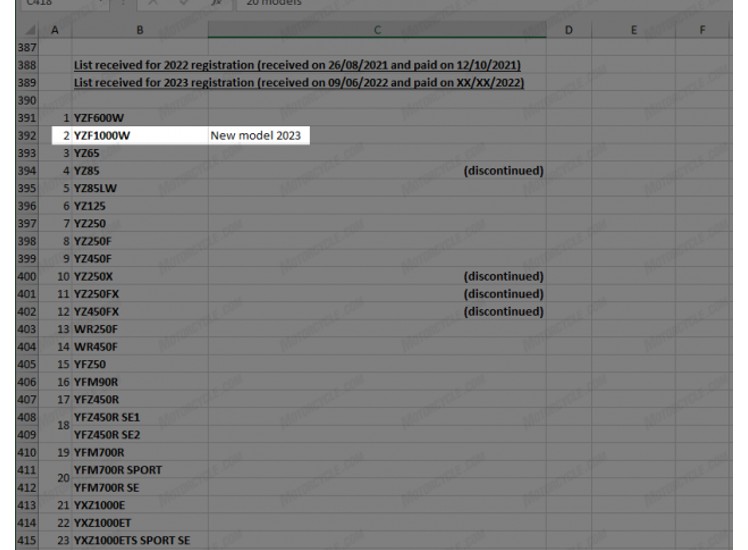 So what do these codes mean?
"The YZF1000 is Yamaha's in-house name for the YZF-R1, whereas the W suffix is the company's terminology for track-only models (the name for the R6 Race is YZF600W), meaning the YZF1000W is a new-for-2023 race-only R1," explains Top Speed.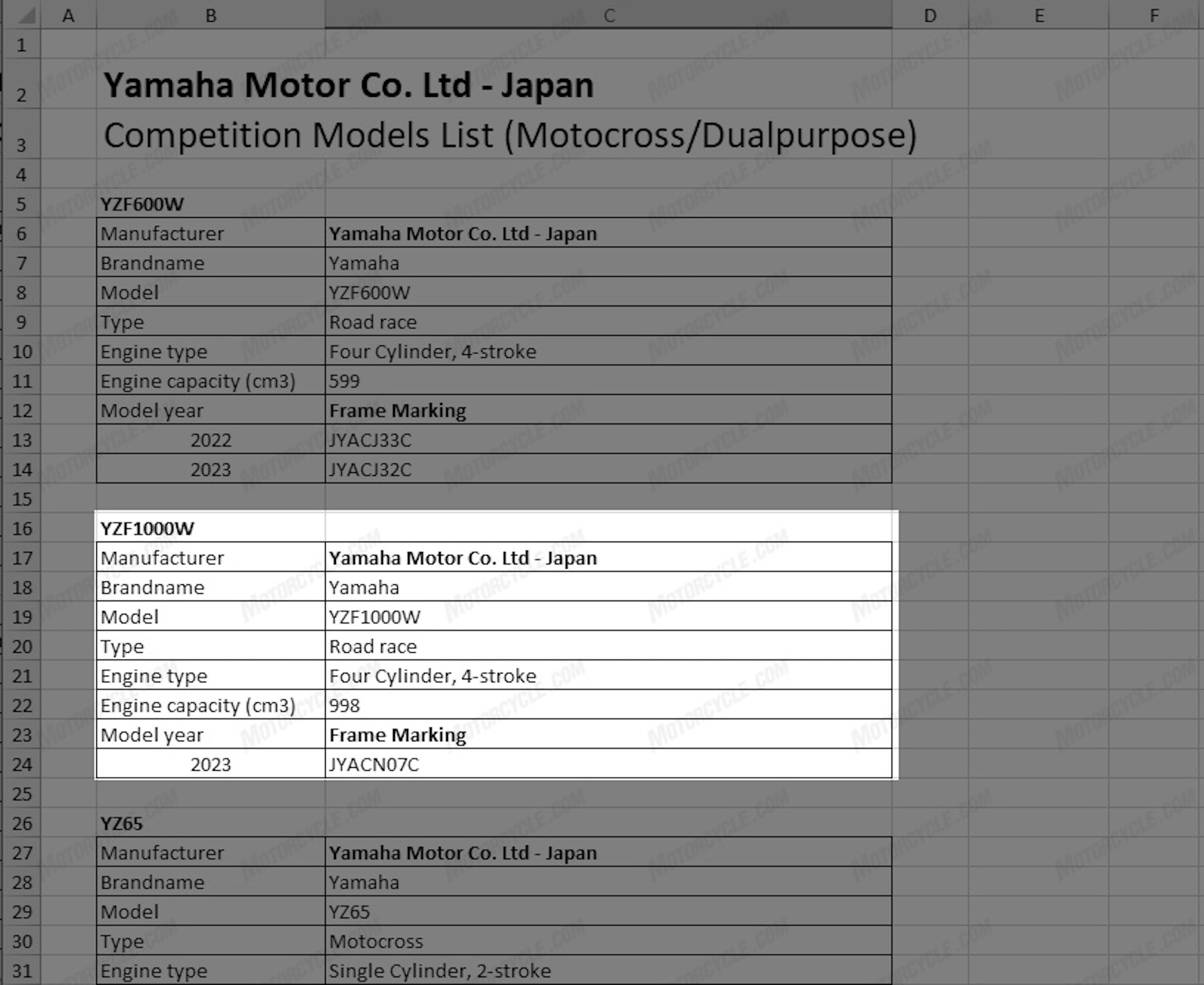 For engines, we see in another screenshot from Motorcycle.com that the mystery beastie is confirmed to have the same 998cc four-cylinder as our present-day hooner…though keep an open mind here, because there IS still potential for a few extra ponies to be stuffed in the ol' heart before they raise the curtain on the final product.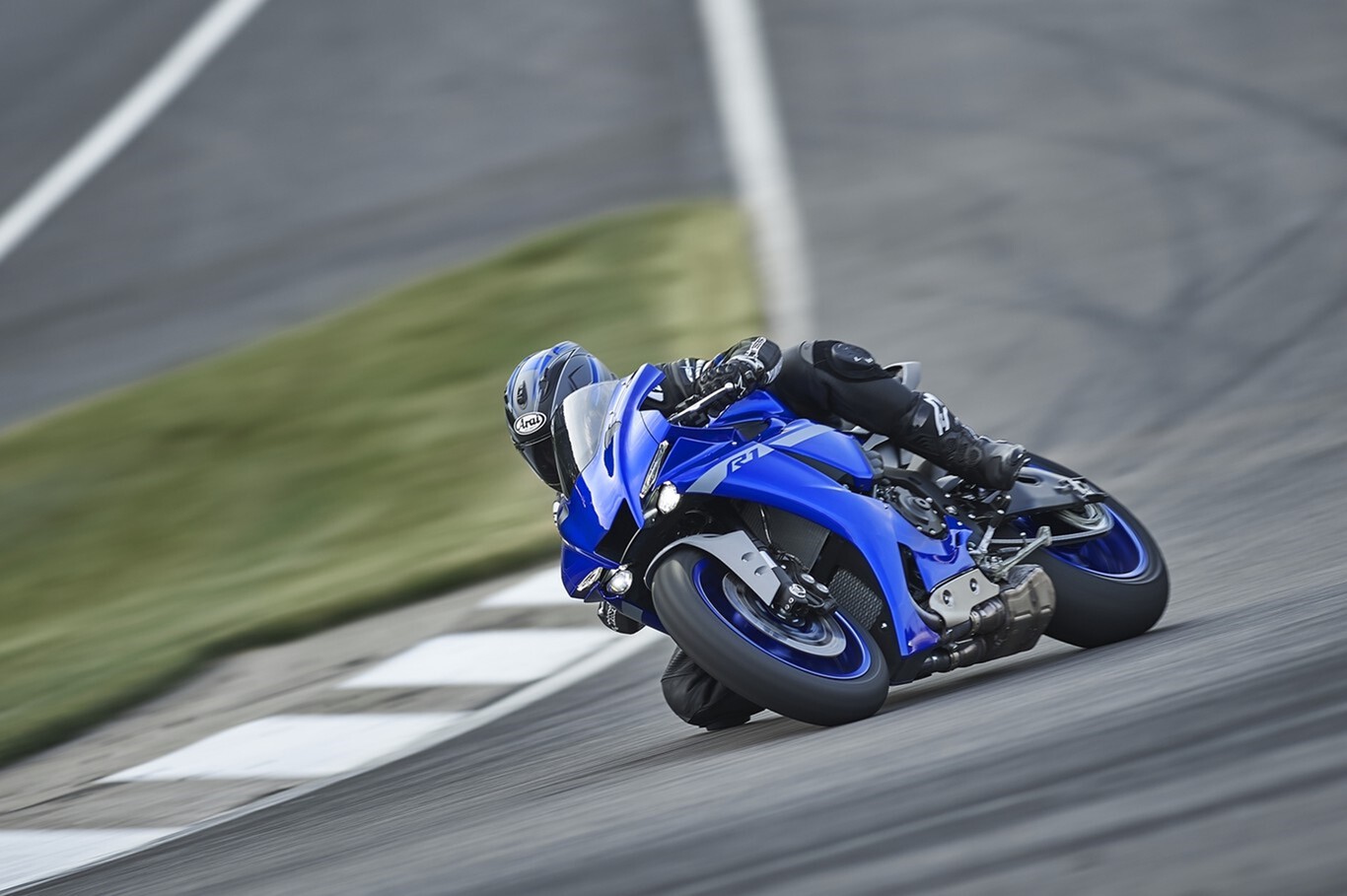 Best part yet, that 'new model 2023' tease could potentially mean new tech; remember, the Japanese motorcycle manufacturer has also filed recently for a patent described as a 'MotoGP-derived seamless gearbox'…and I personally couldn't think of a better machine to slap that into than the uno numero supersport for Yam.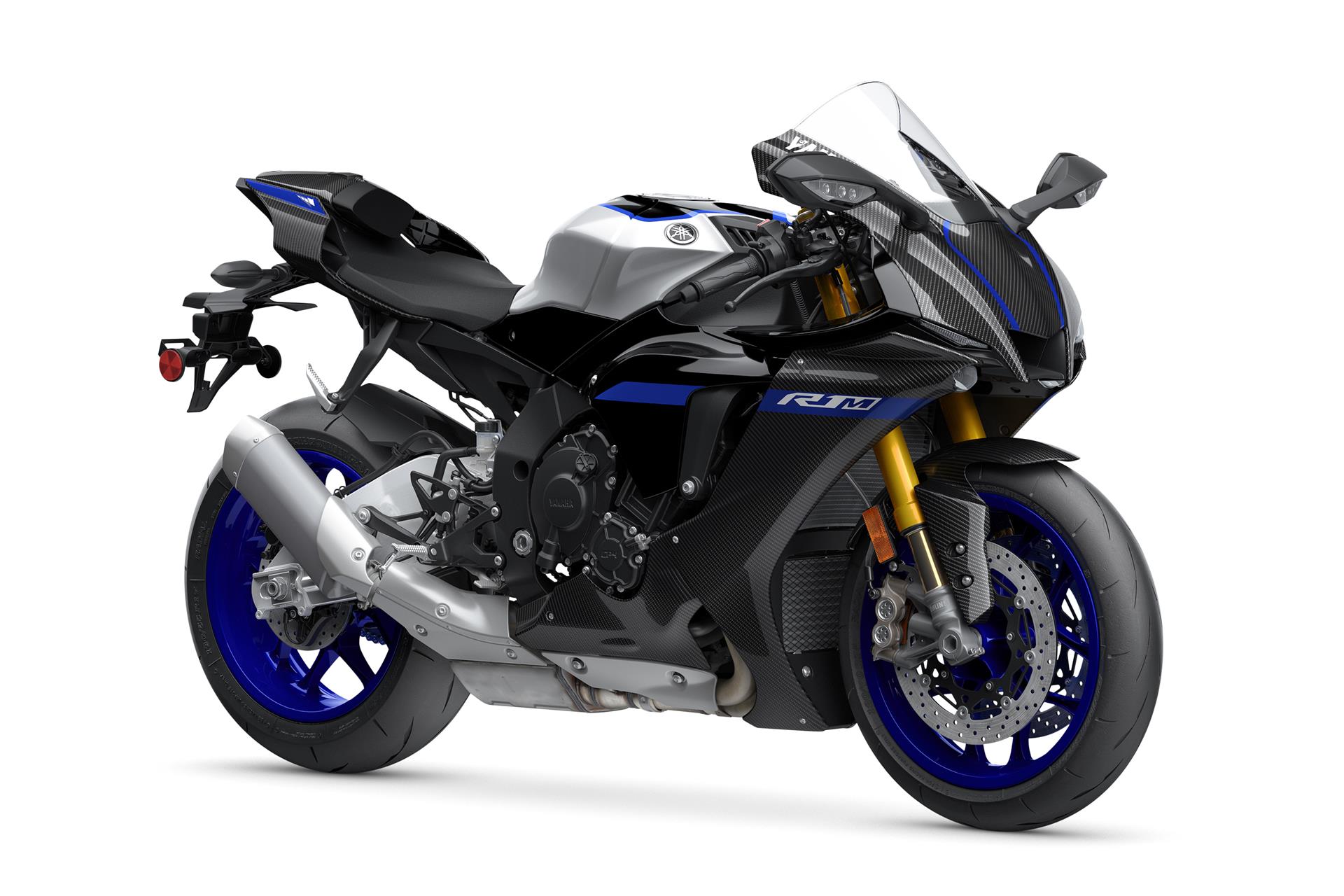 Do we think this combo could be wicked fun? Absolutely – the real question is whether or not the guys in blue think it's ready for the black top. 
Stay tuned for updates, drop a comment below letting us know what you think , and as ever – stay safe on the twisties.