The first African-American female professional road racer, Joi "SJ" Harris, has died while performing a stunt for the film Deadpool 2.
Her motorcycle accelerated when it should have slowed while taking a corner and she crashed into a plate glass window.
Joi was not wearing a helmet at the time as required by the script.
"She was a dedicated and talented stunt person. She will be missed," says her cousin and Popular Mechanics reporter Juquai McDuffie.
You can leave messages of condolence on her Facebook page.
Joi, who was also known as "sj sidewayz", only learnt to ride in 2010 at the age of 25.
She began stunt riding in 2013 and became the first licensed African-American woman in US history to compete in American Motorcycle Association-sanctioned racing events in 2014.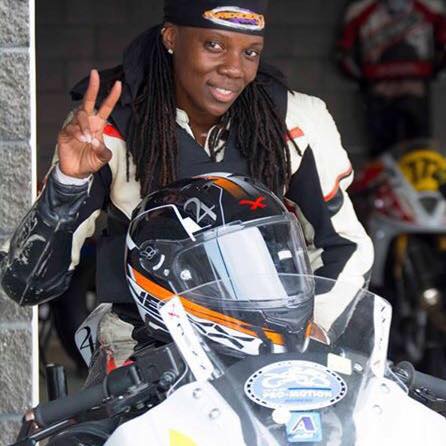 Deadpool 2, which was being filmed in Vancouver, was her first film as a stunt rider.
Shooting for the sequel has been shut down pending an investigation into the incident.
Joi had trained for a full week for the stunt and on Monday they ran the stunt more than five times before filming.
She was doubling for actress Zazie Beetz who plays the character Domino in the film.
The incident follows the recent death of Russian Instagram female stunt rider Olga Pronina.