It doesn't matter how long you ride for, you'll never forget your first tour. It's the maddest. It's the one that makes your heart-pound the most, the one that gets you hooked, the one that is peppered with as many hard times as good, the one that you'll always look back on with a smile. Of course, with every new trip, you'll get better at it. Experience pretty much guarantees that. Still, there's nothing worse than having a bad first experience. Luckily, there is a simple way to avoid this happening; it's called preparation.
So, if you want to revel in those "hell yeah" moments from the moment you first kickstart your motor instead of enduring years of trials and errors, we recommend you read these insider tips and tricks and learn how the lifelong tourers do it.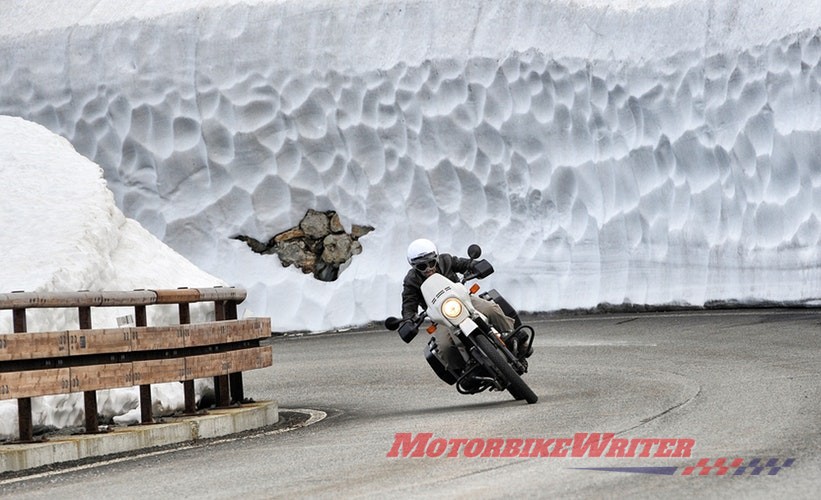 Comfort Is Key
Not all tours are born equal. Some people want to test their legs, arms and spine by riding the off-road for three days straight while others prefer big, open highways. Whatever you are doing, pick a bike that will make you as comfortable as possible.
Break Your Habits
Especially your eating habits. Why? Because the thing with a tour is: you want to cover as much tarmac as possible on any given day. That means you won't have time for busy restaurant stops. Our advice: plan your day so that you get hungry when everyone else doesn't. Have breakfast either earlier than 7am or later than 10am, and get used to mid-afternoon hotdog stops.
The Sensible Thing To Do
Nothing is going to get your blood boiling more than wet clothes and a lost spare key. That's a fact. To avoid this happening, either tape your spare key to your bike or hand it to someone you're riding with and, when it comes to keeping your bits n' bobs dry, wrap your belongings in the thickest garbage bags money can buy. Trust us, it works wonders.
Drink Lots And Often
And the best way to do this is to ride with a Camelbak rucksack so that you can stay hydrated while still moving. It doesn't matter whether you're riding through an arid desert or an ice-packed salt-plain, keeping hydrated is crazy crucial.
The Morning Once Over
It doesn't matter if you bought your bike from a highly-praised company like the American Motorcycle Trading Company or from a guy called Jimbob that lived in the woods, you should always check your bike over in the morning. Check the air pressure, oil level and look for any missing fasteners, that sort of stuff. Yeah, it's simple, but it could save you from getting into trouble.
Road Assistance Always
It doesn't matter which roadside assistance service you opt for, don't leave until you have signed up for something. And even then, make sure you always keep a note of where in the world you are so that they can quickly locate you should something happen. It's one of those little tricks that could save you big time.
(Collaborative post)