About one in six road crashes is caused by motorist fatigue, and that includes motorcyclists, according to the RACQ.
The Queensland automobile club has issued a warning of the dangers of fatigue before motorists head off on September holidays today.
They say fatigue contributed to 31 road crash fatalities in Queensland last year – almost 15% of the State's road toll.
10 TIPS FOR RIDERS TO BEAT FATIGUE
RACQ Executive Manager Technical and Safety Policy Steve Spalding says most motorists are unaware of the risk of fatigue.
"An added issue for motorcyclists is the discomfort element that affects the rider on longer trips whether it be hot, rainy or windy weather, uncomfortable seating, hot or wet riding gear, wind buffeting, noise within the helmet, overloaded luggage etc," says Steve, a veteran Suzuki Bandit rider.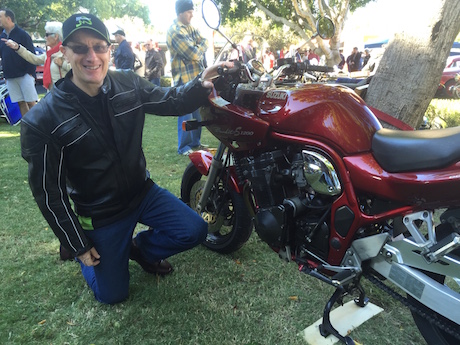 "As riders we rely on constant scanning and awareness of our surroundings to stay safe and as fatigue sets in we put ourselves at risk of missing an early sign of danger."
He says one of the scariest things about fatigue is that motorists might not know how tired they are until they make a mistake.
Mr Spalding says that unlike the other fatal five risks – distraction, speed, alcohol and not wearing a seatbelt – it is "almost impossible" to police fatigue.
"Driving fatigued isn't just about falling asleep at the wheel. Your ability to drive safely is already affected before your head starts to nod," he said.
"Motorists need to take this seriously, and realise the responsibility to drive safely lies with them."