Back in 2015, Honda showed off a new member of their adventure machine lineup: The X-ADV, with the concept dubbed the "City Adventure." 
Reactions immediately spiked to both ends of the proverbial football field, with the following contributions to digital society proper taking center stage: 
"This is, without doubt, the stupidest thing with two wheels I've ever seen." 

"I'll probably burn in motorcycle hell for this, but I actually think it looks pretty cool."

"This looks suspiciously like a Multistrada made sweet, sweet love to [a] Rukus."

"I think it is cool as hell. Not my market, but still cool."
With the model's success sealed, Honda went on to invest in the X-ADV – and we've now got proof that Big Red's accessible ADV scoot will continue into the coming seasons.
This slideshow requires JavaScript.
Coverage from CycleWorld shows a patent with images that reflect an updated light system: Three separate LED bulbs represent right and left corning running bulbs, with the center bulb acting as the scooter's headlight and a separate LED strip higher up on the nose installed for DRLs. 
At the back, a tweaked tail and under-seat pipe situ shows off a revised rear aesthetic; the pipe adjustment provides better ground clearance, while Ben Purvis muses that the movement of the pipe may mean perks in the scooter's power displacement.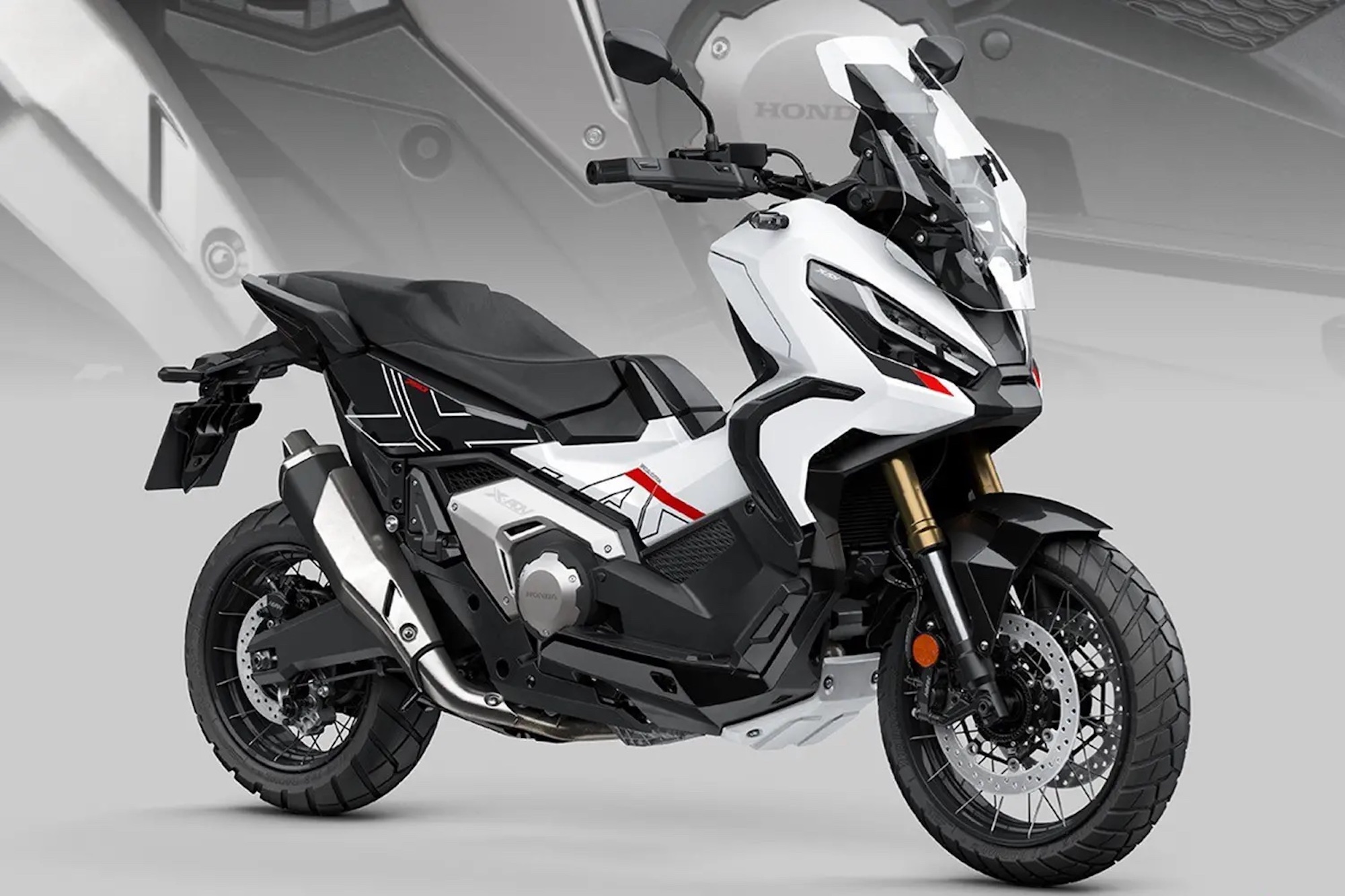 "Moving the exhaust under the seat helps improve ground clearance and is likely to be connected to changes to the engine, either in pursuit of more power or reduced emissions," comments Purvis. 
"… the under-seat position allows more space for catalytic converters and allows a larger-capacity muffler to keep the noise down."
What do you think Honda has in store for her next generation of X-ADV scooters?