We've just covered Suzuki's contribution to the Japan Mobility Show (a Burgman 400 that's been severely tweaked for hydrogen tech). Now, we hear that Honda's registered papers for an electric prototype that's been in the works for 12 years. 
'Bout time.
For those of you unfamiliar with this concept, the RC-E originally debuted at 2011's Japan Mobility Show (then called the Tokyo Motor Show) as a work-in-progress, zero-emission, road-legal supersport machine that paid homage to Big Red's 1960-era GP bikes.
12 years is a long time for electric tech – practically a century in human years – but now, more than ever before, companies are gearing for larger displacements of EVs, so it makes sense Honda would heave-ho in keeping with the times using something they've already blessed with both time and effort.
This slideshow requires JavaScript.
Coverage from Ben Purvis (CycleWorld) shows a new patent with images showing a reworked RC-E; it's got the usual chonky electric heart, fresh floating duties for the rear suspension, and an engine casing as a stressed chassis member, with the zappy bits governed by not one, not two, but THREE batteries (one in the "gas tank," one in the belly, and the one between the frame's legs).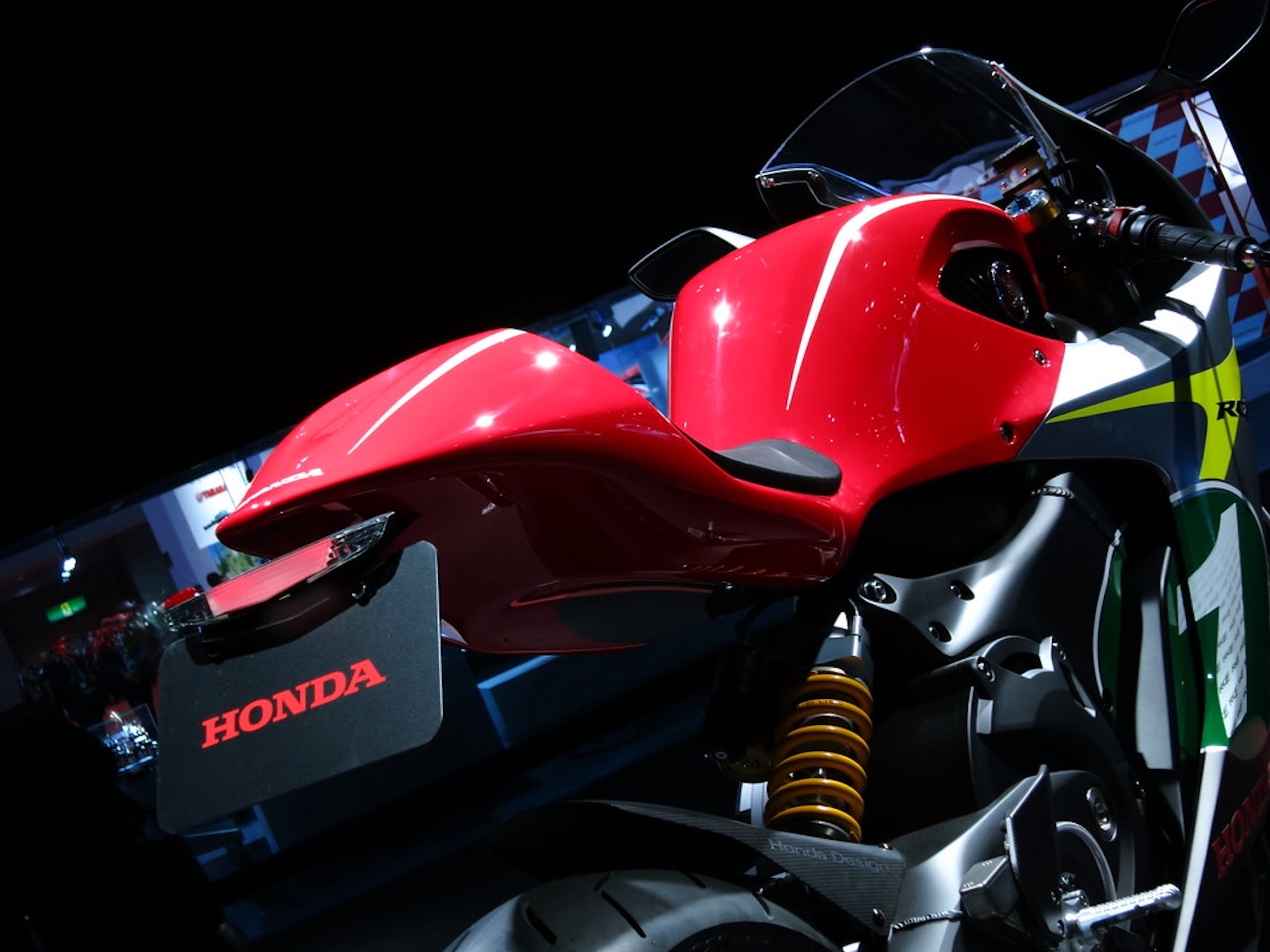 Considering other brands have been punting out nostalgic supersport scoots AND electric efforts for the two-wheeled community, we're siding with Purvis in thinking that "Honda could do much worse than reviving the RC-E and reinvigorating it with up-to-date motor and battery tech."
We must also keep in mind Honda's goal in electrifying their future ranges: 
At least ten motorcycles and electric scooters will be launched on a global scale by 2025, demonstrating Honda's firm intention to drastically reduce CO2 emissions, thus meeting a courageous goal towards carbon neutrality, to be achieved in less than twenty years."

– Honda press release, March 27, 2023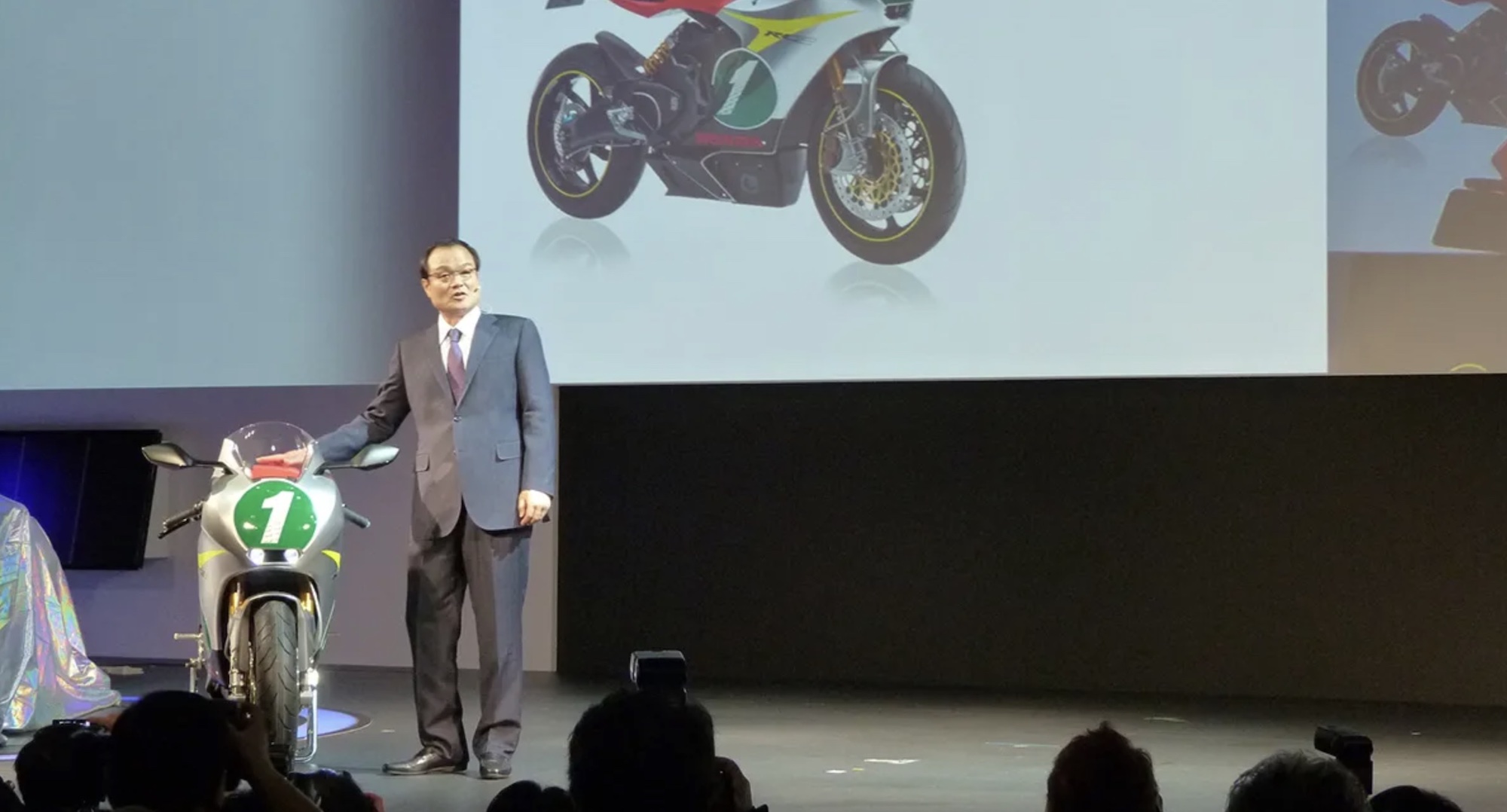 What do you think of Honda's RC-E? Do you think Honda will be keen on publishing a higher-cc EV for our roads, or will it simply look the part?