One of the best places to grab a look at the coming year of bikes is the California Air Resources Board: Here, brands are required to register vehicles for proof of emission compliance – and if you know where to look, those lists also afford a bit of dopamine for the near future.
Today, that dopamine comes in the form of a tweaked Bologna bike – possibly even a touring variant of the crowd-fave Supersport. 
Here's a gander at the CARB filing that was submitted on May 25th: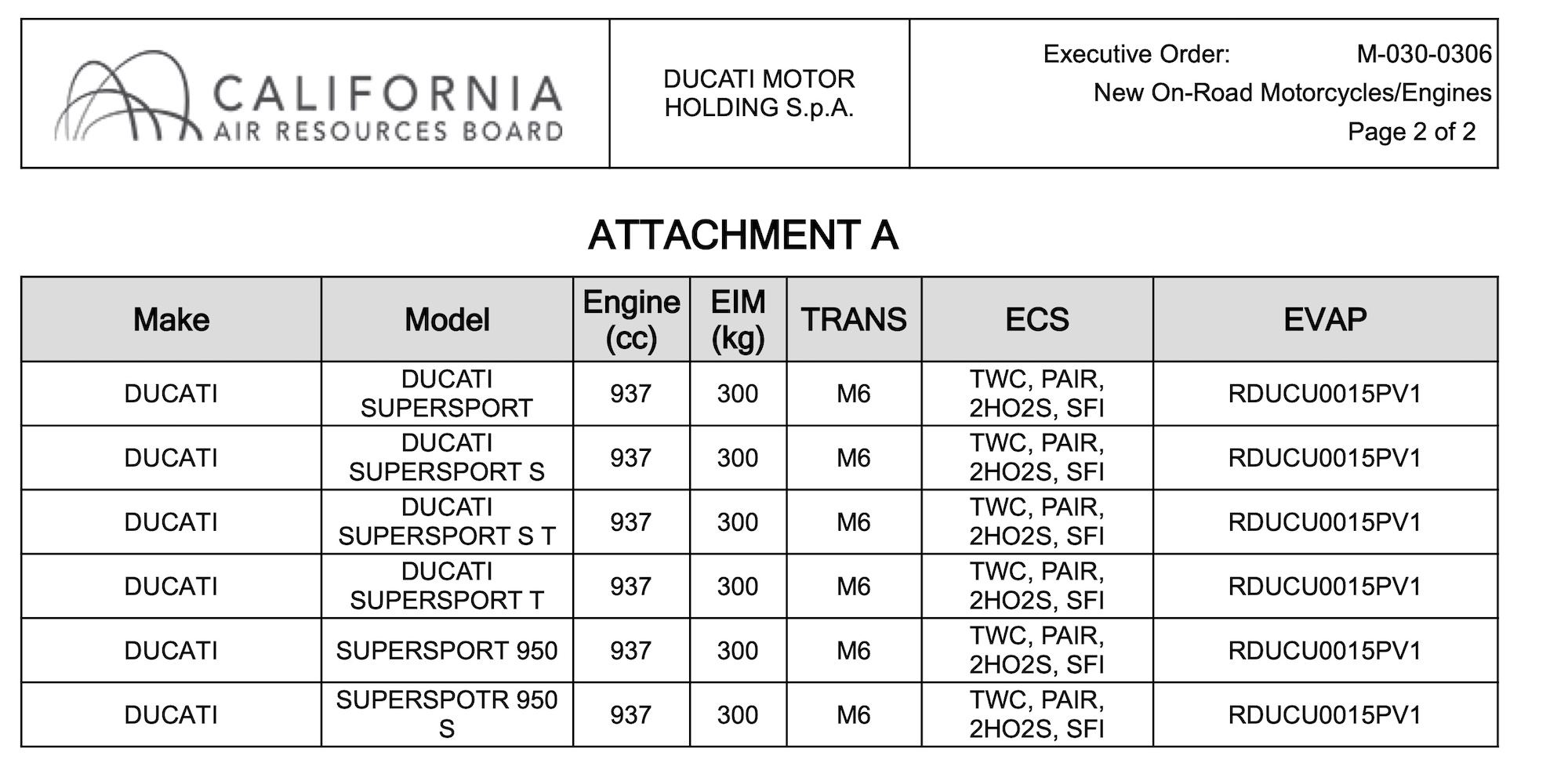 In the filings, Ducati's listed a "Supersport S T," as well as a "Supersport T;" the "S" is already an elevated variant and stands for the addition of DQS (Ducati Quick Shift), as well as Öhlins suspension duty, a seat cowl and two color options – all of which cut a tad deeper into the proverbial pockets.
On top of the "S" variant, Ducati's Supersport has been known to carry sport and tour packages, with the latter carrying componentry like semi-rigid side panniers, a larger windscreen for touring, heated grips, etc.
Inclusion of "T" for both the OG model and the Sport variant mean, then, that Ducati's thinking about cushing their Supersport range out for longer jaunts – something that Supersport riders like Maja Kenney will love.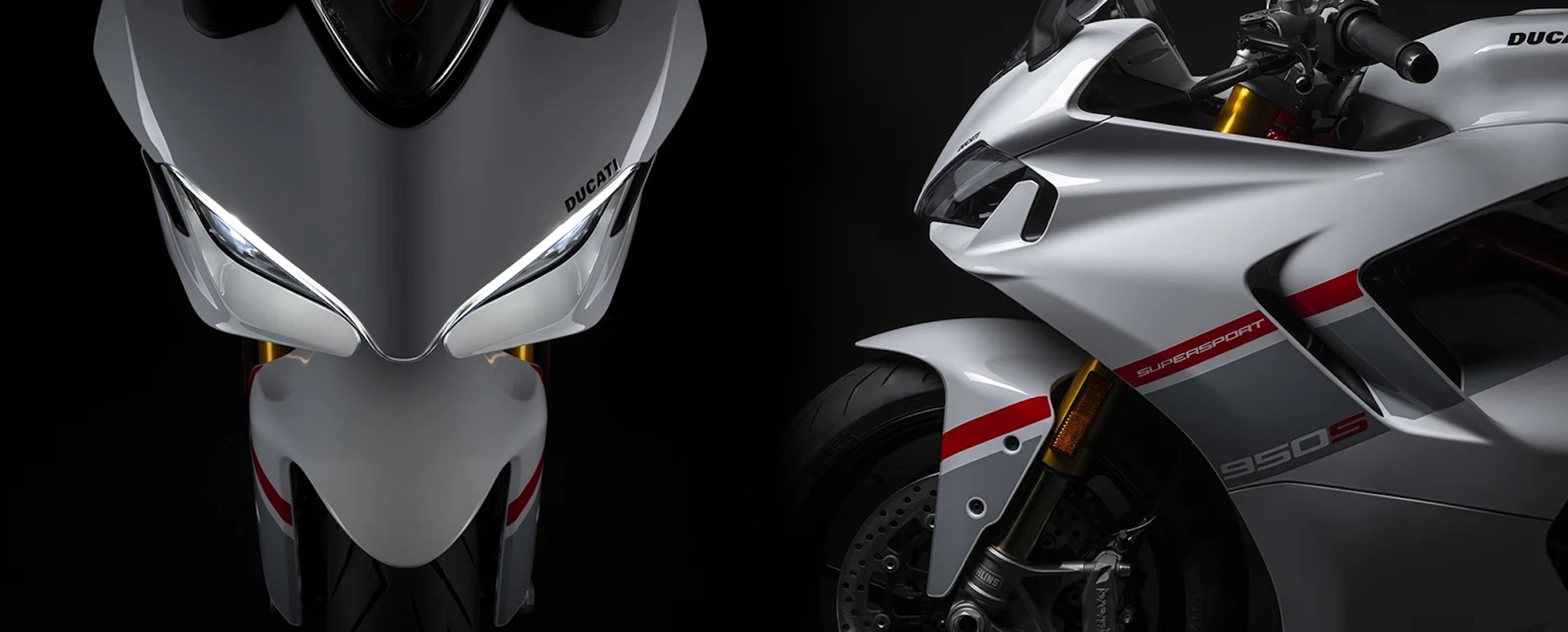 Does Ducati have anything else planned for their Supersport? 
We only know what the filings give us, and as of today, the short answer is no; the filing shows an all-encompassing 937cc in displacement for all Supersports listed – a power rating identical to the Supersport that's been on our roads from 2017-2021(Motorcycle News).
Weight, special features, and emissions control ratings are also the same regardless of the model on the list, though there's always potential for a fresh new aesthetic such as tweaked bodywork.
If this generation of Supersport is anything like the last, Ducati will offer similar options to their faithful Ducatisti: A refreshed machine with a Sport package and a Touring package.
The big Ducati World Première 2024 is officially underway, so we're anticipating this machine to be a connected debutante; if she is a highlighted member of MY2024, the reveal will happen sometime between now and the first day of EICMA, November 7th also being the day of the World Première's final episode.
What do you think of Ducati refreshing their Supersport for a more tour-happy lean?