The man Australian motor racing fans love to hate is a keen motorcycle fan … so he can't be all bad.
Four-time F1 world champion Sebastian Vettel, whose partnership with Aussie Mark Webber seems to be a one-way street, loves motorcycles, especially classics.
That seems strange for someone who drives the most technologically advanced road-going vehicles in the world.
In an article in the Red Bull Bulletin, Seb says he invested all his confirmation money in his first motorcycle, a Cagiva Mito (pictured at left), at the age of16.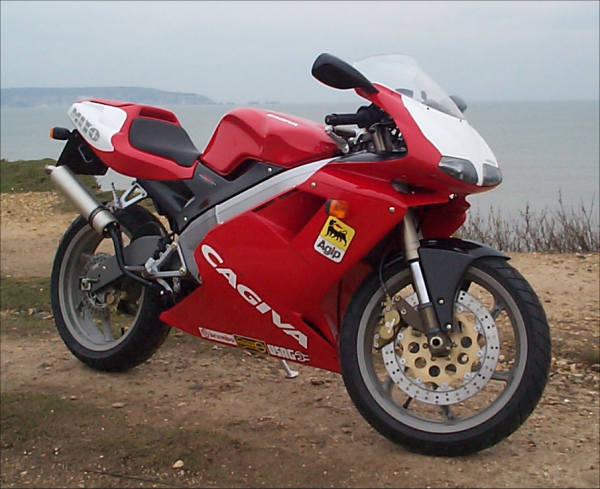 "It was quite something. From the front it looked like a Ducati," he tells the Red Bull Bulletin.
Just three years later he debuted in F1 so his love of motorcycles has taken a back seat (excuse the pun).
However, he now has a BMW R 51/3 like his grandfather owned.
"To be honest, it has to be completely rebuilt," he says.
He wants to do it with his own hands, but his vigorous F1 schedule doesn't allow him the time.
He also has an old Vespa, a modern scooter for everyday riding, a KTM 690 Duke "for fun" and a BMW S 1000 RR superbike for track work.
However, for the article, Seb rode a 1938 Scott Flying Squirrel along the Furkajoch alpine pass in Austria and poses with a 1920s British Rudge Ulster.
"I think I quickly get accustomed to speed and motion sequences. I get the upper hand, but because I don't have the experience it gets dangerous from that point on," he says.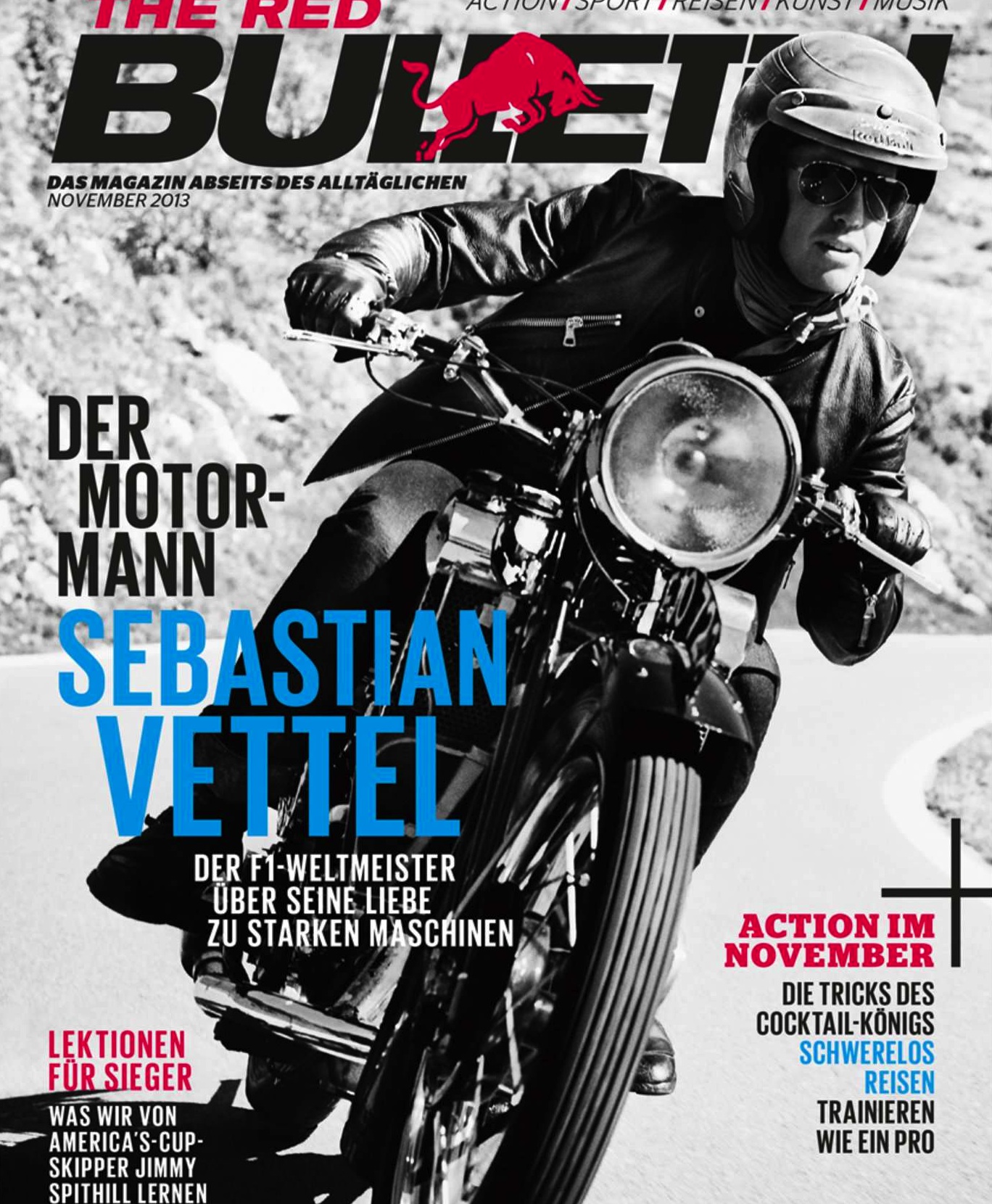 "I'm not one for running tyres right down to the edge."
Instead, Vettel says he enjoys the quieter moments of riding.
"Motorcycle riding gives you a sense of freedom which you don't get in a car. Your senses take on a different significance. You have no radio, but you don't need it, either.
"You smell the surroundings and take more notice of them than in a convertible. You can stop wherever you want, get off, even in town. That's where the motorcycle is really unbeatable.
"You're not strapped into the vehicle like you are in a car. I think it's a shame that the motorcycle doesn't have the same status for young people that it once had."
He says he finds racing motorcycles visually appealing like "a picture on a wall".
He also likes naked bikes where the mechanics are visible.
"That's what I find so interesting about old bikes: you really get a feel for how they work and how they were built. You can visualise the process much better.
"That's what I find so interesting about old bikes: you really get a feel for how they work and how they were built.
"With cars that's become much more abstract, but with a motorcycle you have the illusion that you could repair it yourself at any time – or at least you'd know where to start. I find it interesting to see how it functions, how propulsion comes about."