America's newest motorcycle company, Vanguard, has teamed up with fellow American Bluetooth company FUSAR and Isle of Man helmet company Veldt to offer an exclusive helmet.
The Vanguard limited-edition helmets are being offered to celebrate the coming range of bikes due in 2018.
There are two helmet models, Carbon and Aluminium. They are both made of carbon and weigh just 1kg. They are DOT and ECE approved which means they can also be worn in Australia.
The helmets start at $US590 including shipping (about $A800), or $US650/$720 ($A880/975) with optional FUSAR technology packages. They are available online and at retailers worldwide soon.
Bluetooth technology
Customers can chose to have a factory installed FUSAR F7 Bluetooth Audio System which allows unlimited-range communication. They can also add their handlebar remote.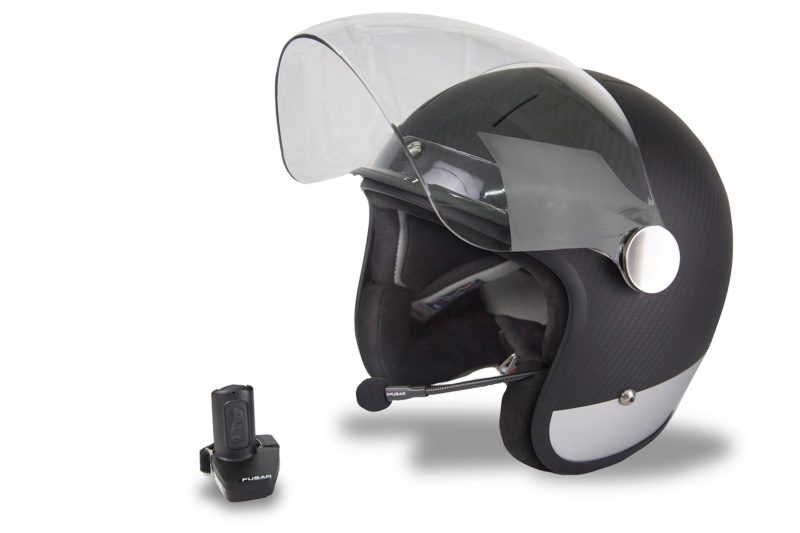 Read all about FUSAR technology here.
Vanguard Moto boss Francois-Xavier Terny says they "appreciate the patience of our supporters who know that developing a world-class, proprietary premium motorcycle takes time".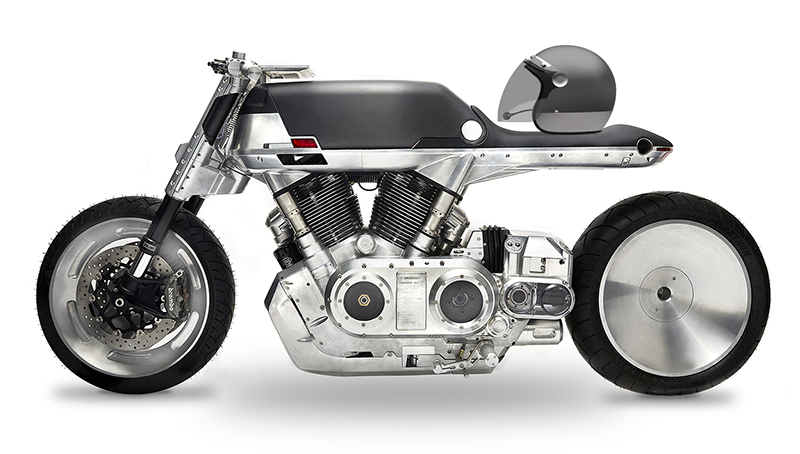 "To maintain this groundswell of excitement we wanted to start offering mobility-related products that reflect Vanguard's philosophy of contemporary design, premium features and excellent value," he says.
"These helmets are exactly in line with what we believe should be the foundation of a strong mobility brand, and we'll be regularly introducing new products and technology to give riders exceptional experiences."
Veldt helmets
Veldt helmets are made on the Isle of Man and come in open face, open face with visor (as offered here by Vanguard), with a chin guard and as a full-face helmet. The visor and chin guard are attached by secure screws.
They also feature a unique customisable comfort liner to get the perfect fit.
If you want to design your own Veldt helmet, you can visit their website and use their "configurator". You can select paint, liner colours, trim and styles.
Prices are €390 (about $A600) for an open-face, €450 ($A680) with visor, €510 ($A775) with chin guard, or €590 ($A890) for a full face.
Vanguard Roadster
The Vanguard Roadster was conceived, designed and built in New York City and represents the start of a new and distinct American motorcycle brand.
It is the first of three models the company plans to build with exports worldwide, including Australia.
The Roadster is expected to cost $US30,000 (about $A40,000) and be a "strong alternative to current premium motorcycles".
The bikes will not be ready until next year, so the company has launched the helmet offer to keep potential customers interested.