A NSW court has once again adjourned a hearing over the matter of a police officer throwing an object and hitting a motorcycle rider who then crashed.
Video of the incident in November 2015 went viral but has now been deleted from YouTube.
However, the incident is still available in this video from Channel 7.
Some 22 months after then Senior Constable Brett Rossiter was seen to throw an object – possibly a clipboard – at the rider, the matter has today been adjourned in the Sutherland Local Court.
It will now be heard in the Downing Centre District Court, Sydney, on November 4 at 10am.
The video of the incident shows police performing random breath tests on Hannahs Road at Narwee on Friday November 6, 2015.
When rider Paul Cork fails to stop, Rossiter is shown running on to the road, waving his right arm before an object flies from his grasp, hitting the rider.
Paul has already faced court, admitting he was affected by marijuana, was unlicensed and didn't want to go to jail.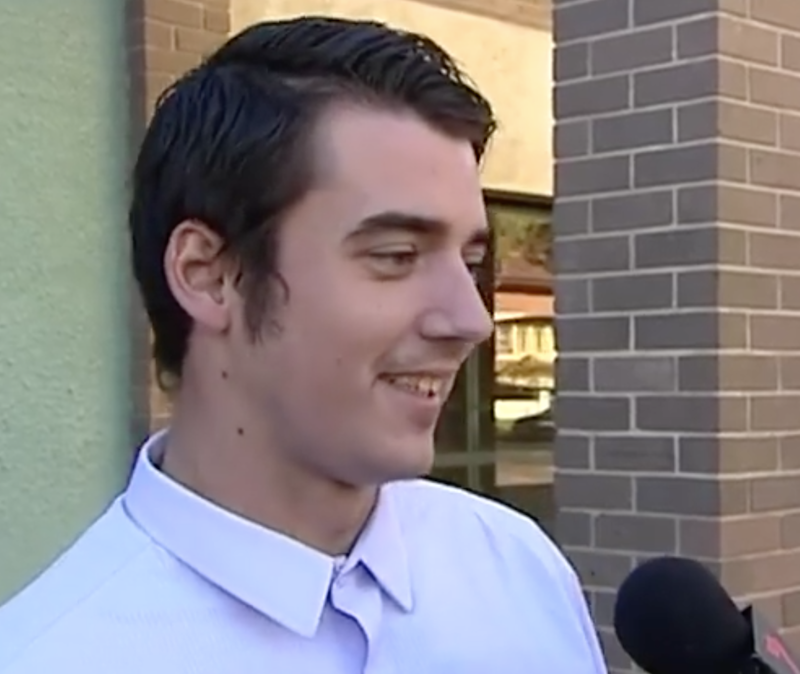 His licence was suspended for two years, but he says he will get a motorcycle licence when his suspension ends.
"I'll do it all the proper way this time so I will stay out of trouble," he says.
Paul claims the object ended up hitting his helmet visor which was dislodged, causing him to crash his bike.
"He could have killed me and could have killed a lot of people around me," he says.
Rossiter had been in the NSW Police for 16 years, but is no longer an officer.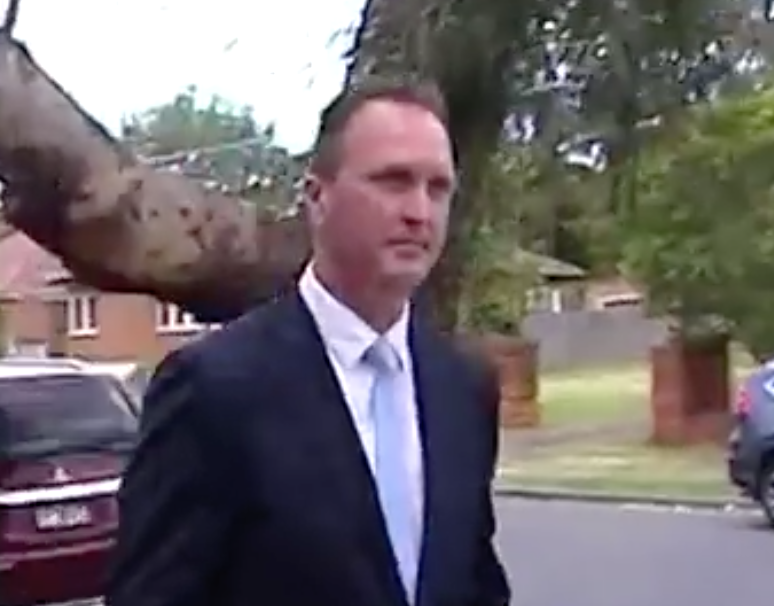 He was charged with throwing an object at a rider and the court matter has now been adjourned four times.
The charge of "intentionally throw object at vehicle / vessel – risk safety" has a maximum penalty of imprisonment for five years under the NSW Crimes Act.
Police say the rider was not being chased when he failed to stop at the RBT checkpoint, but a patrol car did then give a short pursuit before Paul crashed.
Sutherland Local Court said Rossiter also faced two other charges today, but said they could not release the nature of the charges over the phone.
However, they did say Rossiter entered pleas of not guilty to all charges. He was acquitted on the second charge, but convicted on the third, copping an undisclosed good behaviour bond and fine.