American stunt rider Travis Pastrana will attempt to recreate three of Evel Knievel's most famous stunts, including the Caesars Palace fountain jump, on an Indian Scout FTR750, not on traditional Triumph or Harley motorbikes as he originally planned in March. 
Indian Motorcycle has seized a great promotional opportunity by providing Travis with the FTR750 for the stunts.
This is surely the clearest indication yet that Indian Motorcycle will offer a mass-production FTR1200, maybe as soon as this northern summer.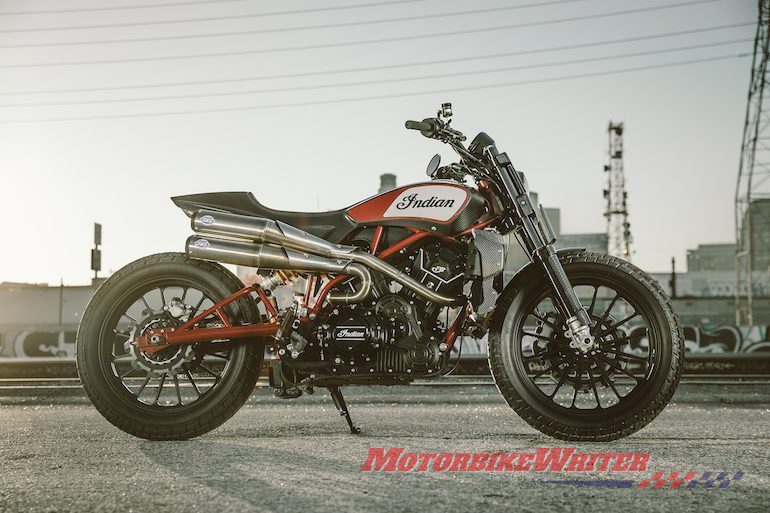 Scouting for stunts
The Scout FTR1200 flat tracker was unveiled as a prototype at the EICMA motorcycle show in November 2017, but there has been no confirmation yet of a production version.
Now Travis will ride the fat track racer version at his "Evel Live" event on July 8 in Las Vegas.
The event will be broadcast live by the History Channel in the US. At this stage there are no plans for either History or A&E channels in Australia to take this special.
Travis will start by attempting to recreate Evel's 1967 jump over the 43m-wide Caesars Palace fountain.
He was going to perform the stunt on a 650cc Triumph T120 Bonneville which really would have been quite a feat.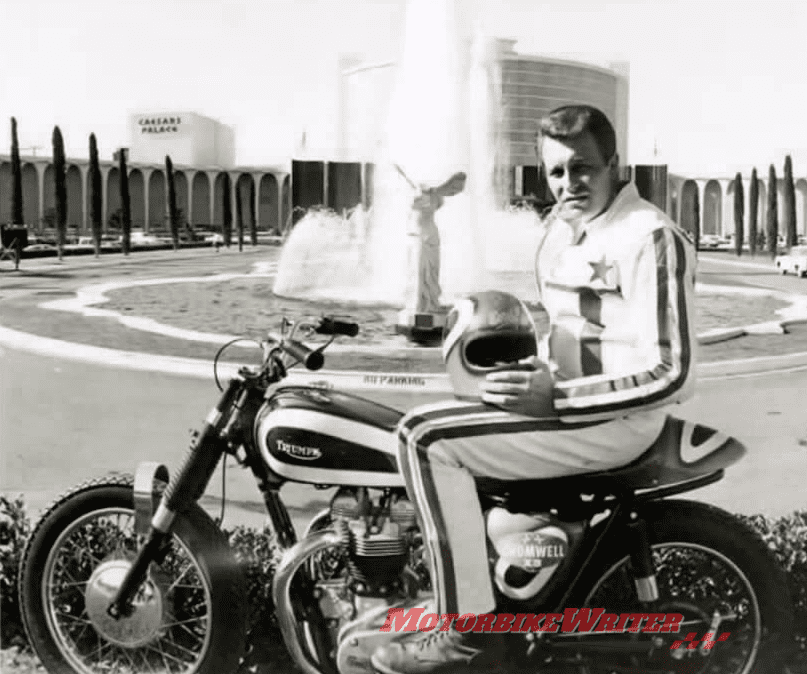 Travis's usual stunt bike is a 500cc, two-stroke hybrid Suzuki/Honda called "RM-Zilla".
It has sophisticated fully-adjustable suspension, thick 49mm forks and 309mm of travel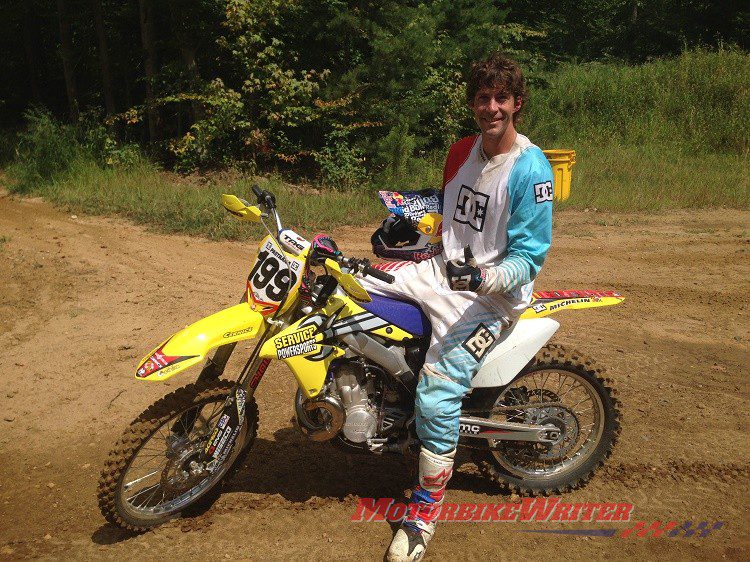 The FTR750 is powered by a  liquid-cooled 748cc V-twin and available in race form for $US44,900.
It features sophisticated, fully adjustable Öhlins 43mm forks with 114mm (4.5″) of travel and Ohlins monoshock with 127mm (5″) of travel.
By comparison, Evel's T120 had non-adjustable cartridge forks and twin shocks with 119mm of travel at both ends.
Evel actually failed to land the Triumph safely in that jump and he suffered a crushed pelvis and femur, broken hip, wrist, and both ankles, plus a concussion.
More Travis stunts
Later on July 8, Travis will ride the FTR1200 in a recreation of Evel's jump over 50 cars and 14 buses on a Harley-Davidson XR750 which became Evel's trademark stunt bike.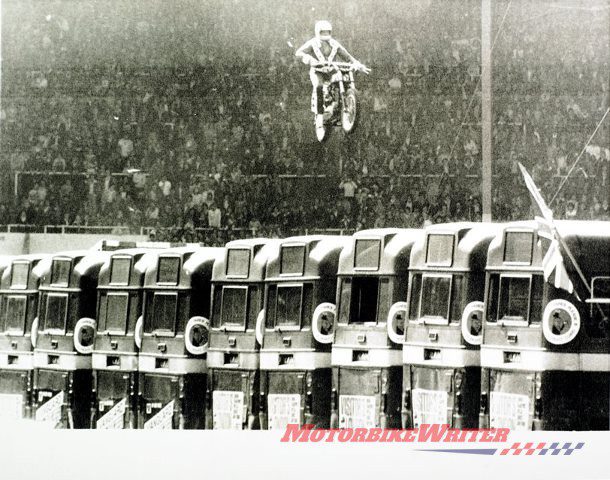 Is it any wonder Evel had a record 433 broken bones in his career?
Travis, aged 35, is also no stranger to danger. The professional motocross racer, 17-time X Games winner and multi-world-record-holder has had 32 major surgeries.
History Channel spokesman says the three-hour live show will include interviews with Evel's family and archive footage of the daredevil in action.