Two European motorcyclist associations have lent their support to an Australian family's campaign to halt the rollout of wire rope barriers (WRBs) and TV ads extolling their dubious "safety merits".
Jan White's husband, Phil, aged 60, died when his bike unavoidably hit a dead kangaroo on a 110km/h slightly sweeping bend of the Calder Highway in Victoria on November 5, 2017. Phil hit four support poles on the WRBs next to the road.
Click here to sign a petition against the rollout of WRBs.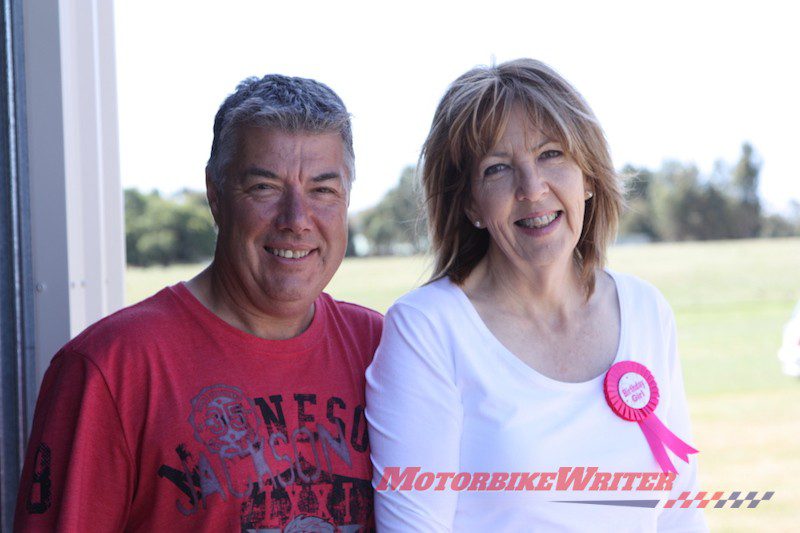 The family now wants the Victorian Government to halt the WRB rollout and the associated "safety barrier" ad campaign.
She says her whole family is "heart-broken" by the "insensitive" ads.
"It's devastating. It's thoughtless and unfair. It's causing all of us a great deal of pain and grief," she says.
Euro support
The Belgium-based Federation of European Motorcyclists' Associations (FEMA) and Sveriges MotorCyklister (Sweden's Motorcyclists or SMC) support Jan's campaign and rebut the alleged safety of WRBs.
SMC spokeswoman Maria Nordqvist says WRBs are only safe for cars under 1500kg and not safe for motorcyclists and drivers of SUVs, trucks and buses.
FEMA general secretary Dolf Willigers says they oppose the installation of all dangerous barriers, including WRBs, particularly on bends.
"We are also opposed to the unjustified use of them in places where barriers are not really necessary. Also we are against not proper instalment, e.g. too close to the road," he says.
Jan points out that the WRBs that her husband hit were close to the road despite being able to be positioned further away in a wide grassed median strip.
Maria says WRBs are also positioned too close to roadways in Sweden.
"The barriers are installed very close to the drive way here in Sweden which is a problem to riders and motorists(50 cm).  We need a recovery zone which just doesn't exist," Maria says.
"All research points out that there is a need of a roadside with no obstacles of at least 1.5-2 metres.
"There is hardly anywhere on a Swedish 2+1-road to park a car with for example a flat tyre. A result of this is that about 3-4 persons every year are killed when they are standing beside their car due to some technical problem. No one talked about this until a famous person was killed changing a tyre.  We tell our members to leave their vehicles and leave the road ASAP."
The Victoria Country Fire Fire Authority has also criticised the rollout of WRBs, saying they are too close to the road and block access to crashes and bushfires.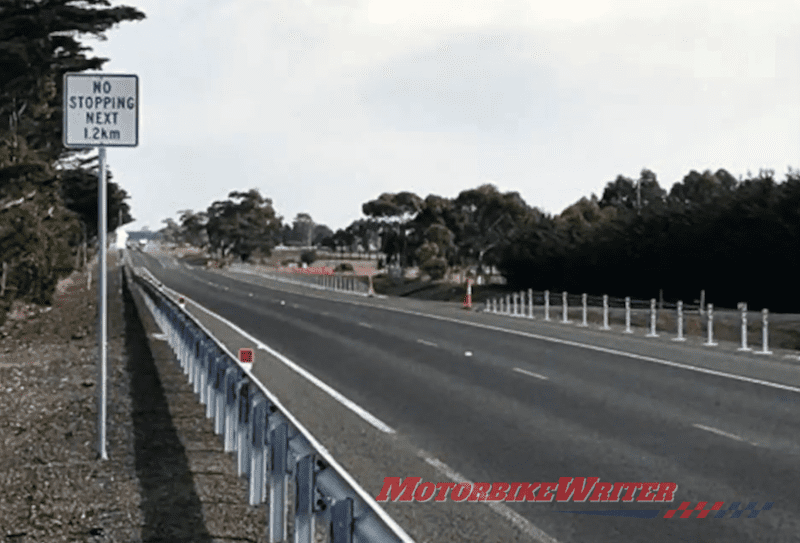 Maria says the proximity of barriers close to the road has led to an increase in the costs of maintenance of damaged barriers with many WRBs replaced by concrete barriers.
"I am surprised that the road authorities in OZ aren't aware of this fact since it was stated already 10 years ago in a doctor's thesis," she says.
"In countries like Australia and Sweden we have a lot of space.
"We should have enough room to create forgiving road sides as well as wider roads where the median barriers are installed further away from the roadside. In USA, the median barriers are installed 9-12 metres away." 
WRBs in Europe
The European Commission has no official stance on WRBs and their use varies across Europe.
WRBs are used in Poland, Iceland, Romania, Sweden and the UK to a lesser extent, but are banned in Belgium and Norway, not supported by the Netherlands government and have never been used in Germany or other European countries.
"The fact that they are not installed at least suggests that the government and road authorities do not fancy them for whatever reason," Dolf says.
FEMA understands and promotes the need to save motorists' lives, "but the protection of motorists should not be at the expense of the life of motorcyclists," Dolf says.
Sweden WRBs
Sweden is a glaring European exception where WRBs are used on a large scale.
"Every year several motorcycles are killed (in Sweden) in accidents with barriers, including cable-barriers," Dolf says.
The Swedish Transport Administration (STA) reports an annual 10-20% fatality of motorcyclists in barrier accidents with WRBs representing 26% of those or 15 out of 57 casualties from 2004-17.
While Maria recognises the STA's claim that WRBs have reduced head-on collisions, she says more lives could be saved with a different choice of barrier.
"A median barrier must protect not only from oncoming traffic, but also protect the road users who collide with them from serious injuries," she says.
"This is not the case with cable barriers (WRBs). They are simply not designed for all road users, such as motorcyclists, motorists in SUVs, heavy trucks and buses. They are good for motorists in cars below 1500kg."
Maria says research points out that the risk to riders of w-beam barriers (Armco) is the same as cable barriers because of the unprotected supporting poles.
In the case of Phil's accident, he hit and knocked down four of the support posts.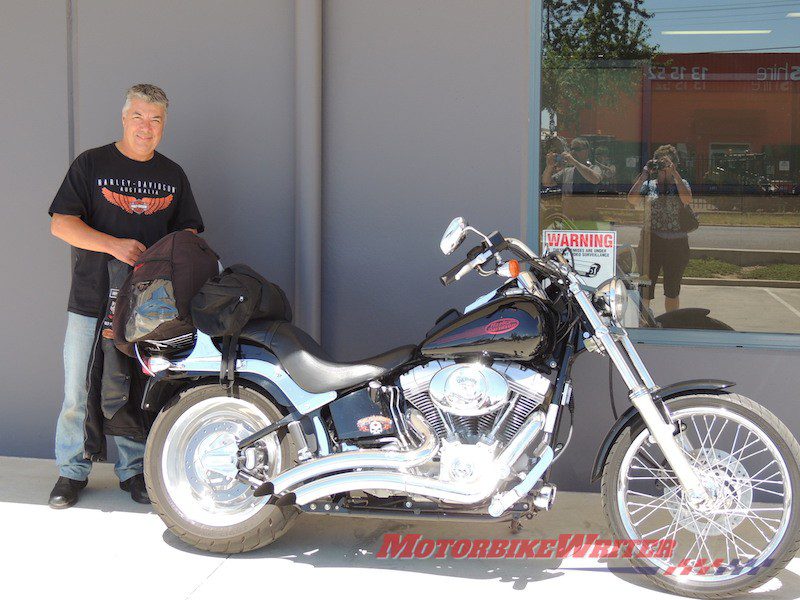 Maria says she has also been in contact with the Motorcycle Riders Association of Victoria (formerly the Independent Riders' Group) who support Jan's call for a halt to WRBs.