Energica's done it again. 
On top of phasing out of MotoE to pursue greater heights of electric success, the Italian electric motorcycle manufacturer has now given us what we've been waiting for: an electric adventure tourer with a battery/range combo that doesn't suck. 
The report from MCN says that this particular model represents "the first of a range of models in a new Energica Green Tourer program," with the bike herself being "optimized for long-range, two-up comfort with an aerodynamic sport-touring fairing, adjustable windscreens, and ample hard luggage capacity," according to Energica's website.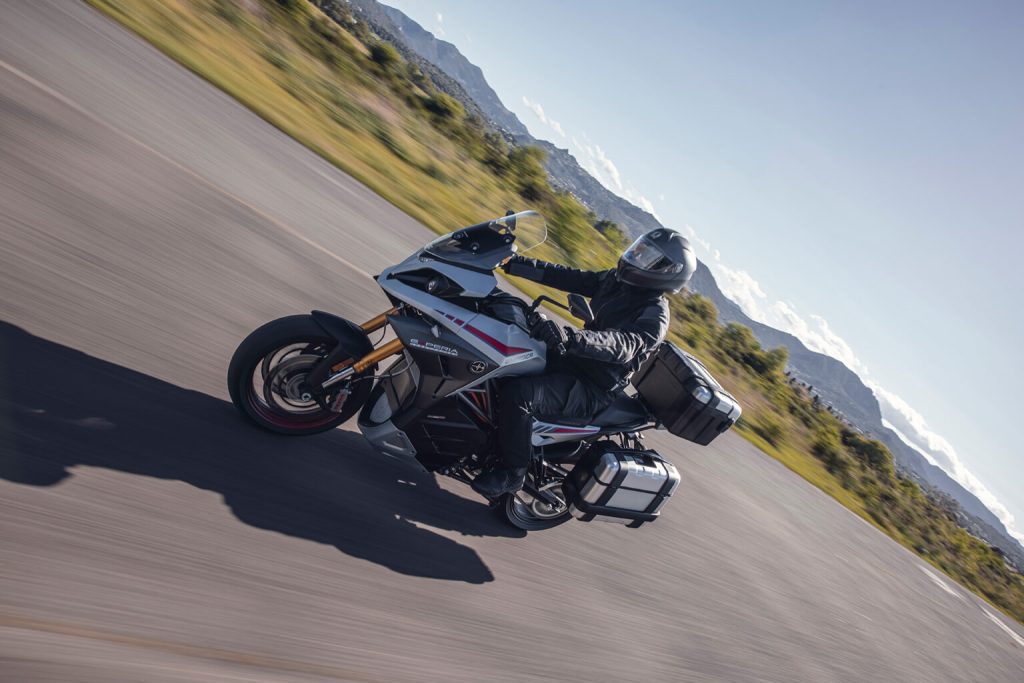 Curious what specs this sparky beauty holds? Let's take a look under the proverbial hood.
Energica states that the Experia carries a very new, very efficient, very light battery model.
22.5 kWh maximum (19.6 kWh nominal) are the direct energy specs, with the range purported by NewAtlas to be around 420km.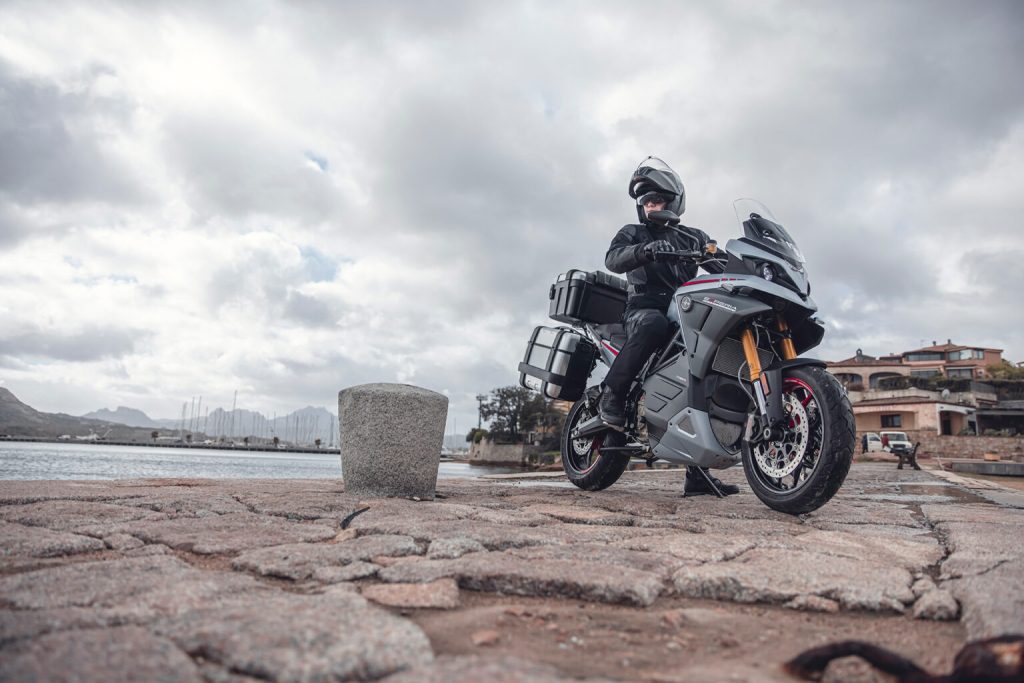 Here's the list from Energica's website: 
Energica Experia Specs
Power (kW/hp)
Continuous: 60kW/80hp @ 7000rpm
Peak: 75kW/102hp @ 7500rpm
Torque
115 Nm / 85 ft-lb – 900Nm / 664ft-lb at the wheel
Top Speed
Limited at 180km/h (112 mph)
Acceleration
0-100 km/h (0-60 mph): 3.5 sec
Range
City: 420km (261 miles) 
Combined: 256km (160 miles) 
Extra-Urban: 208 km (130 miles)
WMTC: 222 km (138 miles)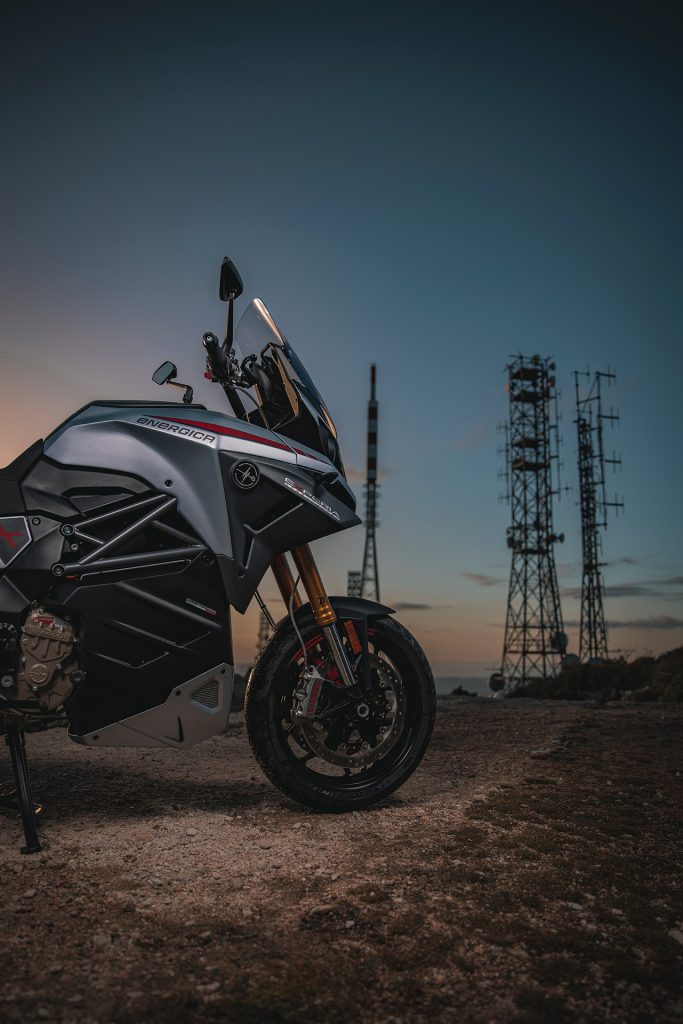 The Experia will be up for grabs as of June first (tomorrow), with the additional perk of three piece of luggage contributing to the 112 liter carrying capacity. 
Add to this the 17in wheels rolling with six-stage traction control, four riding modes, lean-sensitive Bosch ABS…guys, this could be a winner and give a few of the bigger boys a run for their sales. 
Just saying.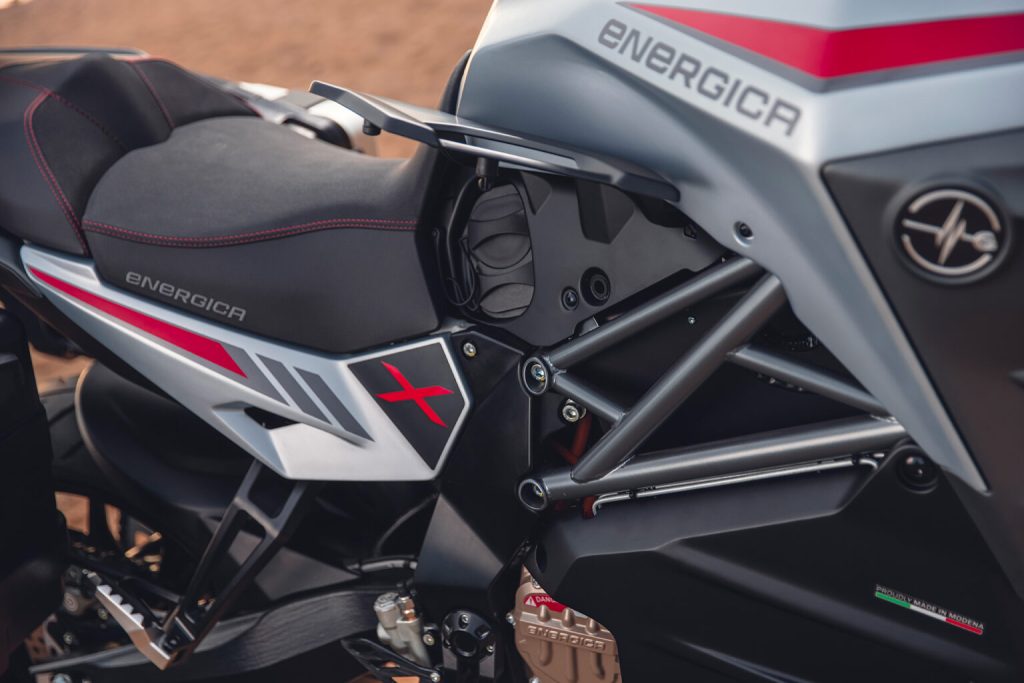 For more information be sure to check out Energica's webpage (and check back here for updates); drop a comment letting us know what you think, and as ever- stay safe on the twisties.