Elliott Motorcycles of Sydney claims to have grabbed the title of the world's fastest Softail, having smashed an Aussie speed record.  They plan to return to the World Speed Trials at Lake Gairdner in South Australia next year to put it beyond doubt.
Owner Elliott Andrews took his modified 2018 Harley-Davidson Fat Bob 114 to the salt last month and beat his own Australian record of 155.885mph (250.872km/h) in the M-PF2000cc modified production motorcycle classification on day two.
That record was set on a Harley-Davidson Street Bob designed, built and piloted by Elliott at the 2016 DRLA speed week.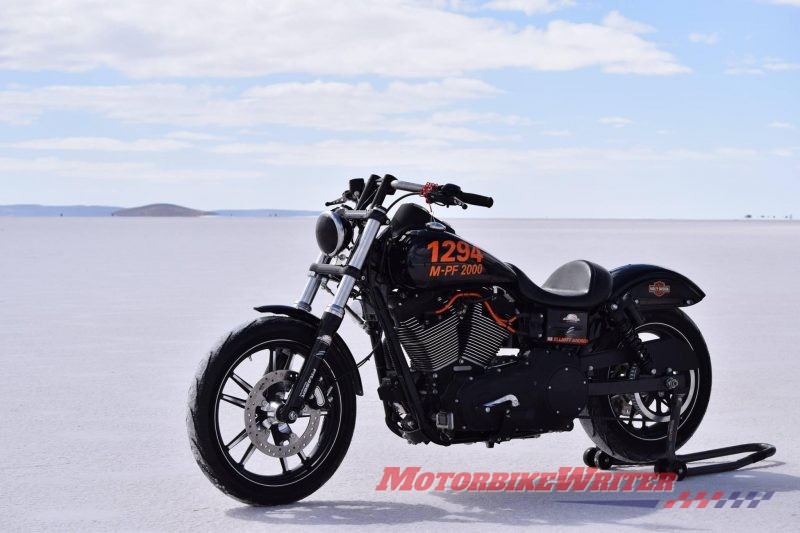 New Australian record
"Day 2 is the busiest day on the salt. We hit the salt at sunrise, ate breakfast while doing final checks and then made for the start line," Elliott says.
"We got to the prestart line midmorning and settled in behind a long queue. By the time we made it to the front of the start line it had almost reached 3pm.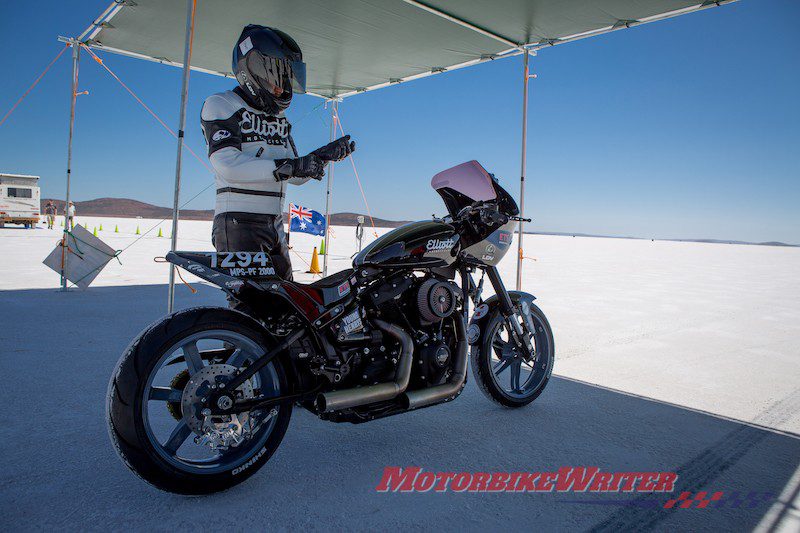 "The long wait was worth it. I set a new Australian land speed record of 161.031mph (259.194km/h) in the MPS-PF 2000 classification."
Elliott had expected to achieve between 170-189mph (273-304km/h).
The Elliott Motorcycles crew worked on the bike over the next two days but on day four they realised they were not going to beat their new record.
"I realised that I had reached terminal velocity and would need more streamlining and more horsepower," Elliott says.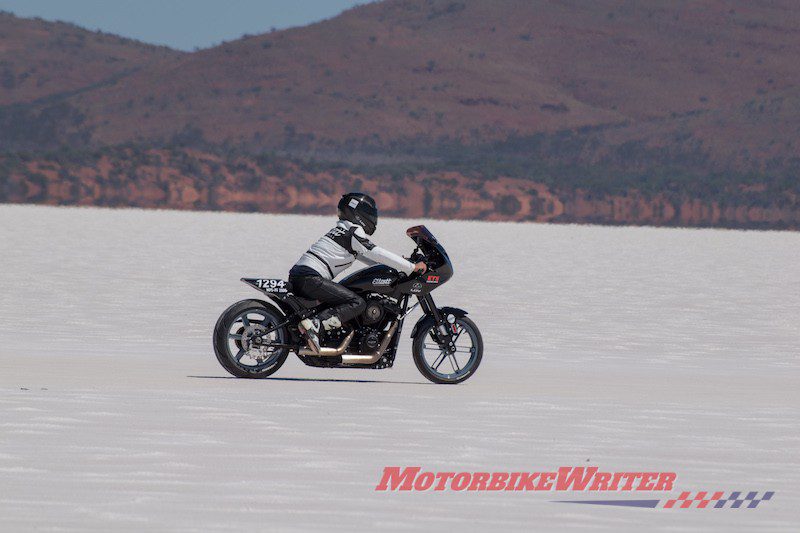 "Good thing we plan to keep coming back to the salt."
Elliott Motorcycles took along a professional film crew from Bondi Film to make a documentary called The Ultimate Ride. More details to follow.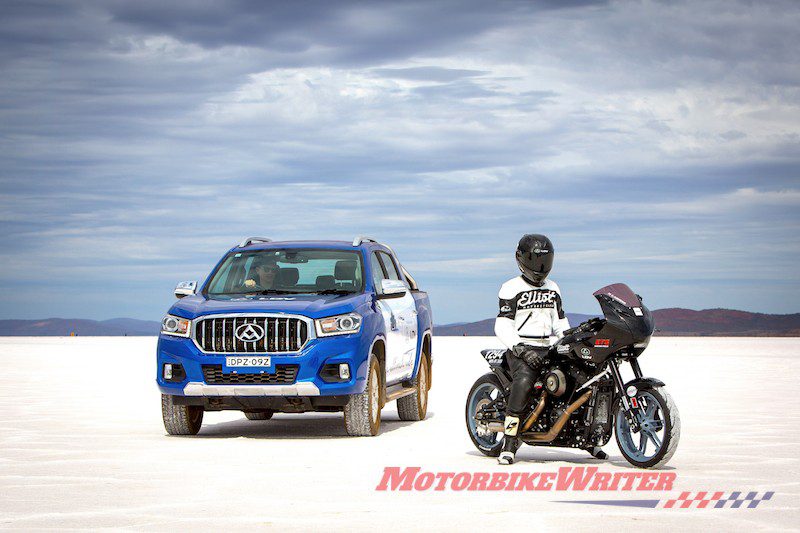 Dream to be fastest
Elliott came up with the idea to build the world's fastest Softail with products he designed when Harley-Davidson last year released a new Softail family that included the Dynas powered by the new Milwaukee-Eight 107 and 114 engines.
He says his dream of setting speed records started after drag racing for two years.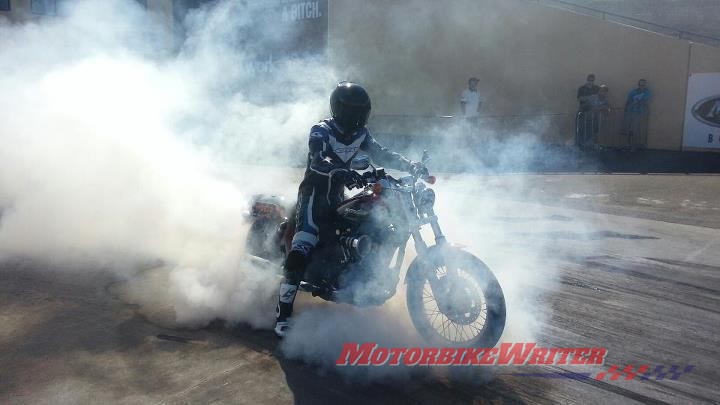 "I needed a new fix and I was attracted to the unknown of going flat out on a Harley-Davidson," he says.
"No known records have been set with the new Milwaukee-Eight Softail."
Passion for motorcycles
Elliott grew up in Birmingham, UK, with a passion for motorcycles from his father.
"When I was 11 my dad opened up his own motorcycle shop," he says.
"It was at that point I was hooked on the technical side of motorcycles.
"I started working with Dad when I was 12, initially as a Saturday job. After school I started work in my dad's motorcycle workshop full time.
"He gave me a level head, teaching me the humility, focus and discipline I needed to be a top mechanic and a leader."
In 2010 Elliott became a master technician for Harley-Davidson and In 2012 he moved to Australia.
"The move was a critical step forward in my motorcycle career having the opportunity to be a designer and racer of Harley-Davidson customs," he says.
He has now started Elliott Motorcycles in Sydney to build custom motorcycles. 
Elliott Motorcycles Harley-Davidson Fat Bob 114
Engine: Custom made pistons to be at the top of the 2000cc class; Worked cylinder heads; camshaft yet to be chosen; modified balance shafts; race fuel by ETS
Modifications: Buell wheels; Buell upper & lower fork clamps; XR1200 forks; custom front & rear fender; partial front fairing; custom exhaust; mid-mount primary conversion; custom seat pan; ABS system removed; clip-on handlebars
Elliott Motorcycles products: Rear set mounts & controls; footpegs; derby cover; shift lever; suspension adjuster; timer cover