Despite the 2015 Zero Motorcycles electric models having greater range ( 275km) and more exotic components, prices have been kept the same for 2015.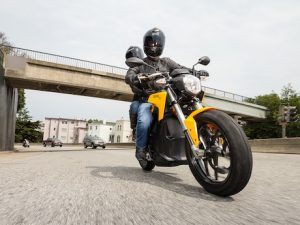 So the Californian company has hired on more staff and improved their manufacturing processes to deal with the expected increase in worldwide demand.
The electric future for two wheels is currently booming with British sportscar manufacturer Caterham unveiling two electric bikes at the recent Milan show, Yamaha about to release two electric models and Oregon-made Brammo Empulse and Empulse R about to be available for sale in Australia through ElectroMotive Force (ELMOFO), a subsidiary of Solar Power Australia.
Zero Motorcycles Asia Pacific sales director Phil Wilkinson says they have been very busy rolling out the 2015 range and signing on new distribution partners throughout the Asia-Pacific region.
"Sales for Australia are going well with only very few 2014 models remaining in dealerships," he says.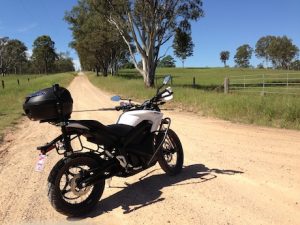 "We are experiencing lots of interest for our 2015 range thanks to the addition of ABS, Showa Suspension and 10% more range among several more improvements.
"In anticipation of our 2015 range, we have made some changes to our production facility that will increase our manufacturing capacity. With the growth of our company we have evolved our manufacturing processes through the inclusion of state-of-the-art technology ensuring our bikes are manufactured to the highest level of quality."
Phil says Zero's partnerships with companies such as Showa, Pirelli and Bosch are "a key sign of the willingness for large companies to embrace electric motorcycles and work with relatively small manufacturers such as Zero".
And despite the extra range and more exotic components, Australia has so far been able to keep Zero prices the same last this year.
Zero Motorcycles 2015 rideaway prices:
Zero S and DS: $20,490 (ZF9.5), $23,490 (ZF12.5)

Zero SR: $25,490 (ZF12.5 only)

Zero FX: $16,490 (ZF2.8), $19,490

 (ZF5.7)

Z-Force® Power Tank: $3800