British electric motor company Saietta Group is expanding its production facilities as its radical Axial Flux Traction (AFT) motors roll out to the mass electric vehicle market.
Saietta means thunderbolt in Italian and their AFT-powered vehicles have set records on the water and in the air while their electric super bike was the first to win the Isle of Man TT Zero race.
They say their AFT140 motor is being taken up by other automotive companies, but declined to say which ones.
However, they claim their motor is "optimised for mid-power motorbikes and final-mile delivery vehicles".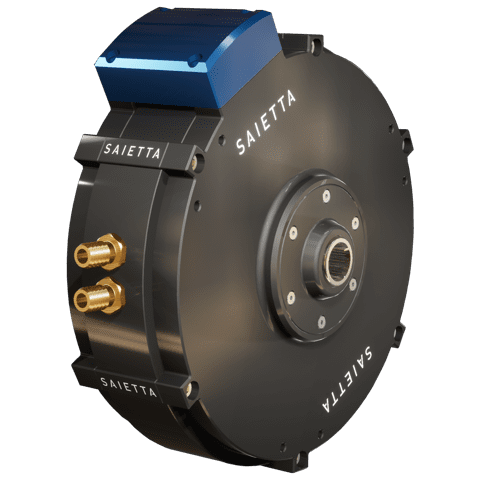 "The unique AFT design provides class-leading performance with high-torque density at low voltage and is particularly efficient on urban duty cycles," they say.
"AFT has been rigorously designed for high automation in volume production meaning AFT140 cost effectively delivers class-leading performance for the L-Category target market."
The "L-Category" is powered two- and three-wheelers (motorcycles, scooters and trikes), quadricycles, and micro cars.
The British company began in 2014 with the Saietta R super bike for $A35,000.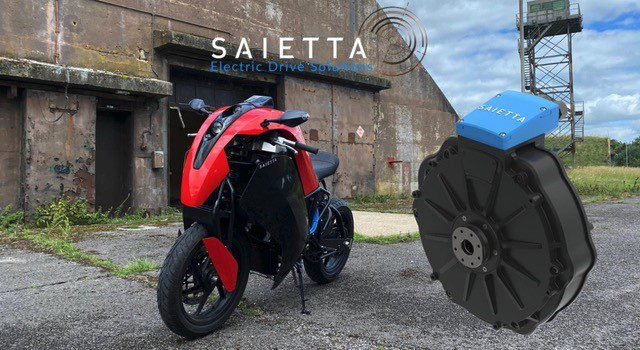 Back then the Saietta R had range of almost 200km in the city and about 120km on the highway, 127Nm of torque, recharging time of 3.5 hours and a top speed of 170km/h.
It appears the company no longer makes electric vehicles, but concentrates on its AFT140 motor for use in other vehicles from buses to boats and, of course, bikes.
The Oxfordshire company plans to sell its technology under license in Asia and the rest of the world.
Their expanded production plan will add 150-250 jobs over the next three to five years and the new sustainable plant will be powered by solar panels.
It will be funded by a fresh investment round.