Don't be mistaken by the vintage looks and name, this Saroléa SP7 racing bike is powered by the future. It's an electric motorcycle with an all carbon-fibre frame, swing arm, subframe and even cable guides.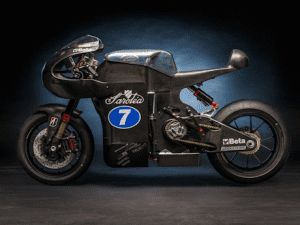 It bears the name of the first Belgian motorcycle manufacturer and one of the first bike makers in the world, yet it has very modern technology with specifications that speak volumes with 180 horsepower, 400Nm of torque and weighing in at 200kg. Compare those specs with the current Honda Fireblade 1000cc superbike at 178hp and 200kg. Almost identical! However, the CBR's torque is a relatively weak 154Nm.
The Saroléa racing bike, ridden by Scot Robert Wilson, will be one of several high-profile entries in the annual electric motorcycle race at the famous TT event at the end of May. They also include a Mugen piloted by TT legend John McGuinness.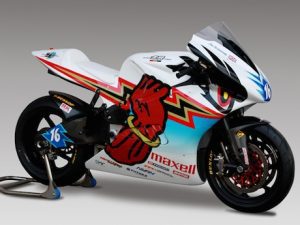 Saroléa was established in 1850 as a weapons factory by Joseph Saroléa and began making motorcycles in 1892. It was shut down by the Nazis in World War II and had brief moments of racing highlights after the war before closing in 1963.
While the Belgian company's return to racing will be welcomed, it is not yet known why the company is firing up again and whether they have any plans to make production version of the electric motorcycle.