Just a few days ago we caught wind of two new electric scooters that Yamaha recently revealed to the moto community – and while the unveiling is certainly a smart move given the demand for accessible electric machines, we can't say it surprised anybody here at wBW. 
For one thing, Yamaha gave us a hefty heads-up back in 2019 that they would be contributing to smaller-displacement electric units when they came out with their EC-05 – a spiffy little scoot with swappable batteries that provided an alternative to range specs in electric offerings of the industry.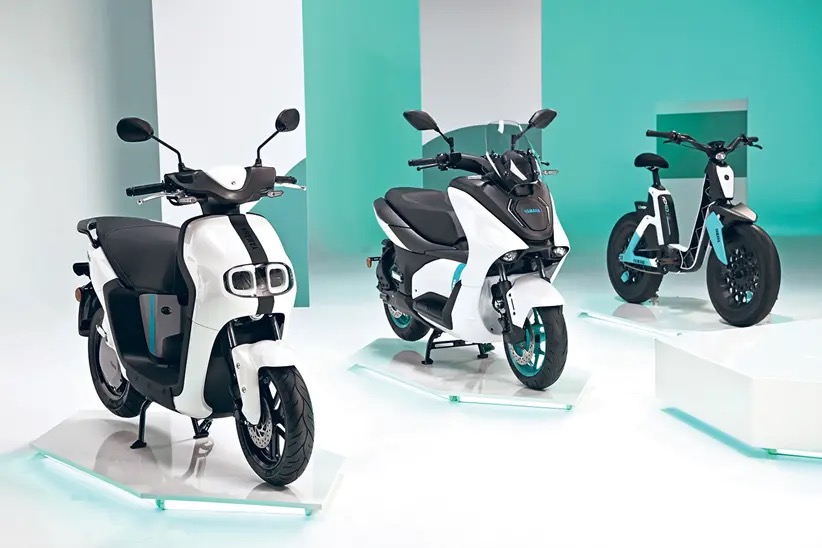 Keep in mind – KTM, Piaggio, Yamaha, and Honda have already put their heads together for a swappable battery system; and with the additional partnership between Yammie and Gogoro (a Taiwanese company that has developed a battery-swapping refueling network for urban electric scooters, mopeds, and motorcycles with a gigantic debut in China last year) back in 2018, Yammie's about to get very much involved in the small-displacement, swappable battery machine movement that's taking the East by storm – and they'll likely be introducing it on a mass scale to EU very soon. 
https://www.motorcyclenews.com/news/new-bikes/2022-yamaha-electric-scooters/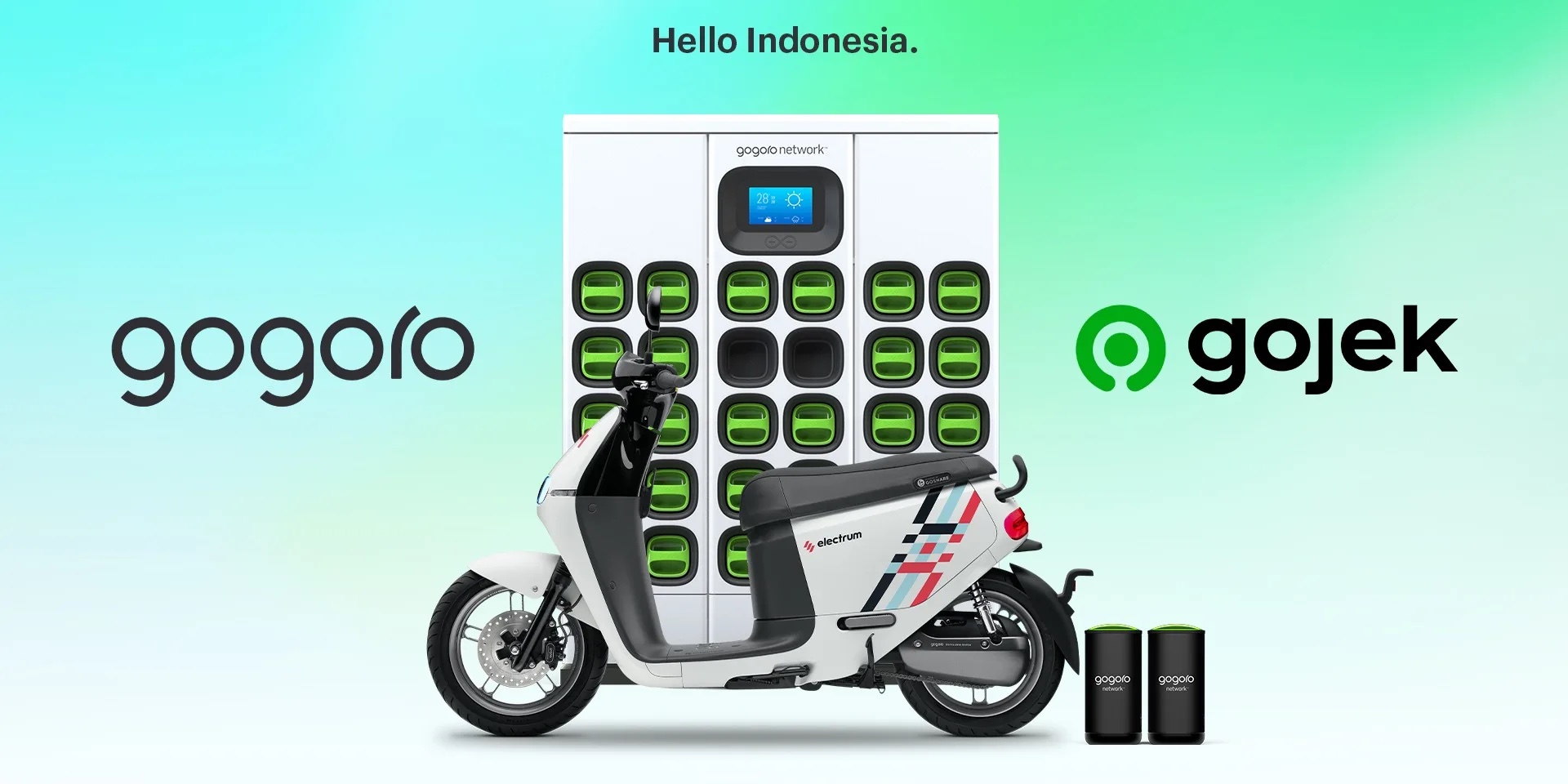 "The concept of mobility has continuously evolved over the years, and consequently our cities and infrastructures have adapted to these changes," says Eric de Seynes, Yamaha's EU President. 
"However, one thing that has remained the same over the decades is the universal desire and need for personal mobility that gives a real sense of freedom."
So let's take a look at the two scooters (we won't count the third, an ebike) Yamaha's revealed to us.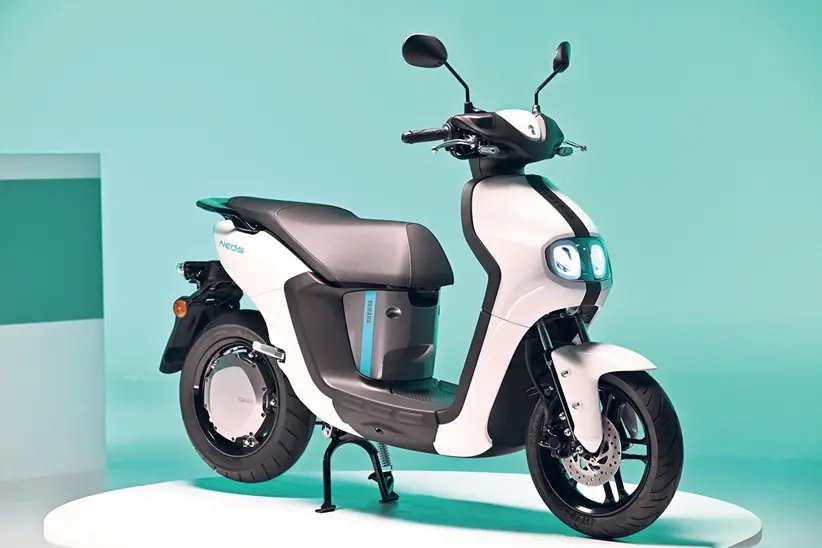 The NEO's
A 50cc scoot with swappable batteries, Yamaha kept this unit similar to the original concept, the Gogoro Smartscooter 2, capable of a 60-mile range and 58-mile top speed. 
Weight clocks in at a neat 112kg, with an 8.5bhp electric heart and MCN reminding us that the Smartscooter, at least, comes with a Gogoro monthly membership. 
The NEO's will purportedly be shown off in full this spring – ideally in a couple of weeks.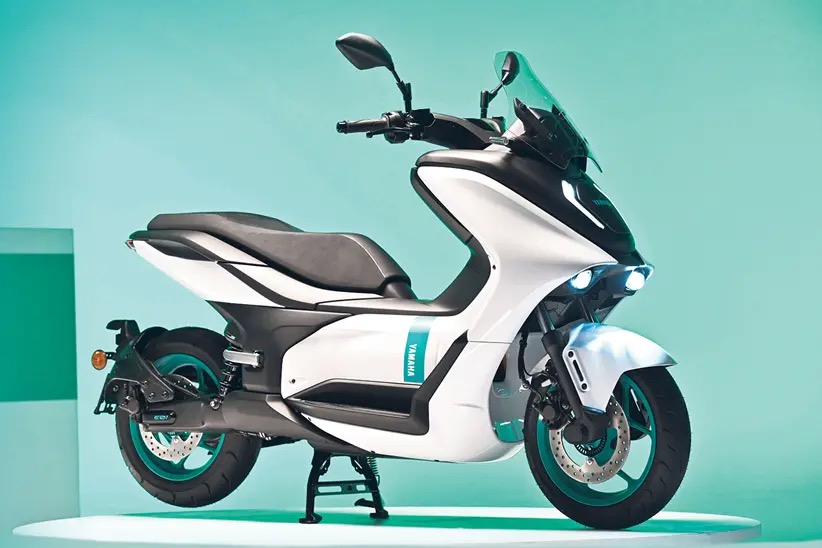 The E01
Yes, this is a machine that's currently up and running – and Yamaha's told us that we will be getting a refreshed version of this 125cc model, though it's unlikely that it will be available for a spring debut given the fixed single battery peeked at us in prototype filings. 
Apparently, for this particular machine to be successful, Yamaha's waiting until there is some kind of charging network in place – preferably starting small, in a large city such as Paris or Milan. 
Once the network proves the E01 is useful, Yammie will put it into production with the whole process being estimated at around 2-3 years to reach completion.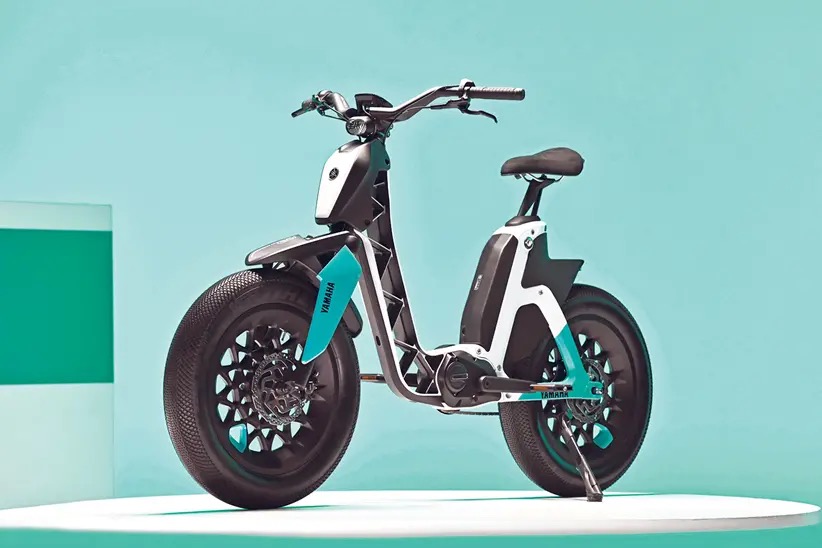 For other similar news, be sure to check back here at wBW's shiny new webpage format. You can subscribe to our hand-curated newsletter, too, if you find you don't have the time – we'll deliver to your inbox twice a week; no bull, just the good stuff. 
Drop a comment below letting us know what you think, and as always – stay safe on the twisties.