Coventry-based electric bike brand Maeving has been seeing some pretty stellar figures lately. Between the first batch of their A1-friendly RM1 electric 'Boardtracker' completely selling out (100 units in total) and the company also receiving an additional 1500 registrations of interest, it's safe to say that the brand is predicting an increase in sales for the next season – and naturally, the goals continue to be 'doing their bit for climate change.'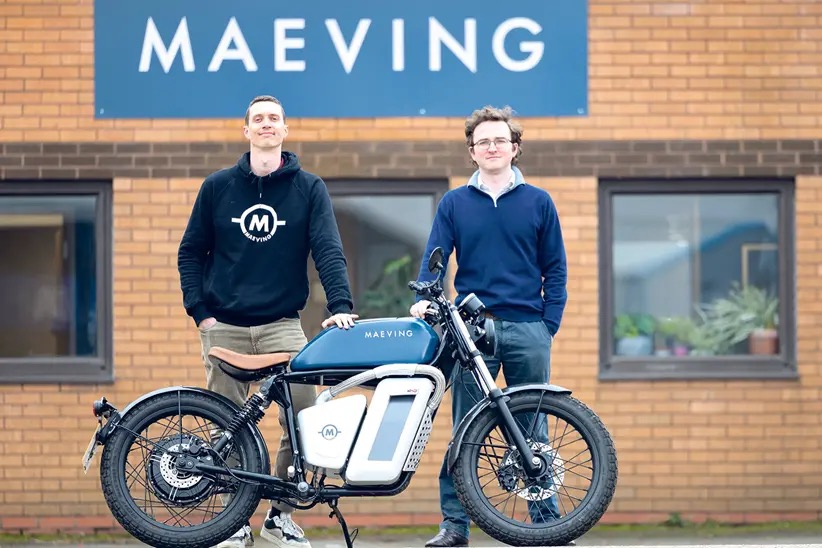 "It's amazing to be working on bikes – particularly being electric…" says Seb Inglis-Jones, co-founder of Maeving, in an article from MCN. 
Inglis-Jones and his current co-founder, Will Stirrup, created the brand from scratch when their dreams to import bikes from China for a clean cause didn't churn up anything new. 
"Realising that the product didn't exist, we came back and went 'right, we're gonna start from scratch here,'" Will continued.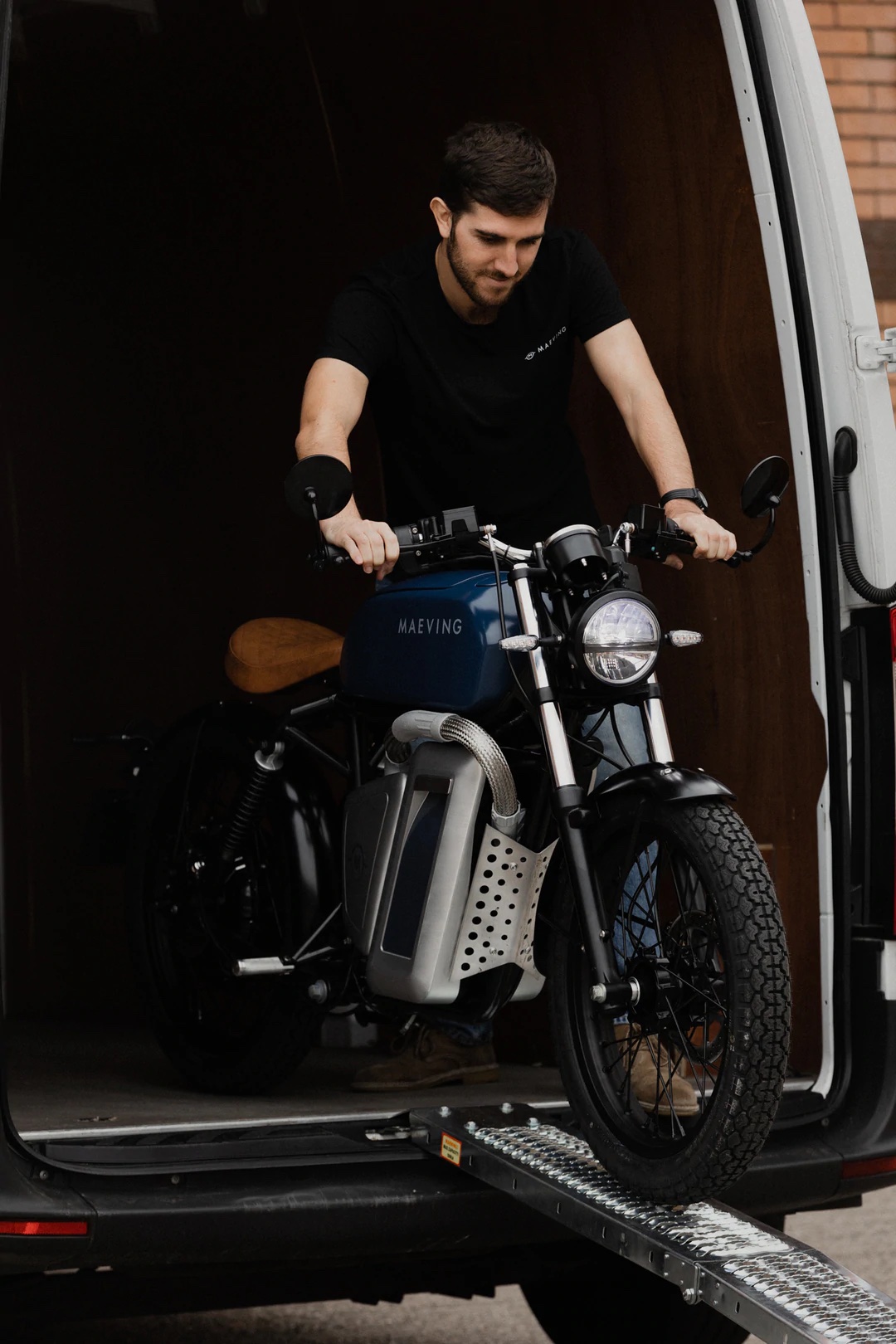 The product in question was a motorcycle that was capable of style yet used swappable batteries for convenient travel, lengthening what would otherwise be unimpressive figures for the machine's range. The pair put their brains together and punched out a prototype by 2020, somehow also securing funding for the basis of their current working team today.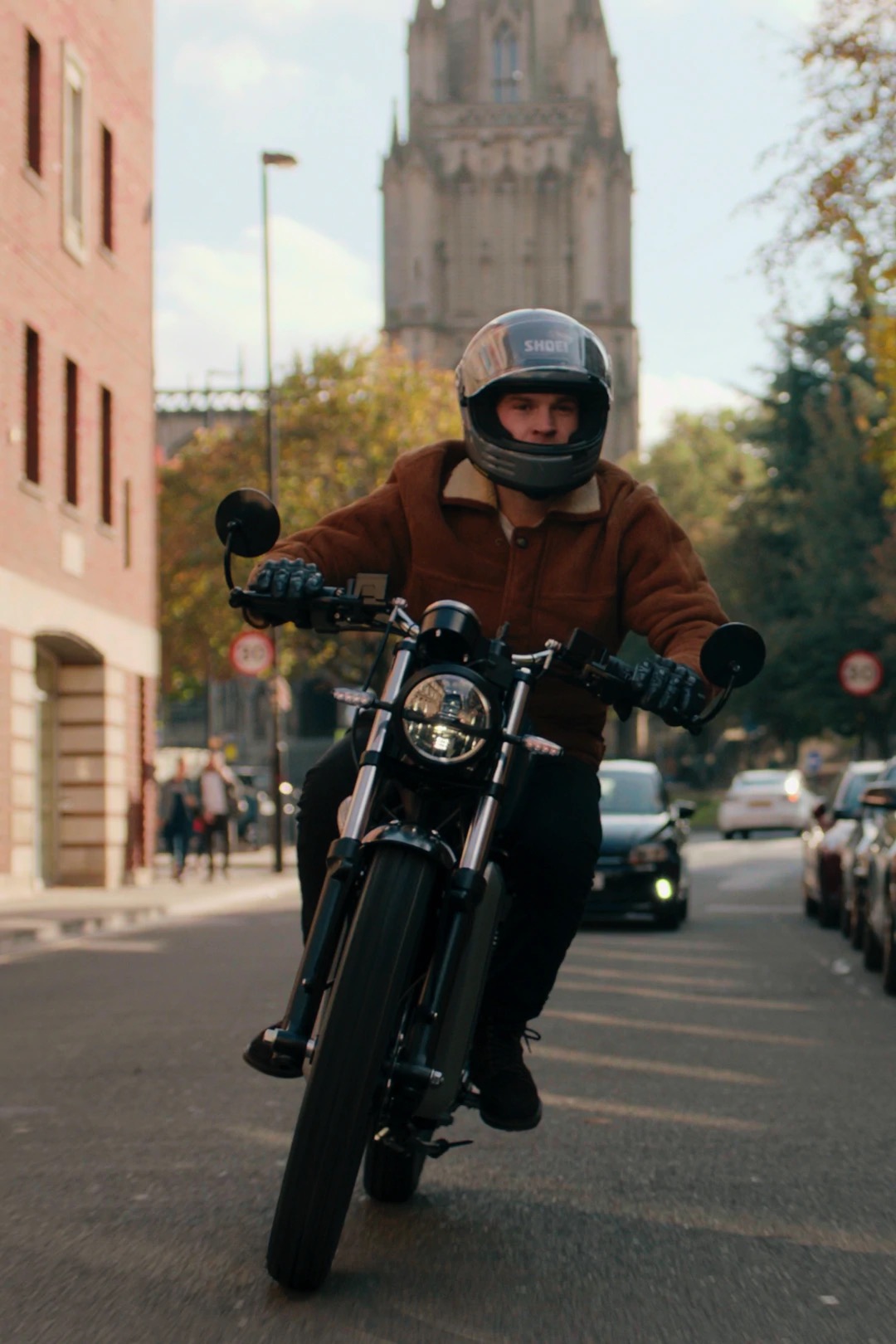 With the first batch of 100 units now sold, Stirrup tells MCN that their main focus is checking everything over to make sure that each and every unit is a good sell; after all, it's good to "make sure that's all tickety-boo before we try to sell too many bikes."
If you're worried about the influence of China on this build, you needn't be; we're told that 65% of the bike's components are from the UK, with the entire thing being put together on Coventry soil with all the love, care, and attention that befits a small bike brand trying to make a big difference in an even bigger world.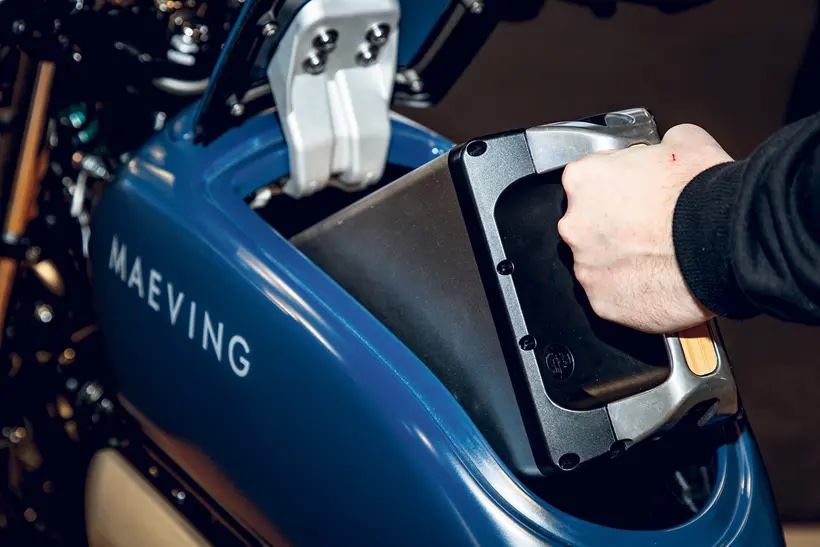 The Maeving RM1 Boardtracker's Bosch hub-driven motor boasts a top speed of 45mph, with the potential to use two swappable batteries in the bike's frame; should you use just one battery, you're locked in at 4.5 kWs of juice – ramped up to 5.7 kWs if you insert the second battery (which can be had for an additional £995, on top of the bike's £4995 pricetag which features the one battery included).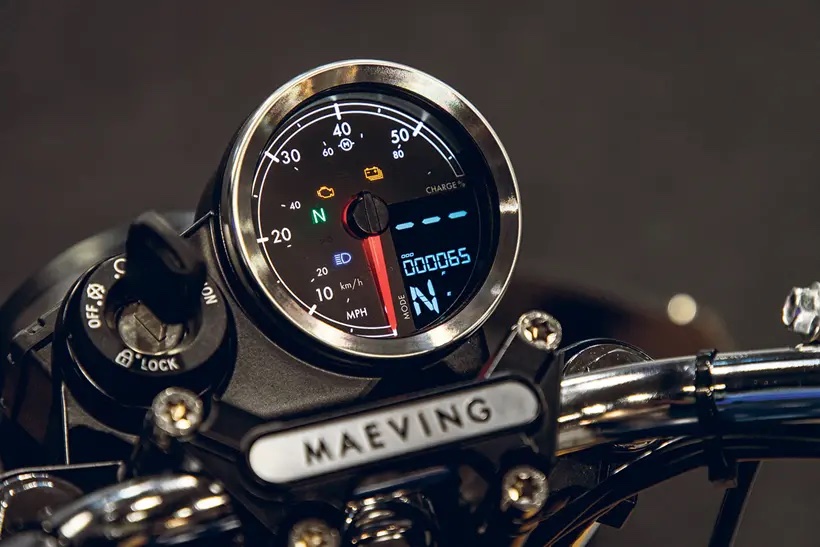 We're even told that these batteries can be recharged in a generic house socket within four hours – nothing near as close as the LiveWire One's offering, which currently charges to 80 percent in 40 minutes and 100 percent in an hour…but that's the price you pay for the convenience of batteries that you can easily swap out, so everything tallies up in the long run. 
For more stories like this, be sure to subscribe to our newsletter; drop a comment below letting us know what you think, and as always – stay safe on the twisties.