Trunkenpolz' Mattighofen-based machines now have a new addition to their lineup, built to "bridge the gap between mini-cycle and motorcycle."
Let's take a gander and see what KTM gave us for next-gen scoots, yeah?
We already know the predecessor SX-E 3 to be an 86-lb little ripper with a 40-mph top speed – nothing to sniff at, though the $4,999 USD price tag hits the higher end of the spectrum for this category of bikes.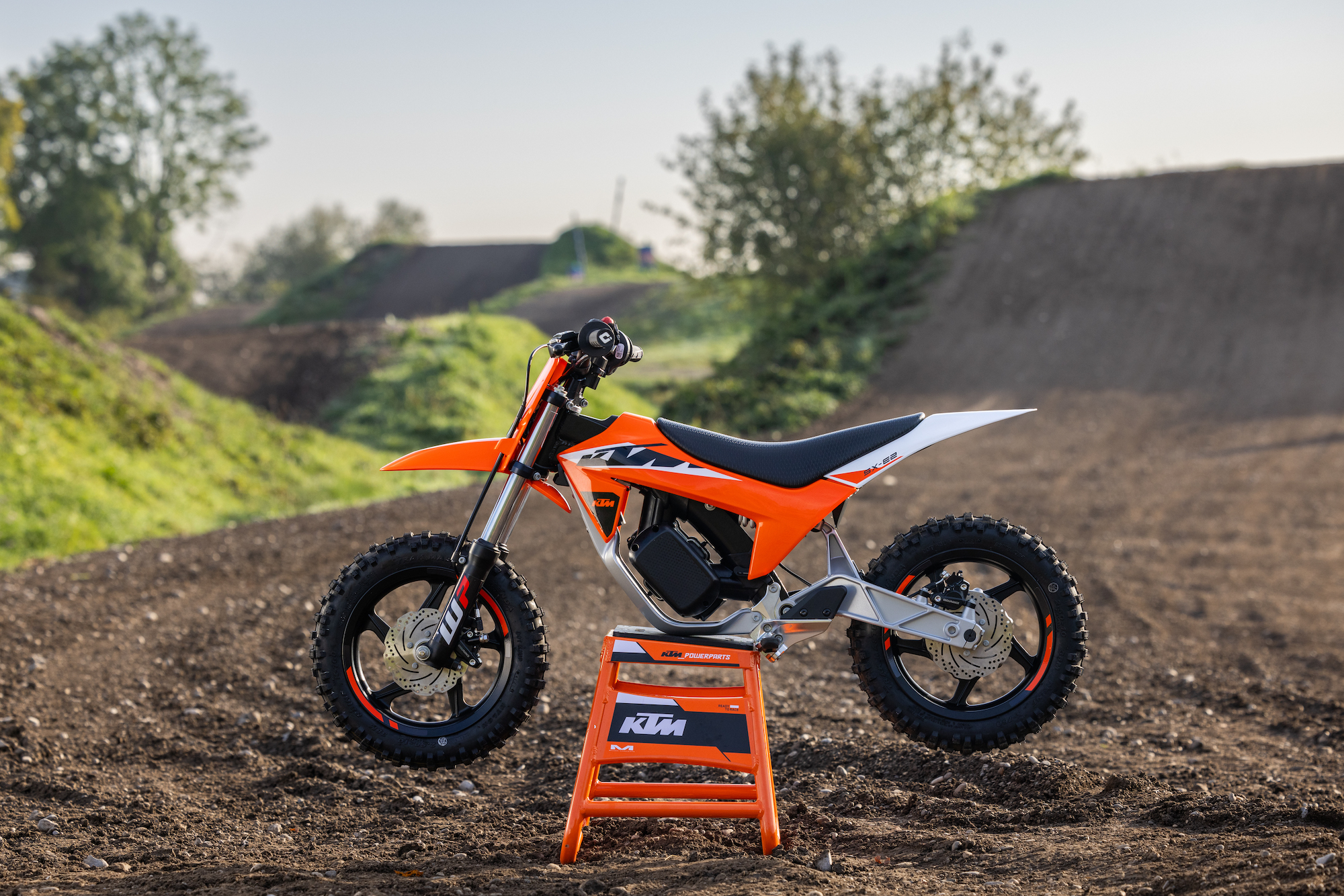 The new SX-E 2, by contrast, delivers the perfect bit of punt to upgrade from Team Orange's SX-E 1.20 stability cycle. Weighing in at 59.5 lbs and featuring nifty perks like a 2-level adjustable seat height, this new electric racer also allows users to lower their bike's fork (and adjust the footpegs) for the ultimate customized ride.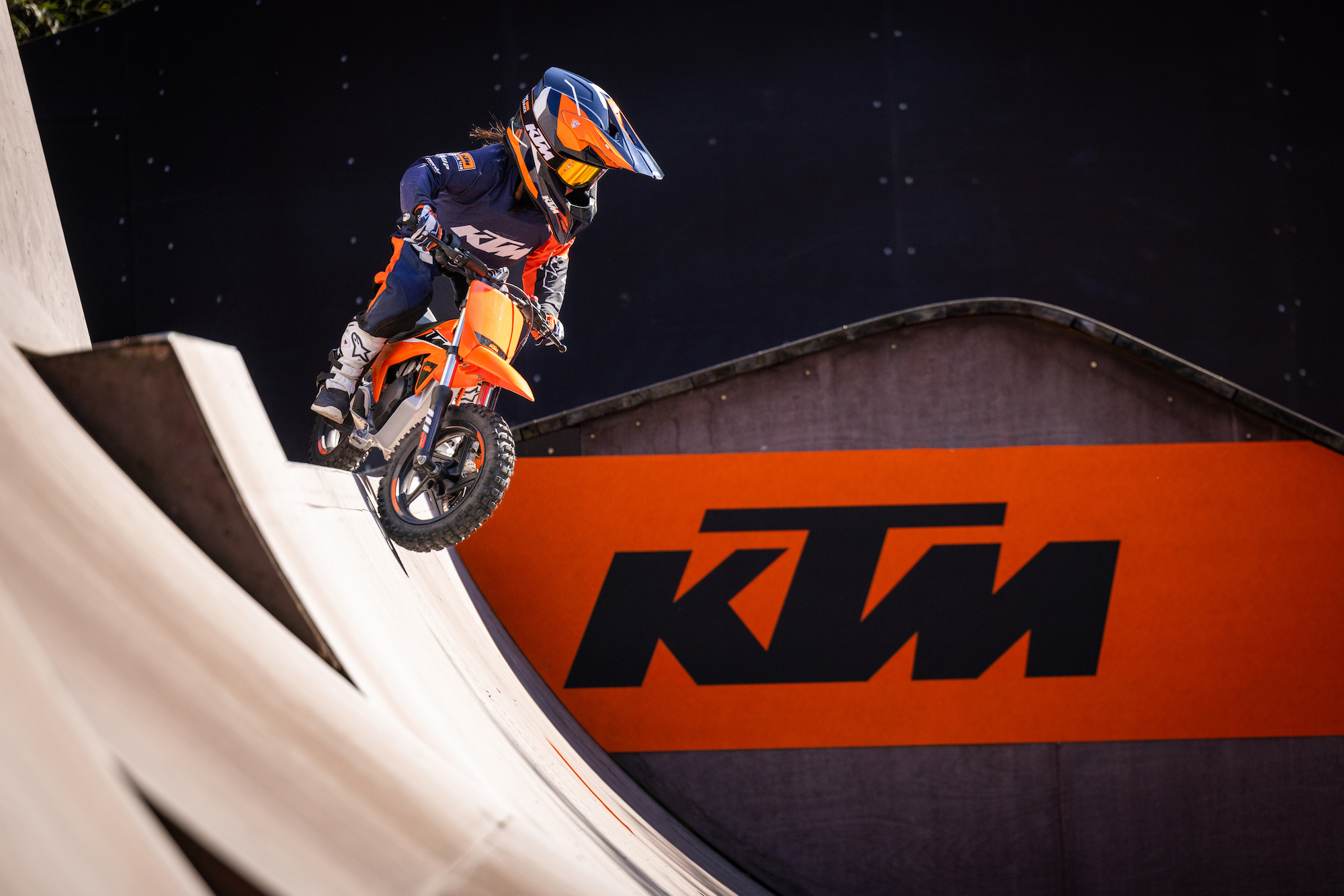 Other neat features on KTM's new wee SX-E include rollover sensors, a wrist lanyard key, swappable batteries and a system that won't allow access to power until the rider rolls the throttle forward, initiating a vibration to let the kid know that they're safe to mount/head off.
The above handy tech joins KTM's 1.8kW motor capable of 50 Nm of yank that takes only 60 minutes to charge to 100% capacity.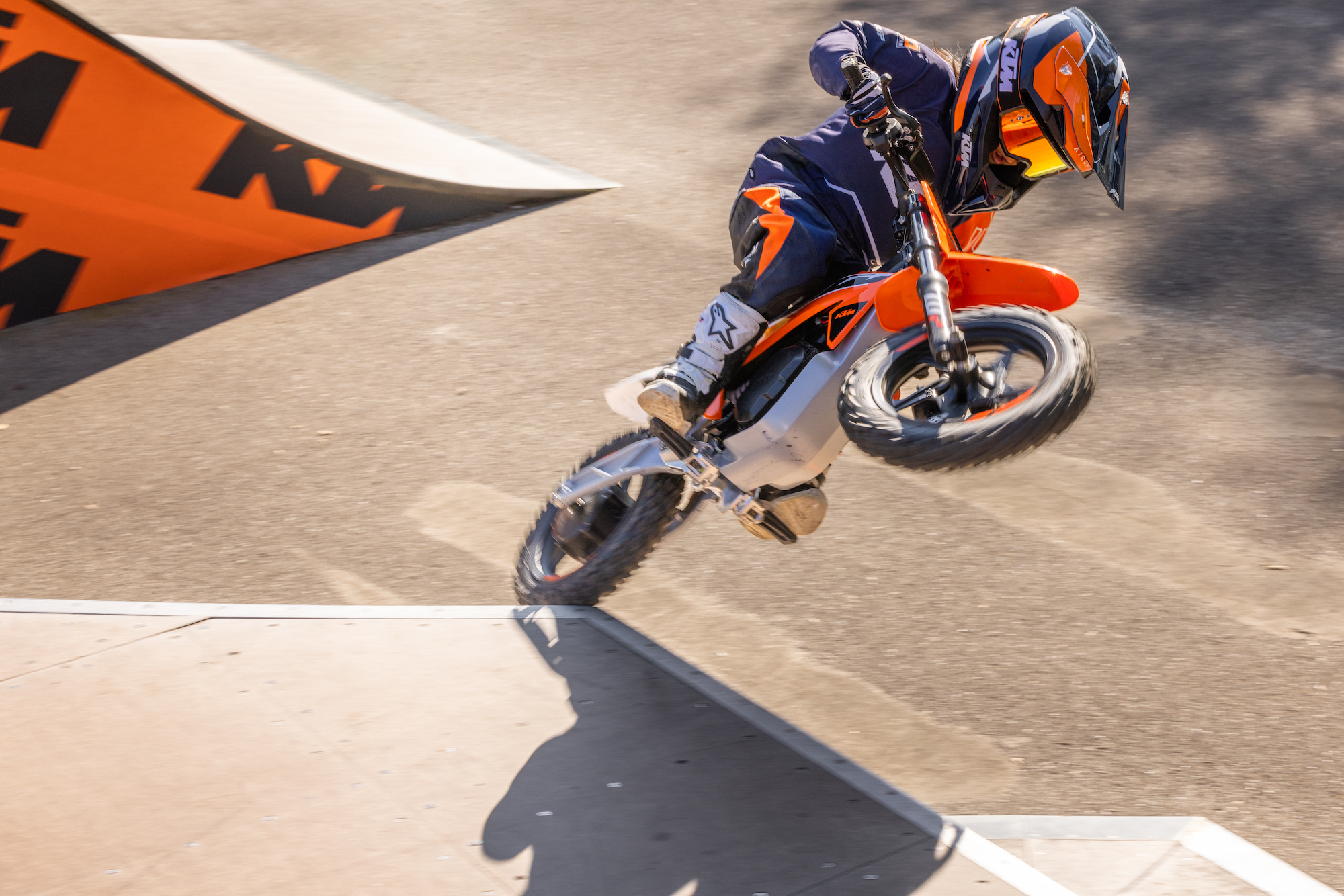 Here's a list of the other componentry KTM installed on the SX-E 2 that contributes to the MSRP of $2199:
Center-tube Aluminum Extrusion Frame concept

Glass-fiber reinforced subframe

Water-resistant BLi300 Lithium-ion power-tool-type battery

Non-adjustable WP Hydraulic Front Fork with 90mm travel

Preload-adjustable, 34mm hydraulic rear monoshock with 70mm of travel

Adjustable Seat Height (470mm – 500mm)

10″ black powder-coated aluminum HPDC wheels

KENDA tires

Radial, hydraulic 140mm disk brakes "with the brake pads being compatible with high-end market bicycle brake pads for easy availability."

Multifunctional display Indicating ride modes and battery level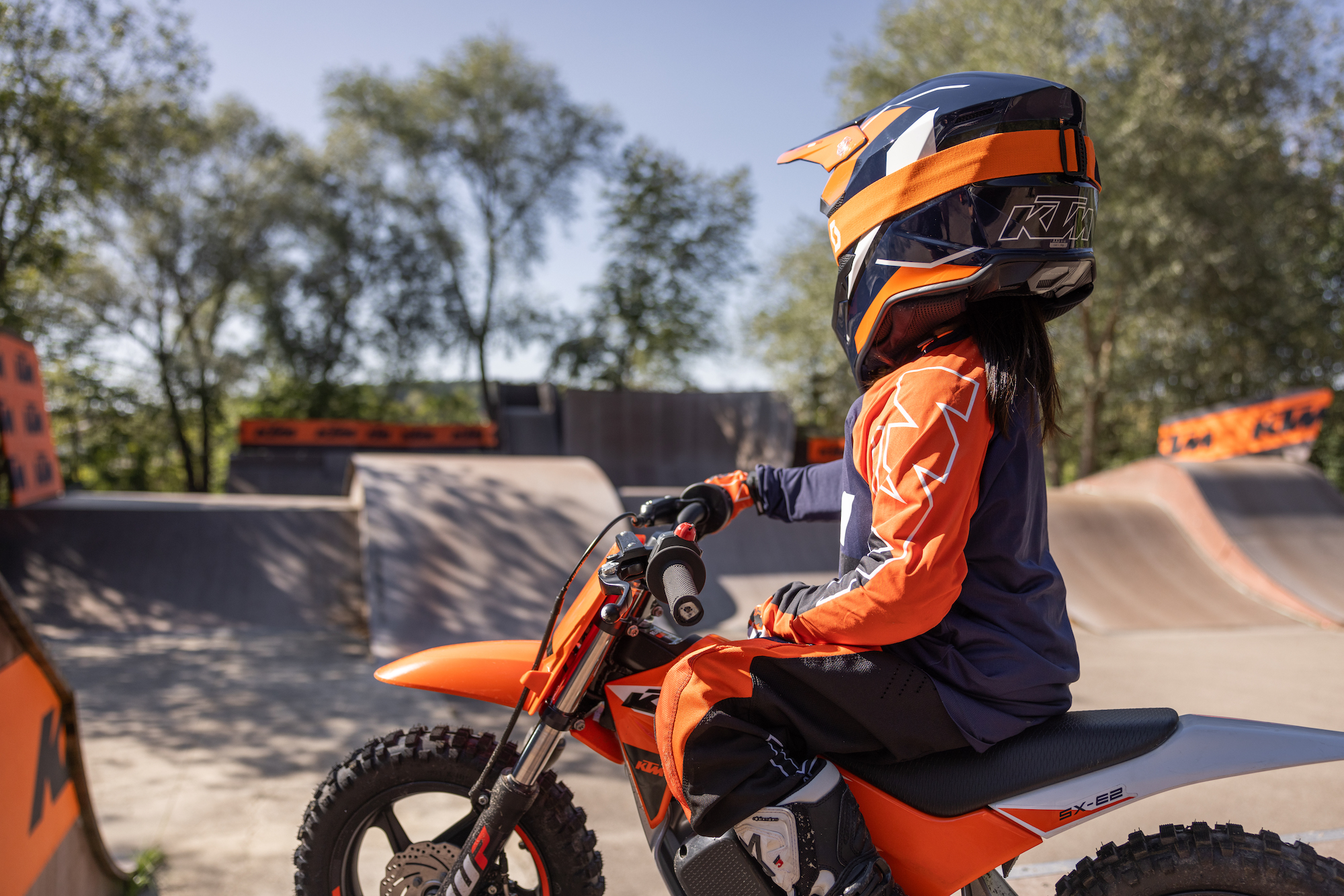 What do you think of KTM's SX-E 2?
*All media provided by KTM*