The world's biggest motorcycle expo is right around the corner, and every big brand in attendance is readying their "big thing" to posit to the moto masses. From Moto Morini's four new models to Kawasaki's promises to debut further progress on their Carbon Neutrality plans, the Fiera Milano Rho will soon be stuffed with bikes – and that includes Team Green's 40th Anniversary Edition Ninja range.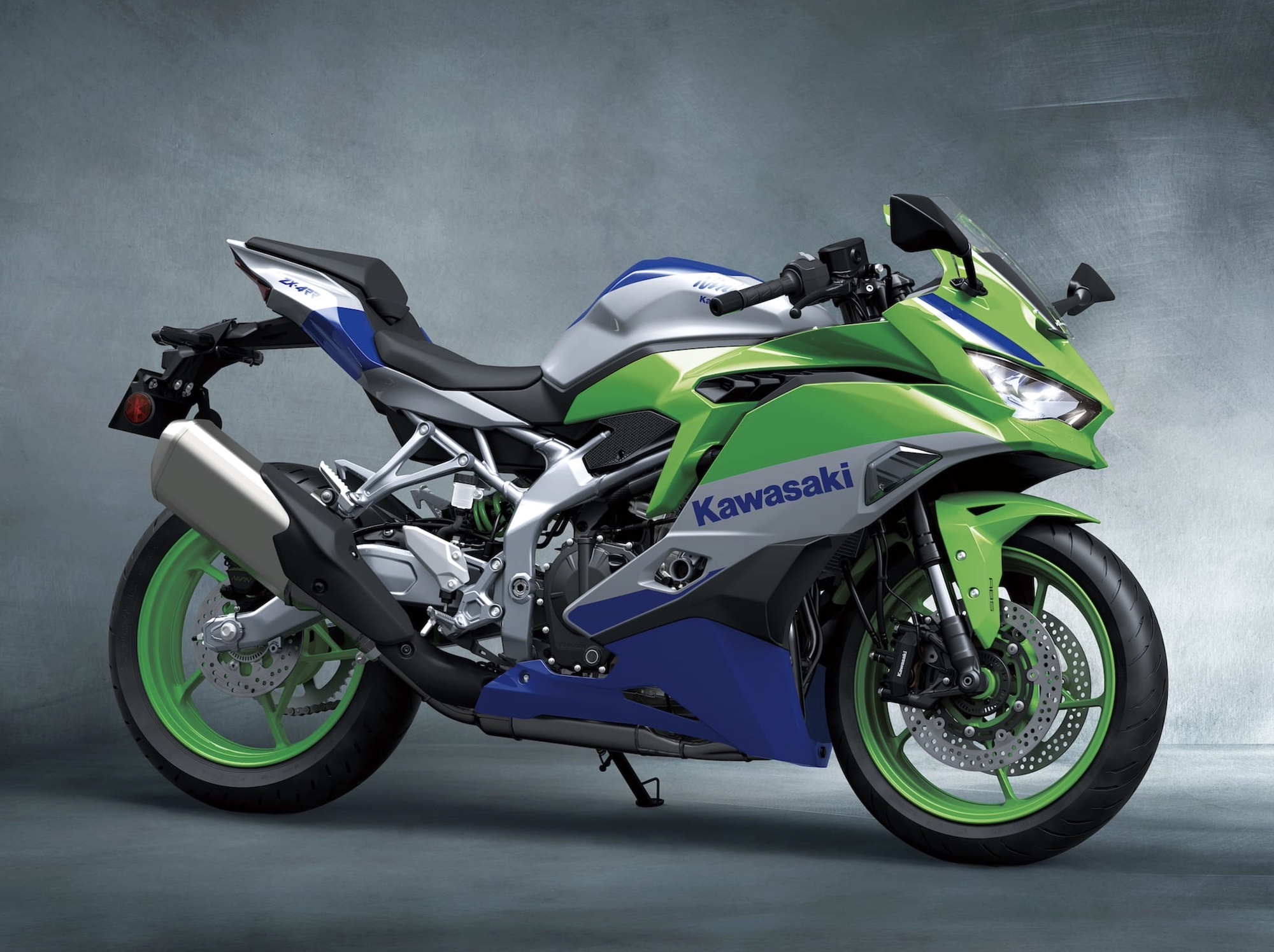 According to the press release, the new green/white/blue livery choice pays homage to Kawi's early 90s Ninja ZX-7 (three-times FIM Endurance World Champ bike), with the range primed for an official unveiling at EICMA 2023 (EICMA).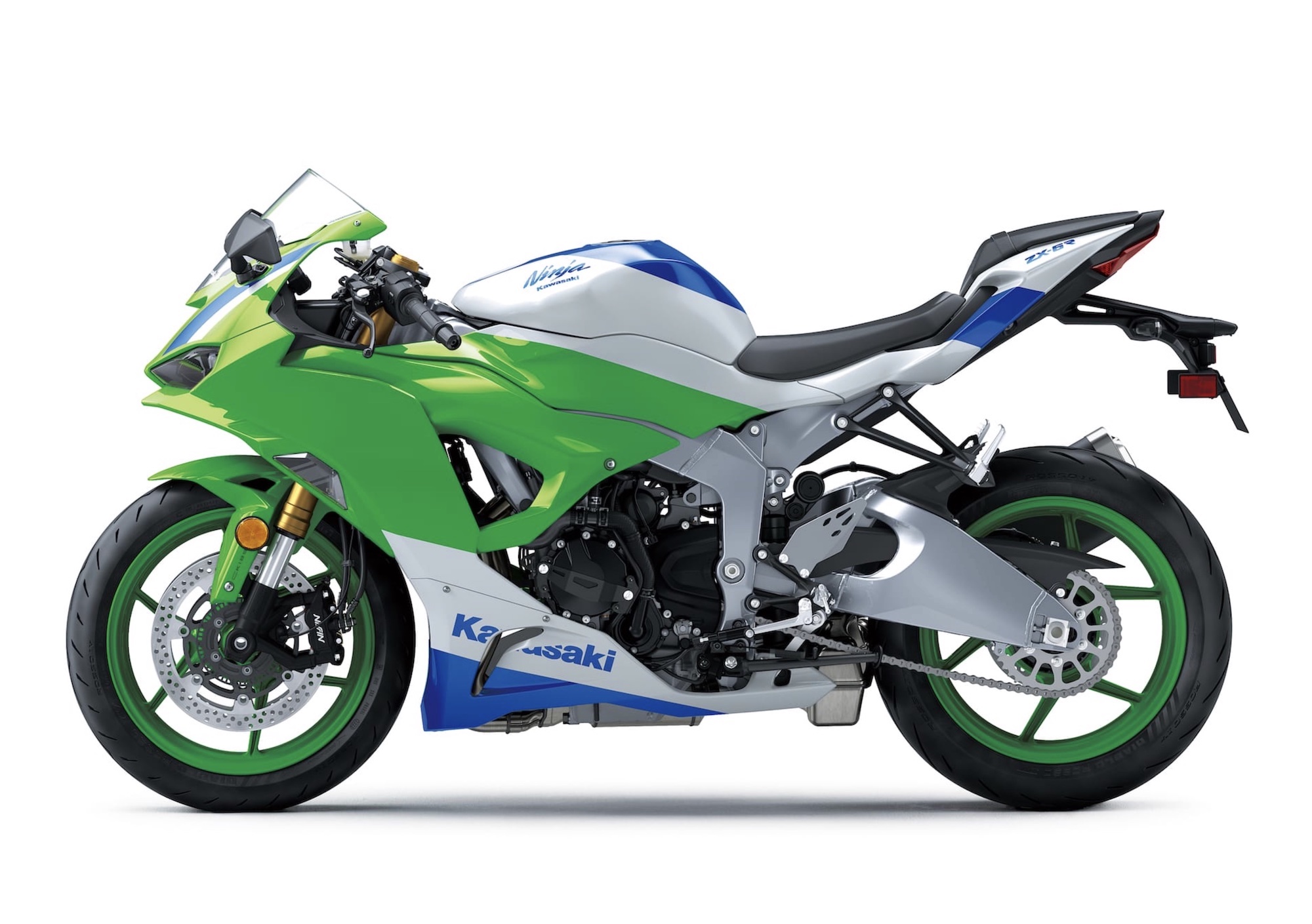 Here are the models getting the Anniversary fix-up: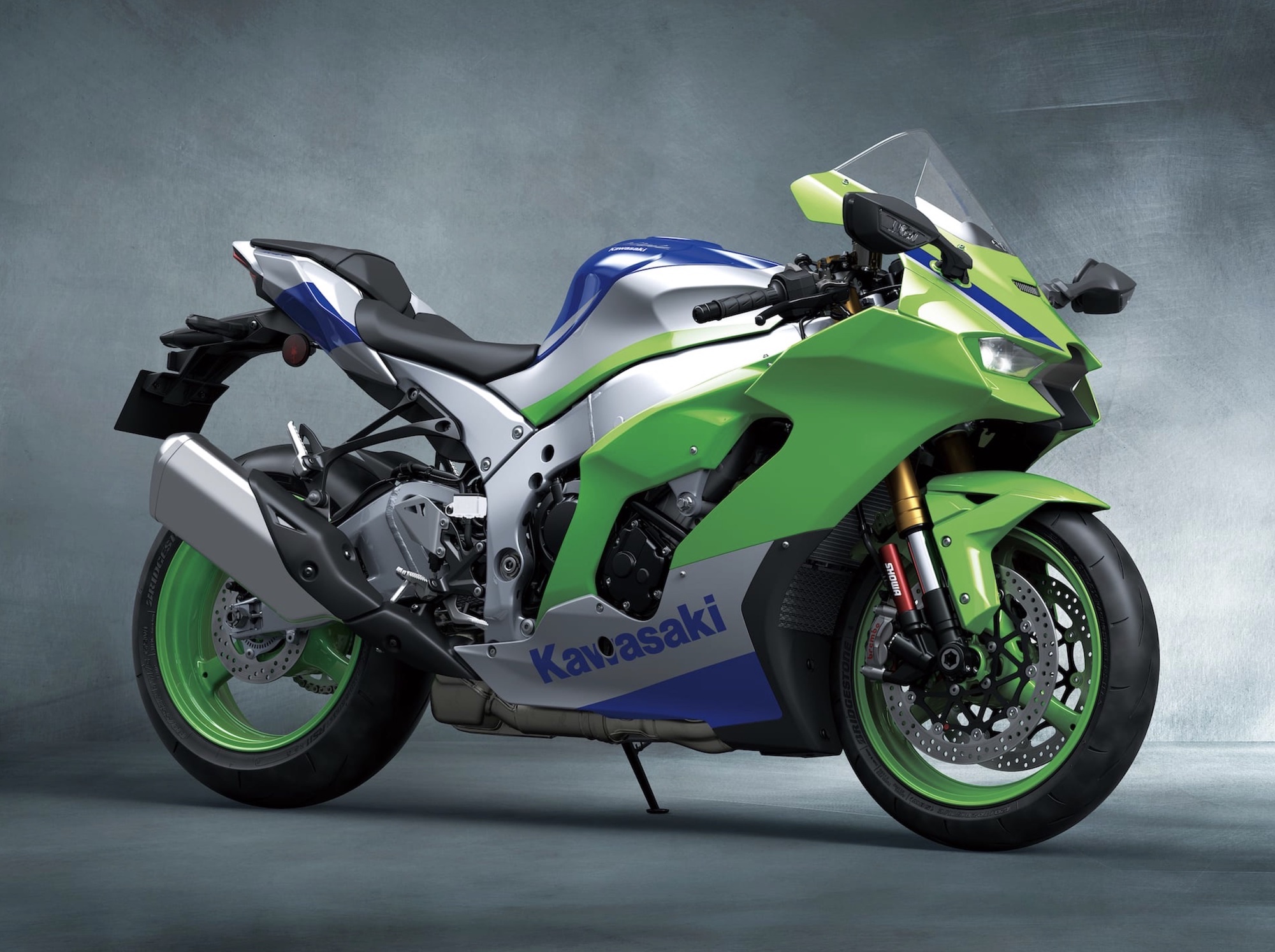 The special paint and graphics will accompany green rims and special touches for the ZX-4RR (silver fairing + swingarm), the ZX-6R, and the ZX-10R (silver touches plus gold-painted fork tubes).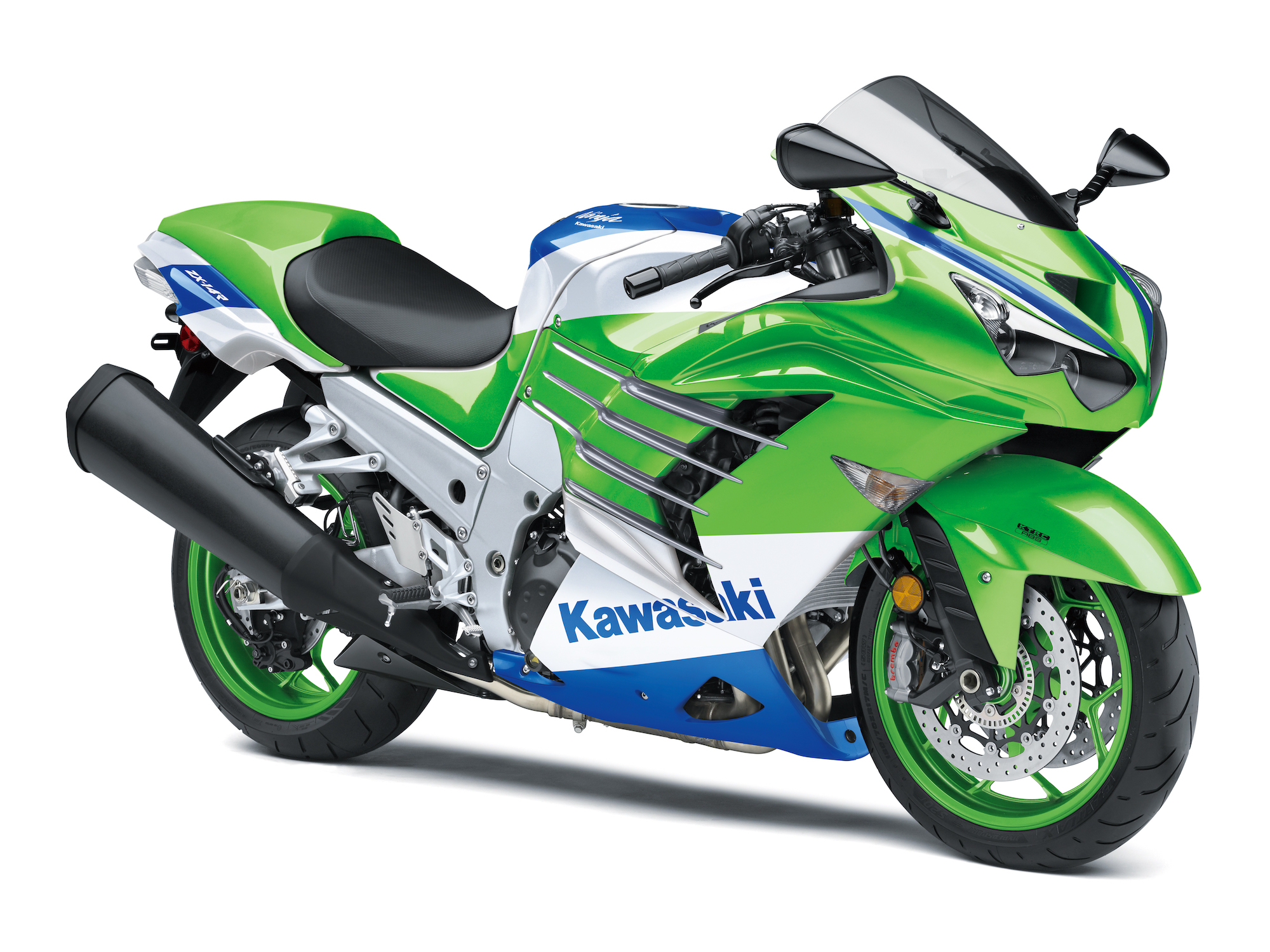 What do you think of Kawasaki's 40th anniversary livery?
*All media provided by Kawasaki*