Father's Day will be here before you know it, so we've put together a small Father's Day gift guide of some motorcycle products, motorcycle-related products as well as one gift that will save you time so you can go riding!
(Father's Day has come and gone in the North America and the UK, but in Australia it is on the first Sunday of September, just eight weeks away.)
Shark Raw Motorcycle Helmet ($349.95)
The versatile Raw will suit people who want a "raw" open-face look, but with extra chin protection. It will look great on a chopper, scooter or street fighter on any day, let alone Father's Day.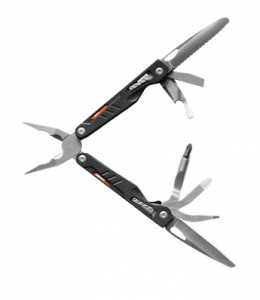 Motorcycle riders love a compact multi-tool! This Gerber unit features spring-loaded pliers forged from 6150 carbon steel with wire stripper and diagonal cutters for electrical projects. There are also three blades: a standard fine-edge, a multi-purpose fully-serrated edge, and smaller utility blade for everything else. There are sizes of flat-blade screw drivers, a universal magnetic bit driver with two Phillips heads, and a pry bar that doubles as a bottle opener.
BlackWolf Turbo Air Tent  ($999.99)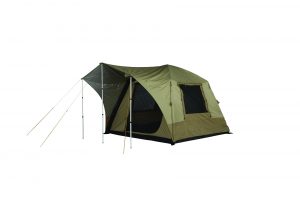 Motorcycle riders often camp out with their mates and are always in the market for a compact, lightweight tent. The Turbo Air is the first tent to feature 'Air Poles' in place of traditional poles which makes it lighter, easier to carry and quicker to set up. Just hook up the high-volume air pump and it's up in a few minutes. 

Princeton Tec Sync Headlamp ($49.95)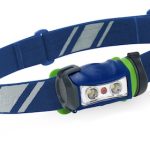 Still out camping, riders will love this headlamp with its innovative twisting power dial that makes it easier to use. A simple twist of the Sync's switch flicks between spot beam, flood beam, dual beam, and a red LED. 
AutoGlym Super Dad's Resin Polish ($28)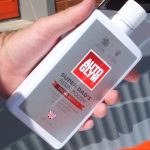 AutoGlym products are great for motorcycles and cars and will put a smell on dad's dial and shine on his most loved possession.
WORX Landroid – Robotic Mower ($1199)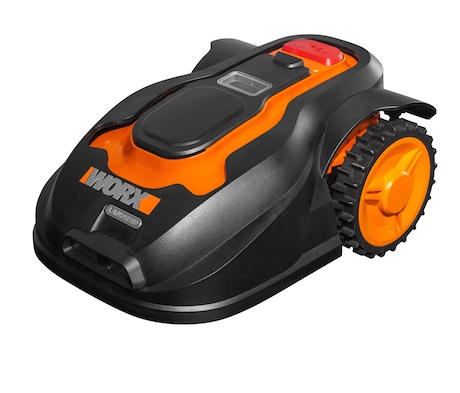 Weekends are precious for motorcycle riders and the last thing they want to be doing is mowing the lawn instead of riding. This mower is like the new breed of robotic vacuum cleaners that do the job on their own and free up your time for riding. This robot mower is battery powered and will cut areas up to 1000 square meters on a single charge. It arrives on September 1, just in time for spring grass-growing season!