New motorcycle brands, different styles of bike and a travel service are part of the new direction being taken at EagleRider Australia.
Brisbane shop owner David Reece says the fastest-growing motorcycle sector is adventure riding, so he is adding the Triumph Tiger 800, Triumph Explorer 1200, and Ducati Multistrada 1200 models to his fleet.
He's also adding learner bikes such as the Triumph Street Triple 660 and Ducati Monster 659 to capture another expanding category.
Most people associate EagleRider with Harley-Davidson and David has a range of Harley models, but he is augmenting that with the Triumph Trophy tourer, Ducati Monster 821 and Diavel muscle cruiser.
David says he's also working on a travel service and can take bookings for local and international tours that are fully guided or self-guided.
EagleRider is America's top motorcycle travel company and has been in Australia as a franchise for about 18 months at Brisbane, Cairns and Sydney.
David says the services and model line-up vary between locations.
His shop at 45 Moss St, Slacks Creek, also stocks rider gear, locks and GPS units.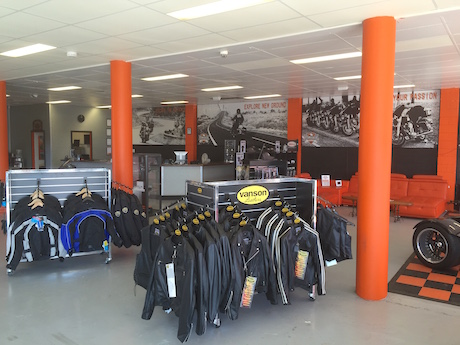 "Gloves are our biggest seller. It's surprising how many people forget to bring their gloves with them," he says.
His customers are locals, interstate travellers and overseas.
"I've got a group of guys coming in next week from Dubai," he says.
Rental periods can be from one day to several weeks and the rates include unlimited kilometres, free luggage storage, saddlebags and windscreens and helmets for the rider and pillion. Insurance from $18 a day and bond are extra.