Brisbane custom shop Ellaspede will stage their second Dust Hustle this year after the first event last September was a huge success.
The fun event where riders race flat track on a variety of suitable and not-so-suitable machines proves that the fun is coming back into riding and rekindling memories of 1960s cult film On Any Sunday.
A sold-out field of 85 novice riders entertained more than 500 spectators at the North Brisbane Junior Motorcycle Club's Mick Doohan Raceway in Brisbane.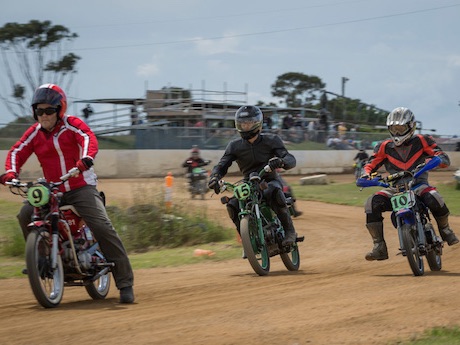 Ellaspede online and marketing manager Hughan Seary says they'll be back this year bigger and better.
The event is inspired by the famous Dirt Quake event made popular by Sideburn Magazine. "It is a flat track fun day open to all the weird, wonderful and woefully unsuitable motorcycles that could possibly be ridden on the dirt," Hughan says.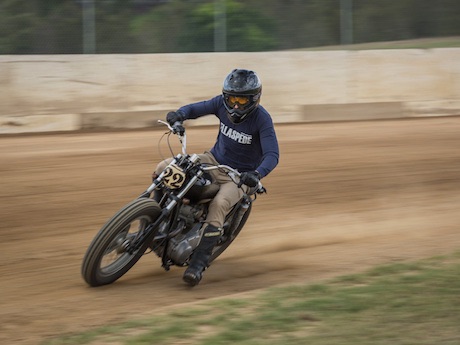 "We don't have a date for this year's event yet, we're still working that out with the North Brisbane club, but It will be in the second half of the year I know that.
"We will probably have a few more riders, but not too many more as we want to maximise track time. Considering the first one sold out I expect tickets to the next one to be more sought after with the increased interest and hence sell out quicker.
"We've had feedback from a lot of the spectators who have said they definitely want to ride at the next one, and many people are already putting bikes together for it so it should be a great turnout."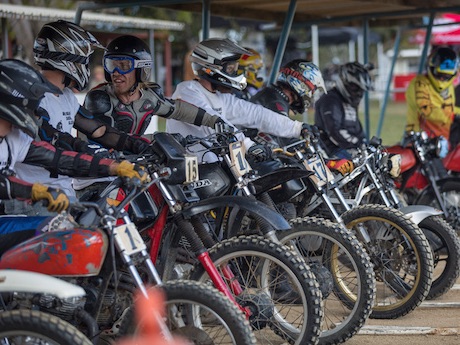 Hughan has also thrown down the gauntlet for MotorbikeWriter to compete. Who knows, we might enter our "Plastic Maggot"!
Dust Hustle is open to allcomers with classes to encourage amateurs and some unusual – and totally inappropriate – bikes.
Last year's Dust Hustle cost $65-$85 for riders plus a $25 Motorcycling Australia day licence. Spectators was free.
More details as they come to hand.