The new 2018 MotoGP season got underway with the Grand Prix of Qatar and continues this weekend in Argentina.
As has been the case for some years now, Spaniard Marc Marquez, on the Honda, was expected to sweep the race and immediately return to the top of the standings.
But, the season did not start as the Repsol Honda Team may have expected. The reigning world champion flew into the lead on the last corner of the final lap but the Ducati – ridden by Andrea Dovizioso driving – defied the odds and surged beyond him to claim 25 points.
Incredibly, Dovizioso started the race in fifth on the grid. He and Marquez made their way up the field throughout the race, biding their time until the thrilling showdown on the final lap. Given how talented Marquez is, it will be interesting to see if Dovizioso can keep pace, or even stay ahead of the reigning champion.
Can Dovizioso really conquer Marquez?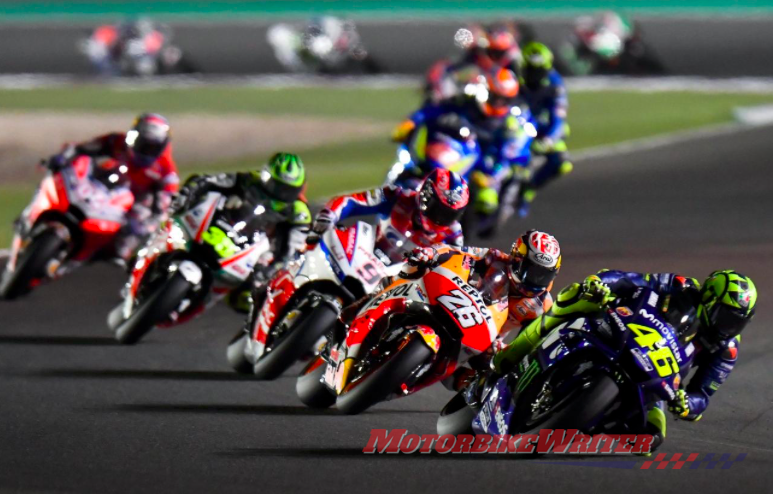 After Marc Marquez's fourth championship in five years, everyone's minds turned to theorizing who could possibly dethrone him. Having won his first championship at the age of 20 – the youngest world champion ever – Marquez only continues to get better. This offseason felt like a long one because of the anticipation for someone to challenge Marquez. As an added bonus, it was rumored that Ducati had the answer to solve Marquez's dominance.
While fans had to wait without any live MotoGP action, some turned to motorbike-themed games to feed their thirst for the action. Video games like Ride 2 or the new Isle of Man TT provide motorcycle action for console owners. Without a console, bike fans turned to online casino games like Slots Angels to fill the void, If you are a Canadian you can check those online casino bonus on the motorbike slots a common choice that offer great promotions. Boasting all of the suspense of the racing as well as the iconic symbols spinning in, the game has proven to be popular among Moto GP fans.
Then, came an exciting observation. Preseason testing hinted that the Ducati bike to be quite the animal around the track, with Andrea Dovizioso the rider ready to take on Marquez. Given the skilled ride of Dovizioso in Qatar and the sheer power displayed by the bike in the waning moments, preseason testing appears to have been a good indicator of an exciting MotoGP season to come.
Last year, Marc Marquez bested Andrea Dovizioso by 37 points and beat Valentino Rossi by 49 points in the season prior – scoring 298 points in both 2017 and 2016. There's no doubt that a battle for Marquez's throne is exactly what MotoGP fans want to see. But, given that his second-place finish at Qatar this year is his highest at that Grand Prix since 2014, this victory by Dovizioso should be taken with a pinch of salt.
(Sponsored post)