Hollywood actor Tom Hardy trades his personal Triumph Thruxton R for a Ducati Scrambler Full Throttle in the upcoming Spiderman spinoff movie, Venom, coming to Australian cinemas on October 4.
Even though he rides, it looks like he does very little riding in Venom unlike fellow Tom (Tom Cruise) who claims he does his own stunts in the latest Mission Impossible sequel.
This head-on photo does not look like Tom (Hardy), but a stunt double, even though it's just riding in a straight line.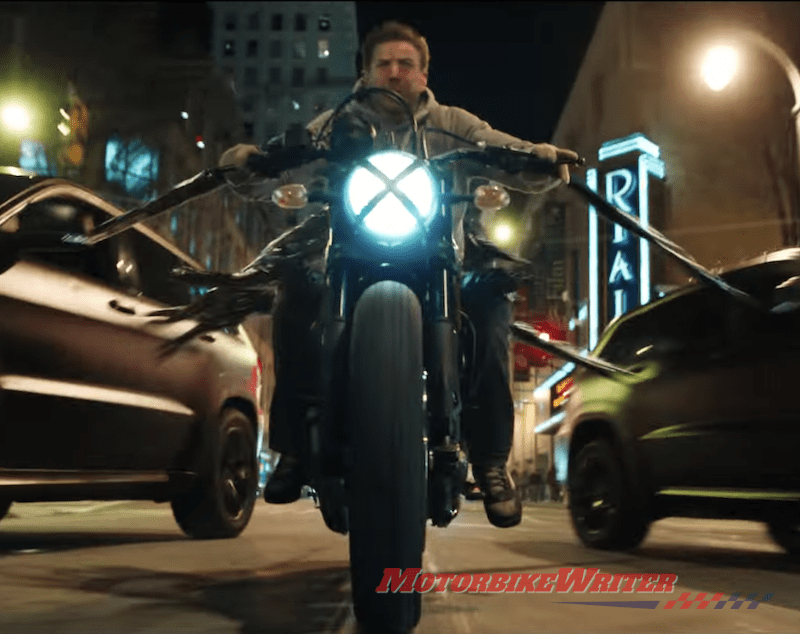 Tom did a bit of riding in Mad Max in Mad Max: Fury Road, but it's difficult to see him doing more than picking the bike up off its stand – at least in the official trailer.
All the same, it's great to see more motorcycles hitting the big screen.
It's a subtle way of embedding the excitement of riding in younger viewers.
While BMW has had a long history of using product placement in movies with both cars and motorcycles in the Mission Impossible and James Bond franchises, Ducati has a long way to catch up.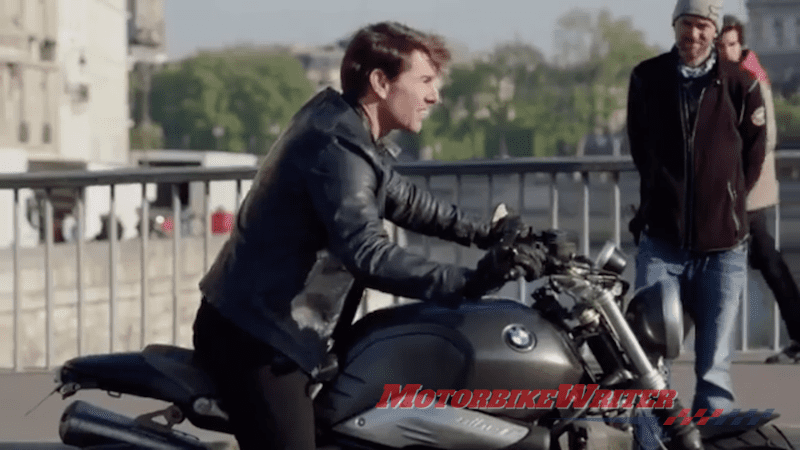 Ducatis have had bit parts in quite a few movies, but none of the blockbuster franchises like BMW.
Some movies featuring Ducatis:
Dr Evil (Mike Myers) and Mini Me (Verne Troyer) ride a 748 in Goldmember (2002);
Wesley Snipes is on board an ST2 in Blade II (2002);

The Matrix Reloaded (2003) features Carrie-Ann Moss on a 996,

Ducati 996 in Matrix Reloaded

Seth Green drops a Ducati 748 in The Italian Job (2003);
Leonardo DiCaprio rides a Streetfighter S in Inception (2010);
Ducati 848 trans forms into Arcee in the 2009 Transformers: Revenge of the Fallen;
A 2006 Ducati Sport Classic is used in TRON: Legacy (2010);
Tom Cruise pillions Cameron Diaz in Knight and Day on a Ducati Hyperstrada in 2010;

Tom and Cameron

British tough guy Jason Statham rides a Desmosedici RR in The Expendables (2010);

Ducatis feature in Wall Street; Money Never Sleeps (2010) with a Streetfighter and two Desmosedici RR models;

Gal Gadot rides a Streetfighter in Fast Five (2011);
The baddies rode Ducati Hypermotards in the 2017 remake of CHiPs;
Venom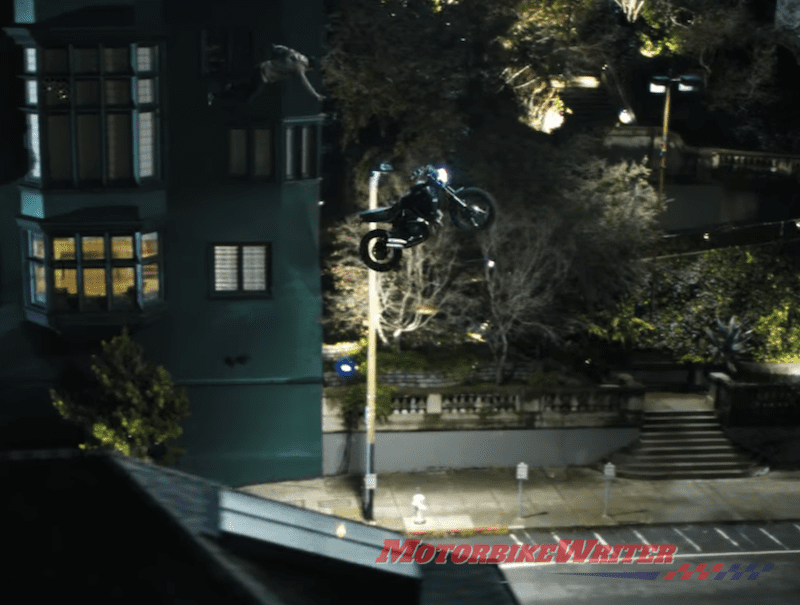 As for Venom, the blacked-out 803cc Full Throttle is an interesting choice.
Surely Ducati should have insisted on the new Scrambler 1100.