Ducati Australia has recalled the new feet-forward XDiavel cruiser over loose side stands and loose nuts on the final drive.
This follows separate recalls worldwide over the past couple of weeks for these issues.
The official Australian recall notice issued today (October 31, 2016) through the ACCC reads:
The potential loosening of the front pulley retaining nut may cause a loss of drive traction which could cause the motorcycle to suddenly come to a halt, which is an accident hazard to the rider and other road users.

The loosening of the side stand bracket could potentially cause a parked motorcycle to fall, risking injury to the rider or bystanders."
Ducati Australia is contacting owners by letter advising them to contact their dealer for free repairs "at the soonest possible convenience".
We have also issued this notice in the interests of second owners who may not be known to Ducati Australia.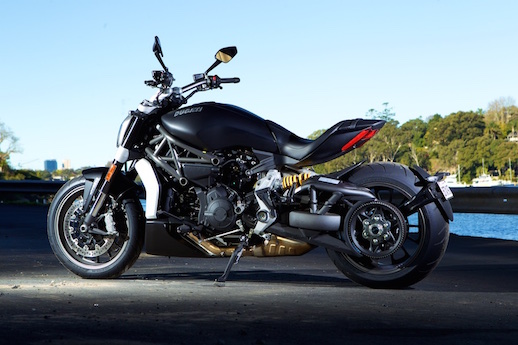 To check whether your motorcycle has been issued with a recall notice, click on these sites:
• USA
• UK
• Canada